Which Marvel Side Characters Should Get Their Own Disney+ Show?
Marvel has given some of its "side" characters a chance to stand front and center in their own TV series for Disney+, including the Falcon and the Winter Soldier, Wanda and Vision, and Thor's mischievous brother Loki.
But some fans think Marvel need not stop there.
There is no doubt that Marvel has plenty of characters deserving of their own shows. But how much can Kevin Feige and company possibly produce? And is there a limit to how much Marvel some people can take?
We'll find out after 2021, which is bursting at the seams with Marvel shows and movies.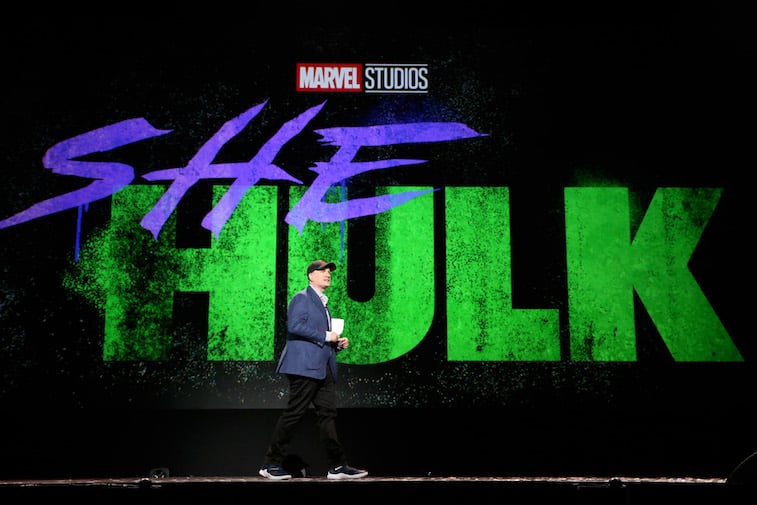 What Marvel already has in the works
Although Disney+ launches next month, Marvel won't have anything new on there until next year, when the TV shows start rolling out.
First out of the gate is The Falcon and the Winter Soldier, in the fall of 2020. Next, in the Spring of 2021, is WandaVision, another duo-centric show with Elizabeth Olsen and Paul Bettany.
After that comes Loki. The summer brings us What If, a speculative animated series exploring various alternate realities. Finally, Hawkey's show arrives in the fall of 2021.
Besides all of that, Marvel has already announced two other Disney+ shows, although these do not have definite premiere dates: She-Hulk, Moon Knight and Ms. Marvel.
And besides all of those, there are two documentary series, Marvel's Hero Project and Marvel's 616.
The former, about young people changing their communities, will debut this November, and the latter, a behind-the-scenes showcase, will arrive in the first year of the new streaming service.
So that's 10 Marvel shows that will be rolling out in the next two or three years. And that's not even taking into account all the movies: Two next year (Black Widow and The Eternals) and four in 2021: Shang-Chi, the Doctor Strange sequel, Spider-Man 3 and Thor: Love and Thunder.
Will Marvel fans have enough money? And are there enough hours in the day?
What fans would like to see on Disney+
Marvel fans on Reddit offer a number of suggestions, and some of them are elaborate. One fan suggests a show not for just one hero but several:
"The creation of the West Coast Avengers.
Ant Man/Giant Man
Wasp
Stature
Ghost
Mockingbird
War Machine
Iron Lad"
More than one person suggested that War Machine, AKA Rhodey, played by Don Cheadle, might be well suited to his own series, or to a team series.
The topic-starter said, "if he can't carry an entire series by himself, form a movie original team comprising of other underutilized heroes."
WandaVision has been described as Marvel's attempt at a sitcom, and fans suggest that members of the Guardians of the Galaxy might make for funny shows, such as one featuring Rocket and Groot.
A Howard the Duck series was also floated. That character appeared in the MCU twice in quick cameos: Once in Guardians of the Galaxy Vol 2, and again as one of the hordes of heroes rushing to fight Thanos.
That would go a long way toward resurrecting a character that took a shot at movie stardom and missed by a mile, with the widely mocked 1986 movie.
How likely are we to get all these shows?
Fans' imaginations might be unlimited, but even Disney's cash flow is not. Yes, the movies alone have made billions of dollars. But producing all these MCU movies and TV shows won't be cheap.
According to Business Insider, a single episode could cost $25 million. With each show running about 6 to 8 episodes, that will mean the series would each cost around $150 million, which is about the budget of one of the movies.
And let's not forget that Disney also owns Star Wars, and they've got TV shows in the works too. The Mandalorian will cost about $15 million per episode, which about matches the budget of Game of Thrones.
Even at Disney, licenses to print money don't always take. Just ask the makers of The Lone Ranger, Maleficent: Mistress of Evil or A Wrinkle in Time.
So can the gravy train keep chugging, or is the gravy going to drip dry? That seems unthinkable for the enormously profitable Marvel now. A great deal hinges on how well the Disney+ shows fare.