Which Presidential Candidate 'Slid' Into Randy Rainbow's DMs?
YouTube sensation Randy Rainbow has provided significant, and much-needed comedy over the past three years. His political videos mashup the horrors in Washington D.C. with the frothiness of show tunes, which made him a viral hit even before the 2016 election.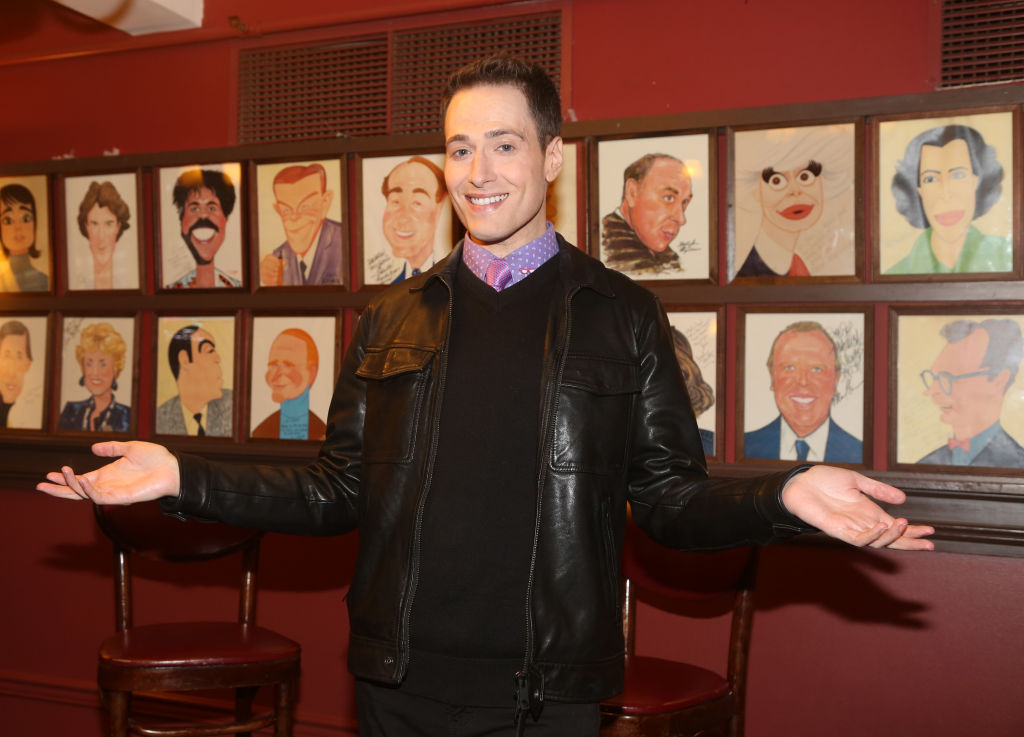 Rainbow has found endless content ever since President Donald Trump took office. Some fan favorites include Unpopular after Trump lost the popular vote. Plus There's Nothin' Like a Wall during the painful government shutdown. Rainbow cleverly mixes video, often positioning himself as an "interviewer" wearing his signature pink cat-eye glasses.
With the impeachment hearings heating up to a boiling point, plus the 2020 election around the corner, what does Rainbow think about the future? If a Democrat is elected, will he have enough content? Plus, which candidate has reached out to him?
He has had contact with the Buttigiegs
Rainbow hasn't made a decision about which candidate he will back but shared with Billboard he has received direct messages from candidate Pete Buttigieg.  "I think it's just too soon to officially endorse anybody," he said. "But I'm looking, I like a lot of people, I like a lot of things that I see. I will say, the Buttigiegs have slid into my DMs. They're apparently big fans of mine, so I am now a fan of theirs. Still, I don't know. We'll see how things pan out."
Rainbow's video, Just Impeach Him featured Buttigieg. Again, Rainbow is mock interviewing Trump and busts out into song where he sings about how his friends at Fox News are "all crushing on Mayor Pete."
Even though he hasn't decided which candidate he will endorse, he shared his shortlist of what he looks for in the next president. "At this point? Just a rational adult who is not mentally insane. That would be nice. So it's a low bar at this point," he remarked.
What does the future hold?
Rainbow began his YouTube parodies long before the 2016 election. So what will happen if the tides turn after 2020? He's not worried and doesn't need Trump to remain relevant. "Frankly, I'm ready for a new cast of characters," he shared with Billboard. "I've been doing this since 2010, really, when my first viral video hit. Then, like you said, in 2016, the s**t hit the fan nationwide, which actually took me to the next level. So it absolutely has helped to launch my career."
He admits he'd rather see the country go in a different direction. "Of course, I'd rather our country be safe and whole again than have my career be helped by its woes, but it's true: comedy thrives in adversity. The worse things are on the world stage, the more fodder there will always be for comedians. But at the end of the day, I trust in my abilities to make comedy and create art, with or without Donald Trump."
In the meantime, Rainbow is releasing a Christmas album. "I mean, this has been a dream of mine for a long time, to have a Christmas album," he shared. "I've always been a fan of Christmas music and this album is actually the result of a resolution I made last year. I said, there's a couple of projects that I will work on in 2019. One was to start a book, which I've kind of started on. And the other was a Christmas album."