Which 'Real Housewife' Has the Higher Net Worth: NeNe Leakes or Kandi Burress?
The Real Housewives of Atlanta has been one of Bravo Network's most successful shows since it premiered more than a decade ago. The only original cast member still remaining on the show is NeNe Leakes, but the other women definitely bring the necessary drama that keeps the show entertaining. Leakes hasn't always had the best relationship with her co-star, Kandi Burress — but which of them has the higher net worth?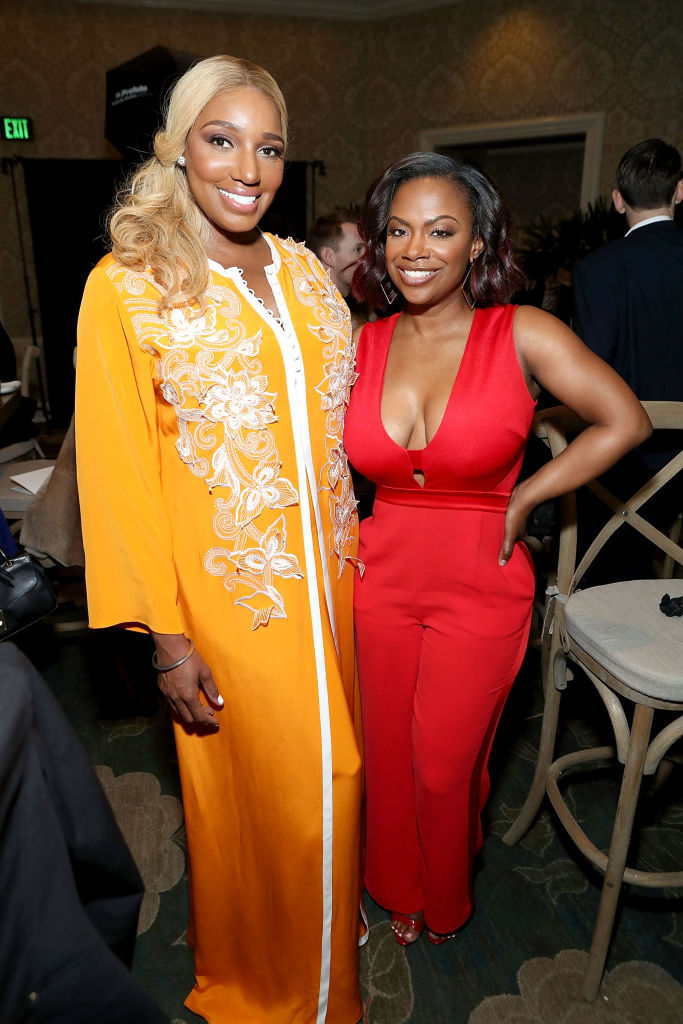 NeNe Leakes was once the highest paid cast member in the entire 'Real Housewives' franchise
Since The Real Housewives of Atlanta is Bravo's most-watched show, it makes sense that their most well-known cast member would make more money than anyone else in the franchise. Leakes was reportedly making $1 million per season before she left in 2015. Leakes decided to leave the show because her contract was up, and she wanted to pursue new opportunities. However, she returned to the cast in 2017. It's unclear if she's still making $1 million per season, but that hefty salary has definitely added to her net worth.
Today, she's worth an estimated $14 million
In addition to making plenty of money from the show, Leakes also pursues different business ventures, which helped her net worth grow. She launched a fashion line for HSN in 2014 — it sold out within days. She also founded her own entertainment company and has produced her own spinoff series. She's done comedy tours and spent time in acting, too, both of which made her some additional money. She's always had a passion for acting, but reality television appears to be where she thrives.  Today, experts estimate that Leakes is worth around $14 million.
Kandi Burress had a successful music career in the 1990s
Burress pursued a career of her own long before her Real Housewives days. She was a part of the 1990s all-female group Xscape, and the four women saw a fair amount of success as a group. Their debut album reached No. 17 on the Billboard 200 chart, and Jermaine Dupri, who had plenty of experience in the music industry, was their label head. Things didn't end well with the group, though, and there were rumors that Burress had been involved with both Dupri and his father, which is why they split up. Group member Tamika Scott eventually apologized for starting the rumor, and the girls appear to all have good relationships today.
Today, she's worth around $38 million
Burress' singing career may not have lasted too long, but her songwriting career made her plenty of money. She's responsible for the TLC hit "No Scrubs" along with former Xscape group member Tameka "Tiny" Cottle. She also co-wrote songs for Pink and Destiny's Child. Burress joined the cast of Real Housewives for its third season; she replaced DeShawn Snow on the show. She had a spinoff special on Bravo and has also made cameo appearances in other shows. Today, experts estimate she has a net worth around $38 million, making her worth more than double Leakes.
Check out The Cheat Sheet on Facebook!