Which Real Housewife Would Beau Clark from 'Vanderpump Rules' Get a Hall Pass with (and Why Does That Make Stassi Schroeder Happy)?
Stassi Schroeder from Vanderpump Rules appeared on Watch What Happens Live where she dished about which Real Housewife fantasy she's discussed with boyfriend Beau Clark.
Clark also appeared along with Cecily Strong from Saturday Night Live. Clark manned the WWHL bar and even presented host Andy Cohen with a thoughtful baby gift during the After Show too. The couple addressed engagement rumors and Clark spilled about when he planned to propose to the Vanderpump Rules OG.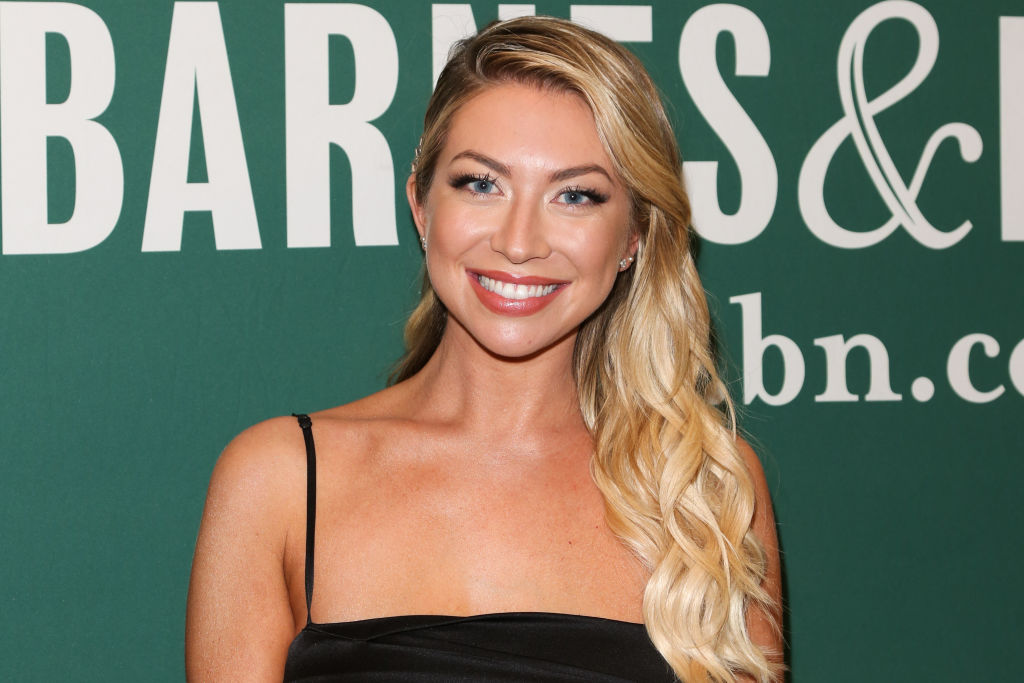 But when a caller asked Strong to deliver Schroeder's Real Housewives tag line, the conversation turned to which Real Housewife Clark would want to have a hall pass with too. Plus Schroeder wasn't shy about how that made her feel.
Clark is making plans
During the season finale, Lisa Vanderpump asks Clark if he planned to marry Schroeder. It was in that moment when Clark answered affirmative and that indeed he would be asking Schroeder to marry him.
During WWHL, Clark revealed the couple has been together for almost two years. "So when are you gonna put a ring on it buddy," Cohen asked. Clark said he didn't want to steal Jax Taylor and Brittany Cartwright's wedding thunder. "Let's focus on that," he added. Schroeder seemed to agree with Clark's proposal strategy too.
Meanwhile, the rest of the cast has already weighed in and everyone is planning to eventually attend the couple's nuptials.
But he also has a hall pass for this Real Housewife
Strong was asked to craft a Real Housewives tag line for Schroeder. She edited it down for PG-13 television viewing too. "Yours would be, 'I know a lot about a lot, but what the freak is a puppy shower?'" Strong delivered. Adding that Schroeder's line would be more "R" rated, which Schroeder completely loved.
So when the conversation turned to one particular Real Housewife, Schroeder swooned. "Have you met Bethenny [Frankel]?" Cohen asks. "Because she seems like she might be a spirit animal for you." Schroeder gasps.
"Oh my God," she says clutching her throat, gesturing Clark's way. "I'm obsessed with Bethenny and I asked Beau on my podcast if he could have sex with anyone on the Housewives who would it be. And he said Bethenny and I was so excited because that's who I relate to the most."
Schroeder is all in for Frankel
The audience nervously giggles after hearing Schroeder's response. "To me, I'd think you'd be upset by that because you like her so much maybe she'd be like a frenemy," Cohen remarks.
Schroeder takes a step back to ponder the question. "I don't know, I mean would she be mean to me or something if I met her," she asks. "Now I'm getting confused." Cohen doesn't think so and asks (in his best Frankel voice) how would Schroeder feel if Frankel said she doesn't watch Vanderpump. "Would that upset you?" he queried.
"Sh*t!" Schroeder says looking shook. "I'm thinking about it, I'm over thinking it." But Strong soothes Schroder. "I think they'd get along," she says. "I think so too," Cohen adds.
Check out The Cheat Sheet on Facebook!