Which 'Real Housewives of Potomac' Star Has the Higher Net Worth: Karen Huger or Ashley Darby?
The hit Bravo show Real Housewives of Potomac is back for another season, and this one will be filled with more drama than ever. And that's no surprise, since with more money often comes more problems. But with all of these housewives on the show, it's hard to tell who is the wealthiest. Between two of the show's popular cast members, Karen Huger and Ashley Darby, who has the higher net worth?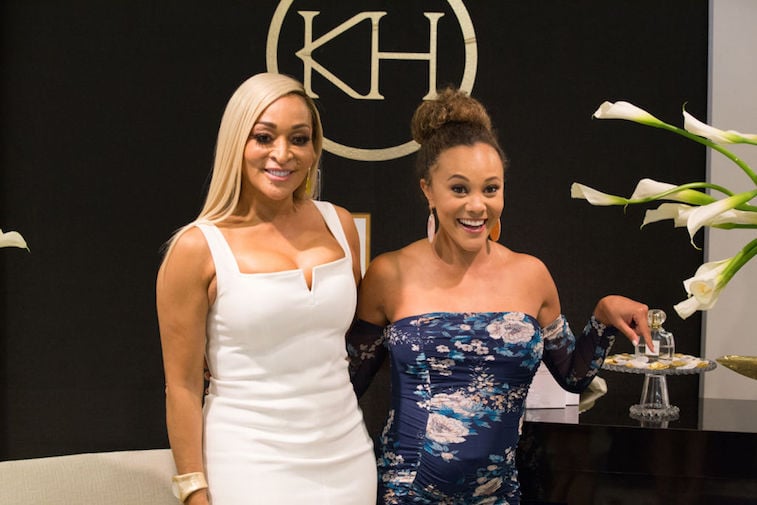 Huger and Darby have had a rocky friendship in the past
During the first season of RHOP, Huger and Darby were not the best of friends. However, things did eventually turn around. (But the beef between their husbands is a different story.) At first, Huger and Darby didn't get along, but it mostly stemmed from their age gap. Darby was closer in age to Huger's daughter, Rayvin, rather than Huger, and the relationship between Darby and Rayvin caused some serious drama during the show's first season. However, after hashing things out during the reunion, the two women actually ended up getting along. But no season can be complete without drama, and when it comes to Huger and Darby's friendship, their husbands might stand in the way.
Ray and Karen Huger have had some marriage troubles recently, and Michael Darby called Ray Huger out on his reported tax issues during the RHOP season 3 reunion. It ended up causing a rift, and today, the two men are not exactly friends, but they don't appear to absolutely hate each other, either.
Darby is worth an estimated $5 million
Each of the RHOP cast members are worth millions, but some are worth more than others. Today, Darby is worth an estimated $5 million. She owns a restaurant, Oz, with her husband, which does very well, and she also earns money from being on the show. Her husband, Michael Darby, is a restaurateur, and he's worth an estimated $20 million, but Darby has made sure to work with her husband on some business ventures and has accumulated a solid net worth of her own. She also wrote a book, "Paper Wristbands," which was released back in 2009.
Huger is worth the most of any 'RHOP' cast member at $10 million
Out of all the RHOP stars, Huger has the highest net worth at an estimated $10 million. Most of Huger's fortune has come from working with her husband, who is the CEO of tech company Paradigm, as well as being a reality television star on RHOP. Huger has also taken part in various beauty, fashion, and lifestyle-related business ventures, which has helped her accumulate a net worth much higher than her co-stars. She has a fragrance line as well.
Although her husband is a successful business man, he recently fell into some major financial trouble. Reports suggest he owed around $1.5 million in back taxes, which had him in hot water with the IRS. And that was just as an individual — his company also owed a reported $3 million in back taxes. While Huger's husband is struggling a bit right now, hopefully the two will be able to get themselves out of the tax mess and put their lives in a good financial place once more.
Check out Showbiz Cheat Sheet on Facebook!