Which 'Real Housewives' Star Has the Greater Net Worth: Kim Zolciak or or NeNe Leakes?
The Real Housewives of Atlanta is Bravo's most popular show in the Real Housewives franchise. But despite having several popular cast members, not everyone has the same net worth and not everyone gets paid the same salary to be on the show. Which of these two Housewives has the greater net worth: Kim Zolciak or NeNe Leakes?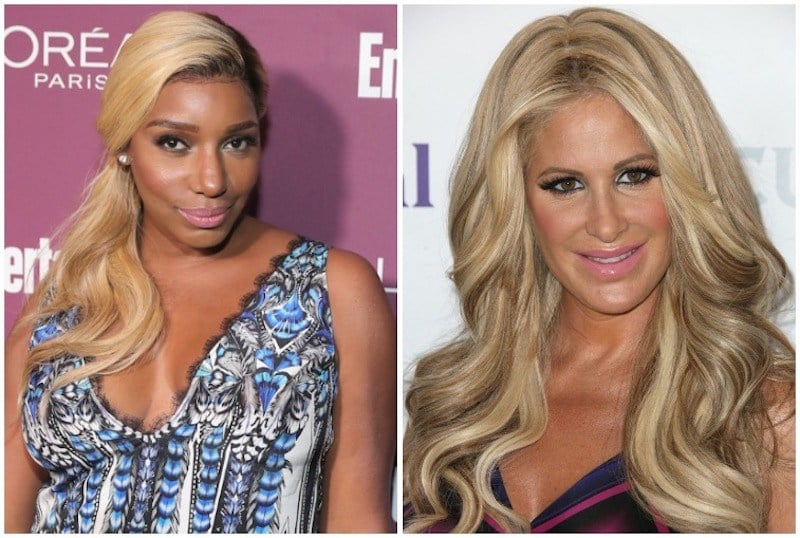 Kim Zolciak was one of Atlanta's original Real Housewives
Zolciak is a household name to any Real Housewives fans these days, but that's mostly because she's one of the show's original cast members. Since the franchise tends to get at least some new cast members each season, it's quite a feat that Zolciak is still on the show (although she did take a hiatus after the fifth season). She's one of the show's favorites, and she has one of the highest Instagram followings of any Real Housewives cast member.
Today, Zolciak is worth an estimated $1.5 million
Zolciak has made most of her money from Bravo Network. In addition to appearing on Real Housewives, Zolciak also has a spinoff show called Don't Be Tardy. Her salary for Don't Be Tardy is reportedly $1 million per season, which is more than most other Bravo stars make. But Bravo isn't the only way Zolciak has built up her net worth. She also released a country single "Tardy for the Party" back in 2009. She then released an EP that same year. Plus, she's gotten her feet wet in the beauty market. She launched a skincare line in May 2016 as well a perfume. Individually, Zolciak is worth about $1.5 million today. Combined with her husband, the two have an overall net worth of around $7 million.  
NeNe Leakes is currently the highest paid cast member in the entire 'Real Housewives' franchise
NeNe Leakes is also an original cast member of Real Housewives of Atlanta. And just like Zolciak, she took a hiatus at one point during the series. However, Leakes is arguably the most popular cast member on the show, and today she reportedly earns $2.75 million per season, making her the highest-paid cast member in the entire Real Housewives franchise. Leakes left the show after her contract was up back in 2015. She planned to pursue other business ventures, but she eventually returned for the show's 10th season in 2017.
Today, Leakes is worth an estimated $14 million
Leakes' net worth may come mostly from her massive Bravo salary, but similar to other cast members, she has gotten involved in other areas of business as well. Back in 2014, Leakes launched a fashion line for HSN. The products were so popular that they sold out in only a few days. She's also dabbled in comedy; she made money from a comedy tour and has taken a few acting jobs, too. Plus, she founded NeNe Leakes entertainment in 2013 and filmed her own spinoff series. Today, she's worth an estimated $14 million — much more than Zolciak.
Check out The Cheat Sheet on Facebook!