Which 'Saturday Night Live' Guest Stars Were Nominated for an Emmy?
It seems like every year Saturday Night Live gets some kind of love at the Emmy awards. Whether it is the cast members getting nominated for their hard work, or it's the famous celebrities who take on the task of hosting for a week.
This year is no different with multiple guest stars getting nominated for their time on the show. Which celebrities might win for hosting? Here is everything you need to know.
This year had multiple people hosting for the first time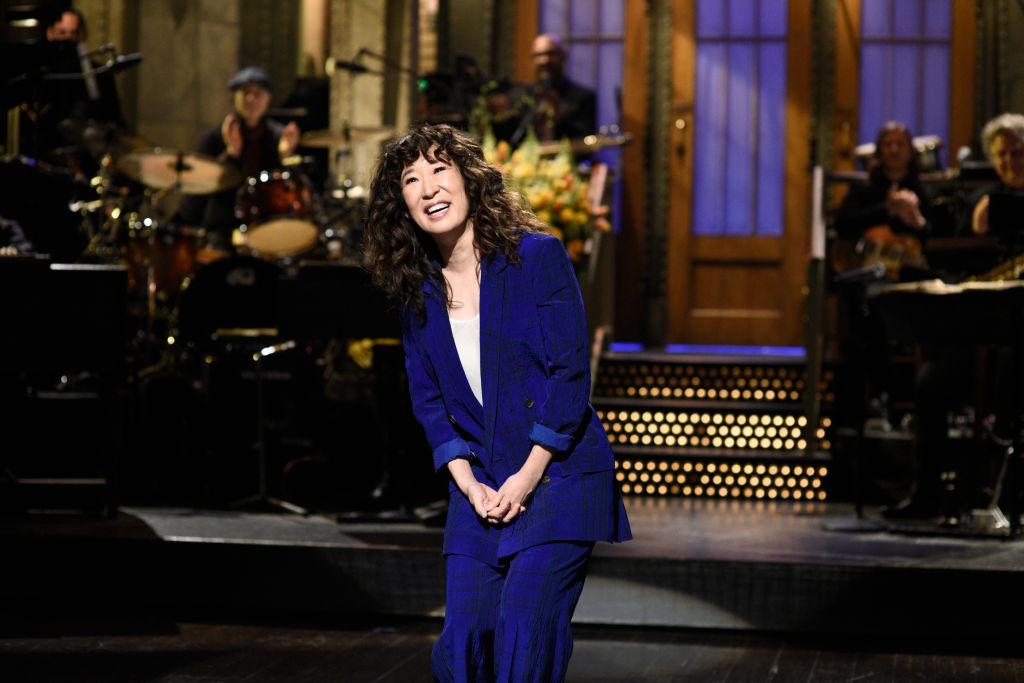 Some celebrities like Alec Baldwin has hosted the show multiple times. However, this past year there were a few new faces on the show.
That included Awkwafina from Crazy, Rich Asians and Sandra Oh, who is currently starring in Killing Eve. They were the second and third women of Asian descent to host the show after Lucy Liu hosted back in 2000.
Awkwafina talked about that year in her monologue. "Back in 2000, I came to 30 Rock and waited outside when my idol, Lucy Liu, hosted SNL," she said according to Vulture. "I was a kid, and I didn't have a ticket, so I knew I wasn't getting in, but I just wanted to be near the building. And I remember how important that episode was for me, and how it totally changed what I thought was possible for an Asian American woman."
She added, "Standing here tonight is a dream I never thought would come true. So thank you, Lucy, for opening the door. I wasn't able to make it in the building back then, but 18 years later I'm hosting the show."
There were six nominated guest stars
The guests in a comedy series categories are stacked with SNL guest stars. It will be a tough call on which one will win, or if any will win.
Matt Damon, John Mulaney, Robert De Niro, and Adam Sandler are nominated for best guest actor in a comedy series. They are up against Luke Kirby and Rufus Sewell for The Marvelous Mrs. Maisel, and Peter MacNicol for Veep.
Sandra Oh and Emma Thompson are nominated for best guest actress in a comedy series. They are up against Fiona Shaw and Kristin Scott Thomas for Fleabag, Jane Lynch for The Marvelous Mrs. Maisel, and Maya Rudolph for The Good Place.
Some of the nominees have never won before
This could lead to a first win for multiple nominees. Damon, De Niro, Sandler, and Oh have all been nominated before but never won.
The best actress category also is interesting given SNL alum, Rudolph is nominated. She was previously nominated once for the sketch show. This is her second nomination for playing the judge on The Good Place. There is another interesting connection given she plays a character on Big Mouth, which co-stars fellow nominee Mulaney.
The Emmy Awards air on Sunday, Sept. 22 on Fox starting at 8 p.m. EST. Fans will have to wait and see how the two categories will play out.