Which Surprising 'Below Deck Med' Deckhand Stepped up While João Franco Argued With Captain Sandy?
One surprising deckhand tried to extinguish the situation during the tense exchange between Captain Sandy Yawn and bosun João Franco from Below Deck Mediterranean.
When one of Sirocco's jetskis experienced a mechanical issue, Franco was quick to diagnose the problem instead of doing a full investigation. Yawn asked if the issue could have been caused by a malfunctioning sparkplug, but Franco insisted it wasn't. That's when things got tense.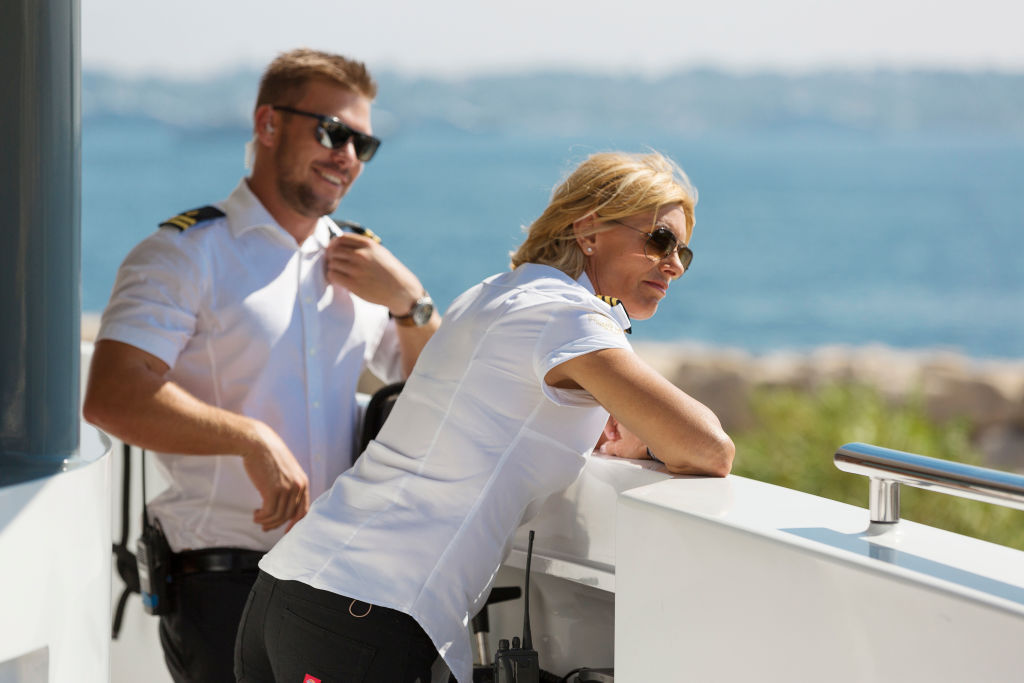 Instead of following the captain's orders and checking the sparkplug, Franco became defiant. Deckhand Colin Macy-O'Toole stood by, looking extremely uncomfortable to the point of cringing. In the Below Deck Med After Show, Yawn shares which deckhand actually responded to her request. And it isn't who viewers probably think either.
This deckhand quickly grabbed a wrench
Even though Macy-O'Toole was present for the argument, he may have felt more like a deer in headlights at the time. Yawn recounted what happened. "[Franco] was like 'No it's cooked I'm telling you the engine's cooked,'" Yawn recalled. "And I was like, 'I don't care. You do what I ask.'"
But this is when deckhand Jack Stirrup, who has the reputation for being on the lazy side, jumped in to help. "So Jack," Yawn said. "I saw him in his true form. I saw Jack go very serious and he went and got the wrench."
Yawn added, "I didn't ask him to get the wrench. I asked João to take the sparkplug out and Jack took over. Jack took over where João failed. Because Jack recognizes seniority. He also recognizes that she probably knows what she's talking about. And by the way, I don't shout off on my resume that I do have an engineering degree. I could take an engine apart and put it back together."
Why is this so surprising?
In an earlier Below Deck Med After Show, the crew laughs about an instance that was "next level" lazy on Stirrup's part. On a number of occasions Stirrup was accused of doing the bare minimum, but clearly he acts when things get serious.
However, stew Aesha Scott recalled a hilarious situation that occurred off-camera that was the pinnacle of Stirrup's laziness. "The funniest part of Jack slacking was when Hannah [Ferrier] was like, 'Oh do you guys know where something is?' And Jack is like, 'No I don't remember sorry.'"  As Ferrier frantically searches, Scott remembers Stirrup joking with deckhand Travis Michalzik. "He says to Trav, 'I know where it is but I don't want to go and help do I?' So he's pretending he didn't know so he didn't have to help," she laughs.
Even Yawn knows Stirrup is notoriously lazy. She shared her own story during the After Show. "I'm on the bridge and we're cruising at night from St. Tropez," she recalls. "I wanted Jack on the bridge with me because João was having a difficult time. So I was like, 'Take the binoculars, go out on the bow of the boat and scan the waterline. And let me know if you see a buoy.'" Meanwhile, she witnesses Stirrup with the binoculars looking at the stars. "That's Jack," she says laughing.