Which 'The Bachelorette' Alum Did Kaitlyn Bristowe Plan a Date With?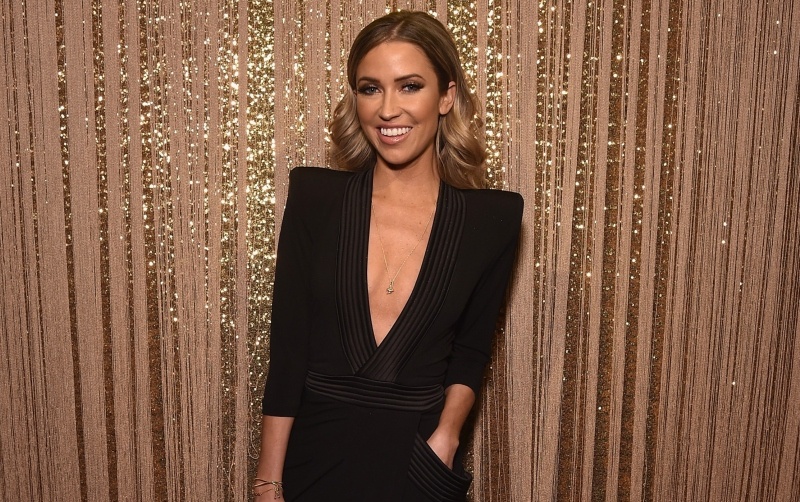 After there were some rumors Kaitlyn Bristowe and Shawn Booth announced they were breaking up. Since then Bristowe has opened up a little about the end of their relationship. But it also looks like the former star of The Bachelorette is moving on. Which alum from the show asked her out on a date? Here is everything to know and more.
Kaitlyn Bristowe and Jason Tartick planned a date when he is in Denver
Jason Tartick was the third man left standing on Becca Kufrin's season of The Bachelorette. He was being considered to be the star of The Bachelor, but that didn't work out. Now it seems like he's getting close with the rest of the reality stars alums including Kaitlyn Bristowe.
Fans noticed that the two would have flirty exchanges on social media. He was on her podcast, Off the Vine on Jan. 9 and he finally asked her out.
"Jason, are you finally going to ask me on a date?" asked Bristowe according to People. "You're making me blush over here, Kaitlyn," said Tartick. "I mean, if we're both going to be in the same city at the same time, I see no reason why we shouldn't go to dinner or grab drinks."
He then said, "My heart is racing over here, my beats per minute are off the chain." The former bachelorette didn't help his nerves. She said, "Don't f*ck it up."
Tartick revealed what he likes about Bristowe
The Canadian told Entertainment Tonight why Kaitlyn Bristowe caught his eye. "She is a down-to-Earth, beautiful woman who has a great sense of humor," he said. "She seems very strong and knows what she wants and empowers women."
He also gave a hint of what the two will do on the date by saying "We both love wine!" The reality star he hopes to pick an impressive restaurant.
Kaitlyn Bristowe and Shawn Booth reportedly broke up because they couldn't agree on marriage
Kaitlyn Bristowe picked Shawn Booth on Season 11 of The Bachelorette and got engaged. But they broke up at the end of 2018 reportedly because they didn't agree on their future.
"Kaitlyn wants to be married and have kids," a source told People. "But it didn't seem like they were on the same page." The breakup didn't come as a surprise to fans who noticed they haven't been pictured together on social media for some time. However, they claimed they were apart mostly because of work. The former couple gave an announcement to People regarding their breakup. The statement read:
After three incredible years, we have decided to go our separate ways. This difficult decision comes after thoughtful, respectful consideration. Even though we are parting as a couple, we're very much committed to remaining friends and we will continue to support each other. Due to the nature of how we met, our relationship has always been very public, and we have enjoyed sharing it with all of you, but we ask that you respect our decision and our privacy at this time.
So Kaitlyn Bristowe and Jason Tartick will be going on a date in Denver soon probably at a restaurant. Maybe this will lead to another love connection in Bachelor Nation.
Read more: 'The Bachelorette': What Happens to the Engagement Ring When Couples Break Up?
Check out The Cheat Sheet on Facebook!