Which TV Show Earned the Most Emmy Nominations in 2019?
One series has earned more Emmy Awards nominations than any other this year. Here's a look at which show is likely to come out on top in 2019.
The 2019 Emmy Awards are fast-approaching. In addition to the individual nominees, there are plenty of small competitions occurring, such as which show and which network can take home the most awards. This is the show that is poised to do just that yet.
Which TV show earned the most Emmy nominations?
This was a record-breaking year for the Academy, and for one series. HBO's fantasy epic Game of Thrones raked in an incredible 32 Emmy nominations. In addition to the usual major categories for acting and directing, where it received a whopping 15 nods, GOT also fared well in the Creative Arts categories like Outstanding Makeup, Visual Effects, Costumes, and Production Design, to name just a few.
Of course, this is far from GOT's first time being at the Emmys. Since its premiere in 2011, the celebrated series has earned a total of 160 nominations from the Academy. Of those, GOT has won 47 Emmys across numerous categories. At present, it is just lagging behind Saturday Night Live for the most Emmy wins ever (the comedy-variety series has 62). 
These series also received quite a few nods
As just mentioned, Saturday Night Live is another major player in this game. It has a total of 18 nominations this year. Also pulling in double-digit nods is the Amazon period comedy The Marvelous Mrs. Maisel, with a whopping 20 mentions for its second season. The series won an impressive eight out of its 14 nominations in 2018.
Just behind SNL is HBO's Barry, with 17 nominations for its second season. The network is saying goodbye to another past big winner, Veep, which has earned 17 Emmys for its previous seasons, though only scrapped up nine nominations in 2019. Finally, there's the outlier: Fleabag Season 2, which wasn't nominated for its first season, but now brought in 11 for its second (and final) season.  
It's 'Game of Thrones' last shot at any major awards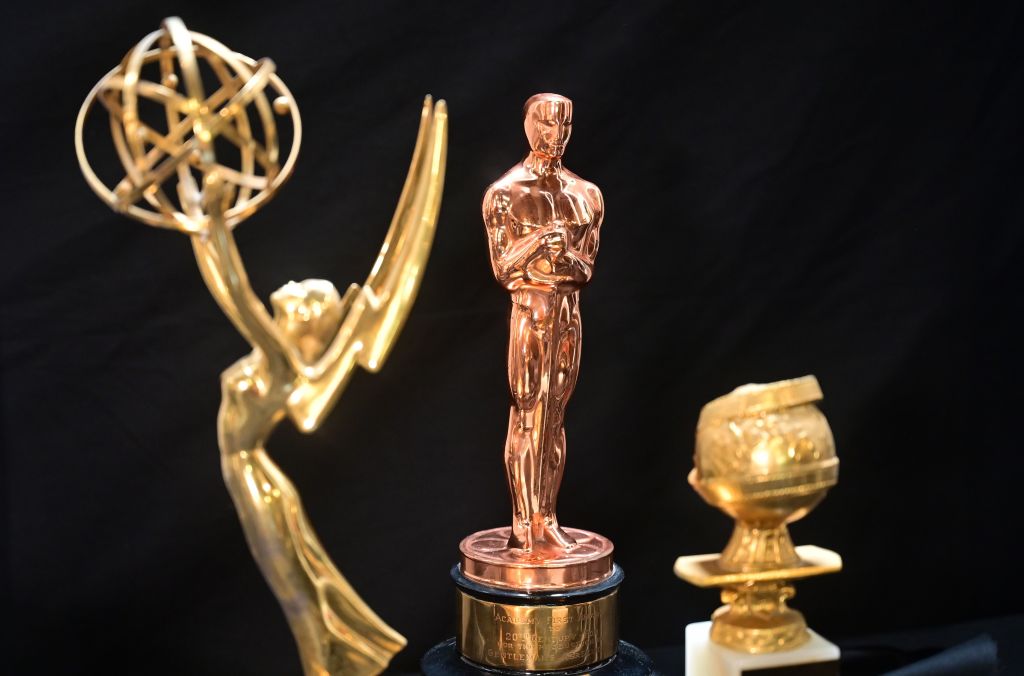 Even if you're not a fan of Game of Thrones, it would be hard to avoid the show's cultural impact. Based on the book series of the same name by George R.R. Martin, GOT has paved the way for a lot of other fantasy series as well as launching the careers of celebrities like Emilia Clarke and Sophie Turner.
GOT has also been HBO's biggest moneymaker of the last decade. And now, it will get one last shot the major awards for its final season, which finished airing this summer. Will it become the winningest series of all time at the Emmys?
Which network earned the most Emmy nominations?
HBO has been a big winner at the Emmys for many years. With hits like The Sopranos and various limited series and TV films sweeping categories, the cable network has done well time and time again. However, in recent years, it has lost out in total Emmy nominations to none other than streaming giant Netflix.
But this year, with the end of Veep and GOT, HBO was back in the lead, with a record-breaking 137 total nominations at the Emmys. This puts it in a good position to take home the most awards, an opportunity it may not get again for some time.
How will HBO fare in the future against streaming?
Why is HBO in a precarious position now? Without GOT, and as streamers like Netflix, Hulu, and Amazon begin to grab more and more of the nominations, it looks like premium cable is on its way out. Other than Barry, HBO doesn't have a lot going for it moving forward.
What could be HBO's saving grace? The pending GOT spinoffs, naturally. However, given that streaming is, without argument, the future, HBO may be putting more focus on HBOMax programming in the coming years. Meaning this could be HBO's last chance to take home the most awards of the night at the Emmys.