Who Are Gwyneth Paltrow's Goop Products Even Made For?
After all the criticism that Paltrow has attracted for her company's products and recommendations, we're left wondering: Who are Goop's products even for?
After living a celebrity lifestyle, it's easy to become out of touch with the rest of the world — at least we assume.
While some stars are able to maintain a down-to-earth image, others aren't so great at it. And then there are those that don't even try, like Gwyneth Paltrow. Her lifestyle company, Goop, makes it very clear just how out of touch with the average person she is.
After all the criticism that Paltrow has attracted for her company's products and recommendations, we're left wondering: Who are Goop's products even made for?
Gwyneth Paltrow leads a privileged life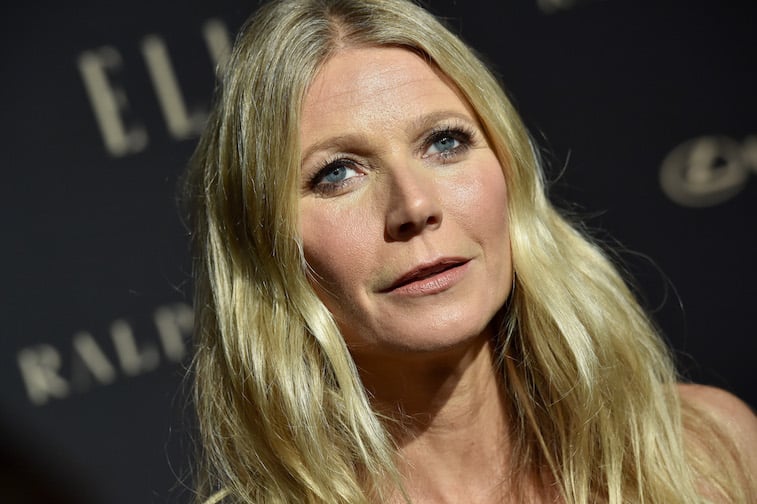 You can't really blame Paltrow for being out of touch. She's the daughter of an actress, Blythe Paltrow, and a producer-director, Bruce Paltrow, so she grew up with plenty of money and surrounded by people immersed in the Hollywood lifestyle. 
As an adult with a successful acting career and multi-million dollar business, she has a net worth of around $140 million. Clearly, it would be unlikely that she's ever struggled for money or had the experience of being unable to afford anything, especially something important like healthcare or rent.
For someone who's always had everything they've ever wanted, it makes sense that she'd develop a brand with products as out-of-touch as Goop provides. 
What does Goop sell?
Goop started out as a company dedicated to providing lifestyle recommendations and soon transitioned into selling many products of their own. They provide everything from clothes to beauty products, household products and everything in-between. Goop will sell pretty much anything that they believe to improve your lifestyle. 
At the time of this writing, the Goop website was promoting a Cardigan Coat for $1,035.00, a disposable washcloth (one) for $22.00, and vitamins to promote metabolism for $90.00. Obviously not the kind of products that the middle class can afford to regularly purchase. But those aren't her most controversial products. 
A couple of years ago, Goop drew plenty of attention and criticism for recommending jade eggs, which were inserted into the vagina to "increase vaginal muscle tone, hormonal balance and feminine energy in general."
The eggs, which cost $66.00 each, and were about the size of a golf ball, were meant to be kept inside the vagina all day. Several gynecologists quickly came out to warn the public about the health risks of this practice. 
But Goop didn't stop there. They also claimed that wearing bras was linked to cancer, and promoted vaginal steaming to "cleanse your uterus."
Who is Goop marketed toward?
While Paltrow may be under the impression that her company is for anyone who cares about health and a conscientious lifestyle, in reality, Goop seems to be for people who have so much money to spend that they don't what to do with it all.
Goop is perfect for the privileged woman who wants to waste her money on frivolous items that make her feel better about herself. Maybe they should put that on the website? 
Unfortunately, because of her upbring and current lifestyle, Paltrow probably isn't even aware of how ridiculous her products appear to the average person. In addition to the prices, average people usually have too much stress on their plates to even think about silly things like vaginal steaming.
While there's absolutely nothing wrong with wanting to live a healthy lifestyle, it shouldn't cost as much as Goop is charging. You'd probably be much better off to use your money at the farmers market, or even splurging on a massage if you're able than throwing money at ridiculous products that Goop offers. 
However, despite the company being so out of touch, Goop still made an estimated $250 million last year. Mind-blowing!