Who Are Kylie Jenner's Friends?
By now, everyone has heard about the scandal between Kylie Jenner and her best friend, Jordyn Woods. Since the fallout, people have been worried about Kylie. Does she have anyone to get her back?
Turns out, Kylie has a pretty big entourage. Here's a breakdown of all the people that love and support the makeup mogul. But first, in case you've been living under a rock, here's what you may have missed.
What happened with Jordyn Woods?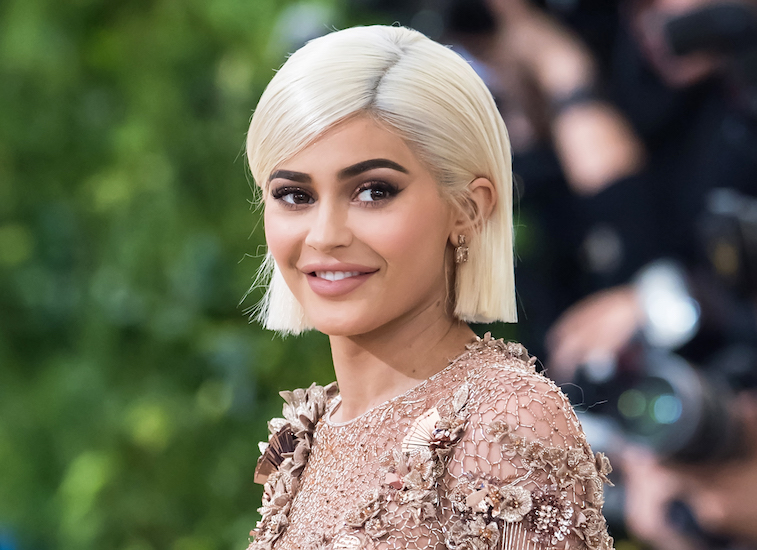 Jordyn was Kylie's best friend since childhood. They used to do everything together and even called each other "Wife."
Unfortunately, in February, Jordyn was caught making out with Tristan Thompson (Khloe's boyfriend and baby daddy). The whole Kardashian family was caught off guard because they'd brought Woods into their home and treated her like family. Kylie has bought her two cars, a Cartier bracelet worth somewhere around $14,600, and a balloon ride. Plus, the pair have matching tattoos.
For now, Woods has moved out of Kylie's home. But, considering they've been friends for so long, some are wondering if Kylie will eventually forgive her.
Now that we're past that drama, let's take a look at the rest of Kylie's friends.
Anastasia 'Stassi' Karanikolaou
Anastasia, or Stassi, as her friends call her, is almost as close to Kylie as Woods was. The pair have been friends for at least eight years, have gone on trips together, and worn matching Halloween outfits.
Kylie once told Teen Vogue, "We used to hang out in groups, then we found out that we were in love with each other…Then we just went our own way."
Heather Sanders
After the drama with Woods, Heather Sanders was the first person Kylie was seen with. The pair stepped out for a shopping trip, presumably to lift Kylie's spirits.
Sanders is friends with the whole Kardashian family, but one thing that really brought her and Kylie closer together: Being pregnant at the same time.
Victoria Villarroel Gamero
Victoria is Kylie's assistant, but the two have become close friends as well. In fact, Kylie threw Villarroel a big birthday bash for her 27th birthday. Villarroel described to InTouch how her and Kylie bonded.
"One time we were in her room and we were talking and she told me- and I remember and I think this is like word-by-word- she said, 'Close the door. I wanna tell you my deepest secrets.'"
Ariel
Ariel, the makeup guru, often does makeup for Kylie and the whole Kardashian clan. Kylie first came across Ariel from his work as a makeup artist on Instagram.
She ended up DM-ing him and asked him to come to Los Angeles to work with her. They've been buds ever since.
Tokyo Stylez
Tokyo, the wig guru, has given Kylie some of her most talked about hairstyles. The wigs look so natural, that you'd think it was Kylie's own hair, just dyed a crazy color.
Tokyo told People, "Kylie is a trendy, cool girl. She likes to have fun with her hair, so it was just me having fun with her. That is when everything took off into something really different."
Her Sisters- Kourtney, Kim, Khloe, Kendall
Of course, how can we forget Kylie's sisters? When it comes to a support system, Kylie has a built-in group, because her family is so close. With four sisters who are also in the spotlight, she's got plenty of people to turn to when she needs advice.
That's probably why Kylie took Khloe's side against Woods when the whole scandal broke. Blood is thicker than water, after all. And family is the most important relationship there is.