Who Are Prince Harry's Friends?
You have to wonder if Prince Harry has to carefully vet his most trusted friends nowadays due to so many people spreading malicious rumors about Meghan Markle. Deciding who his friends really are could be as stress-inducing as a pop superstar assuming they can trust everyone in their inner circle.
Such scenarios are true nightmares, even though we're led to believe the royals are calm to chaos like this. Let's not blame Meghan, though, since she continually tries to bring positive changes, even if royal adherents despise her ways.
Who can Harry really consider his best friends who won't turn on him? All we can go on is what royal insiders say, which may require some filling in.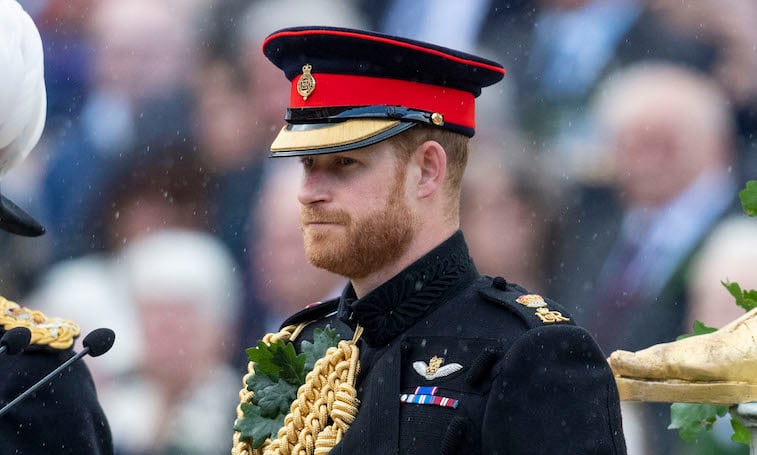 Does Harry really have close friends outside his family?
The best friends one can possibly have in Harry's situation are those known since childhood. Harry has several close friends he's known since he was a youngster, proving he does have some confidants to talk to outside of his dad, grandparents, and Meghan herself.
One of his closest childhood friends is reportedly Tom 'Skippy' Inskip, with that middle name definitively British. Thanks to Inskip and Harry hanging out together as kids, they've been seen together at various family events.
Their connection goes beyond just forming a bond as children. Inskip's father knew Prince Charles, so there's been a family connection all along. With the royals having a penchant for hanging with important people, you should know Inskip's grandfather happened to be Lord Rufus Noel-Buxton, a Labour peer.
Harry and Meghan attended Inskip's own wedding to Lara Hughes-Young a couple of years ago. Whether Harry turns to his friend Tom for major advice is virtually unknown. Some reports say Harry banished Inskip from his wedding to Meghan because Tom advised against marrying her.
Two more childhood friends
Some of Harry's friends go back to his prep school days, like the van Straubenzee brothers. Thomas van Straubenzee is the closest to Harry of the two. They've been seen numerous places together, sometimes at rugby matches. Apparently the van Straubenzees were at Harry and Meghan's wedding, which seems to say he still has friends who've stayed devoted.
Charlie van Straubenzee is the other brother who's almost as close as Thomas is to Harry. This is the one you've probably seen pics of playing rugby with Harry going back to his teen years.
Harry and Meghan have likewise attended the weddings of these brothers. If Harry turns to these bros to help him with advice, it's as unknown as any of his other friendships.
Nacho Figueras
A number of Harry's friends come from playing sports, sometimes polo. Nacho Figueras is one who Harry's played polo with over the years. They're very simpatico and Figueras often stays a champion for making sure Harry and Meghan maintain their privacy.
Harry must be happy to have a friend like this who attended his wedding, plus having his back against the warlike paparazzi. Maybe Figueras really is Harry's most trusted friend, simply because he's not considered a part of royalty like all of the others.
With that in mind, we also have to wonder if Harry can still consider parts of his family close friends.
Is the queen one of Harry's best friends?
One thing we've seen in the last few years is the seemingly solid relationship Harry has with his grandmother. At least this was occurring for a while before Harry started dating Meghan.
What the relationship is with his grandmother now is up in the air after all the turmoil with Meghan lately. Let's hope she's his best friend in the family next to his dad. Having the queen in your corner and being able to confide in her without talking to her like a boss would probably keep Harry sane for life.
Then again, if Harry and Meghan decide to move to Africa or America most of the time, they can probably wipe the slate clean on the type of friends they acquire.