You might have heard of BTS from the group's hit songs "Boy With Luv," "DNA," "Dynamite," and "Butter." The bandmates have collaborated with artists such as Ed Sheeran, Megan Thee Stallion, and Coldplay and gained global recognition. Today, the K-pop group is one of the world's most popular boy bands.
Since its inception, the group has enthralled its avid fan base — aka ARMY — and won numerous awards. Accolades include multiple nominations for Billboard Music Awards and Grammy Awards, along with the American Music Award for Artist of the Year in 2021. And songs like the record-breaking "Dynamite" have garnered over a billion streams on Spotify. 
But who are the BTS members? Get to know the seven bandmates in these BTS members' profiles.
J-Hope (Jung Hoseok)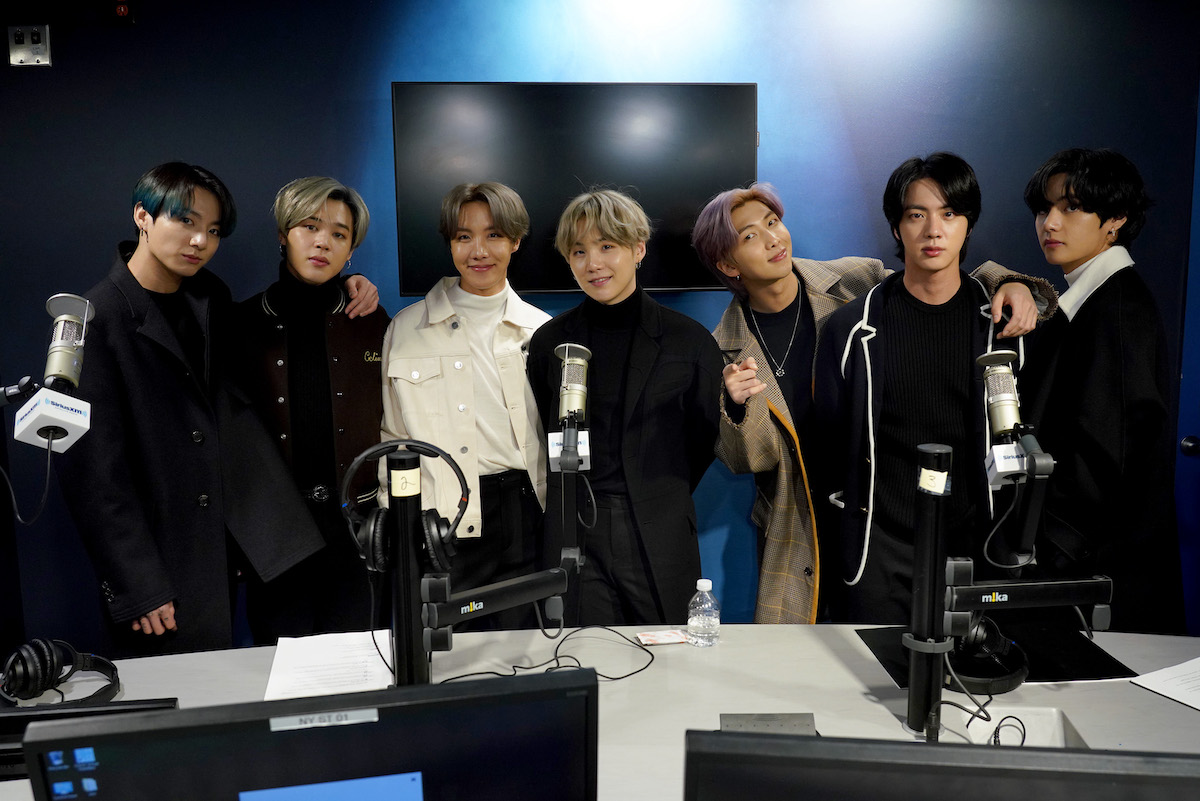 BTS member J-Hope reportedly chose his stage name because he wants to give hope to his fans. The rapper and dancer's birth name is Jung Hoseok, and he was born on February 18, 1994. In addition, J-Hope has collaborated as a solo artist with other performers, including Jo Kwon for the song "Animal."
Jimin (Park Jimin)
Born on October 13, 1995, Park Jimin, aka Jimin, was the last member to join BTS. Regardless of when he entered, he plays an important role in the group's choreography. He also sings lead vocals. Like RM, Jimin attended Global Cyber University, but he studied film and theater. Fans even created a petition to cast Jimin as Prince Eric in Disney's live-action remake of The Little Mermaid.
Jin (Kim Seokjin)
The oldest member of the group, Kim Seokjin, aka Jin, was born on December 4, 1992. He primarily sings and dances, but he can also play the piano. When he's not performing, Jin likes to cook and eat. He also has a sense of humor, jokingly calling himself "Worldwide Handsome," and adoring fans agree.
Jungkook (Jeon Jeongguk)
Born Jeon Jeongguk, Jungkook is the youngest BTS member. He's a Virgo, born on September 1, 1997. Before joining the group, Jungkook was a handball player, K Profiles reports. Nicknamed "The Golden Maknae" because he's good at seemingly everything he tries, Jungkook is also the group's lead vocalist. An Instagram video of his various vocals spliced together to make it sound like he's singing the Hindi song "Saari Raat" recently went viral.
RM (Kim Namjoon)
The de facto group leader, RM was born Kim Namjoon on September 12, 1994. He changed his stage name from "Rap Monster" to "RM," which he says now stands for "Real Me." He's known to be extremely smart, studying engineering at Global Cyber University, K Profiles reports. He also taught himself English by watching the hit TV show Friends. 
Suga (Min Yoongi)
Born Min Yoongi, Suga is BTS' lead rapper, known for his sweet and sassy disposition. He was born on March 9, 1993, making him a Pisces. According to K Profiles, Suga is sometimes known as "Motionless Min" because he rarely does anything on his days off.
V (Kim Taehyung)
BTS member Kim Taehyung often uses his stage name, V. He's the group's lead dancer and a vocalist. V is also a talented photographer and solo artist. Born on December 30, 1995, V is sometimes also called "Blank Tae" for his blank expression.