Who Are the Contestants on 'Survivor' 2019?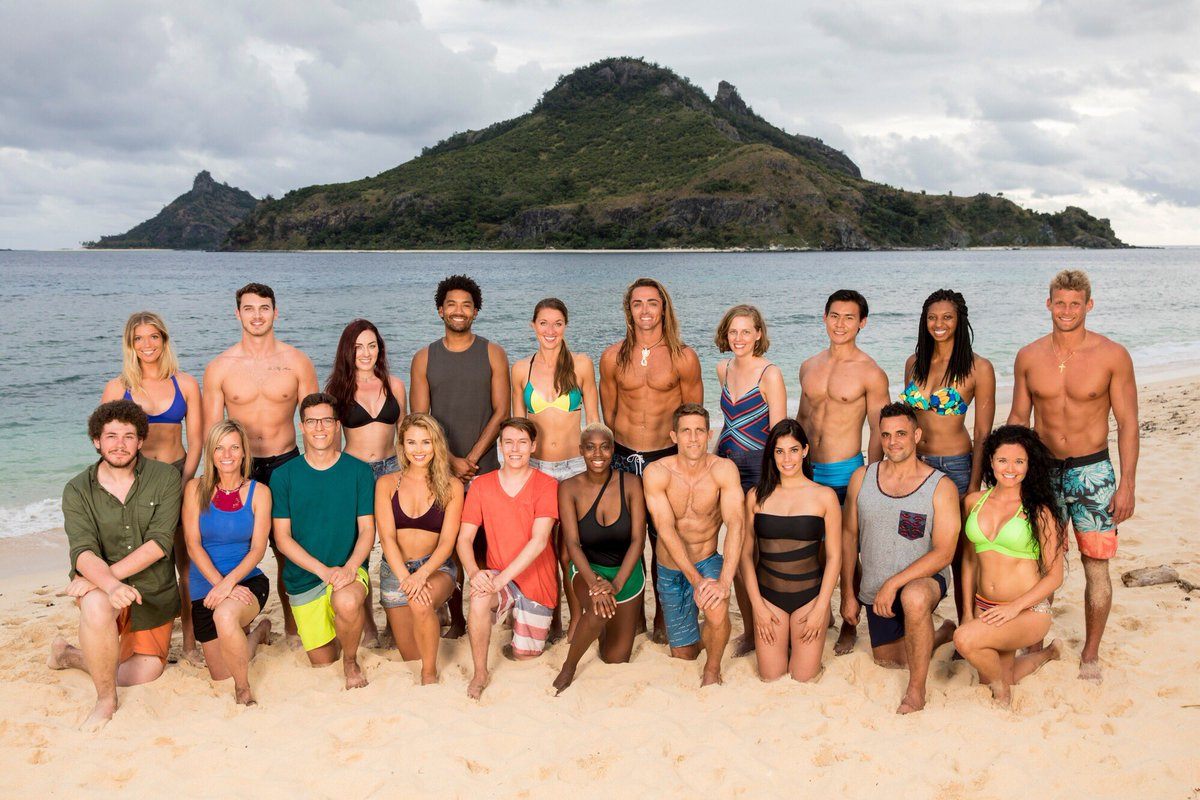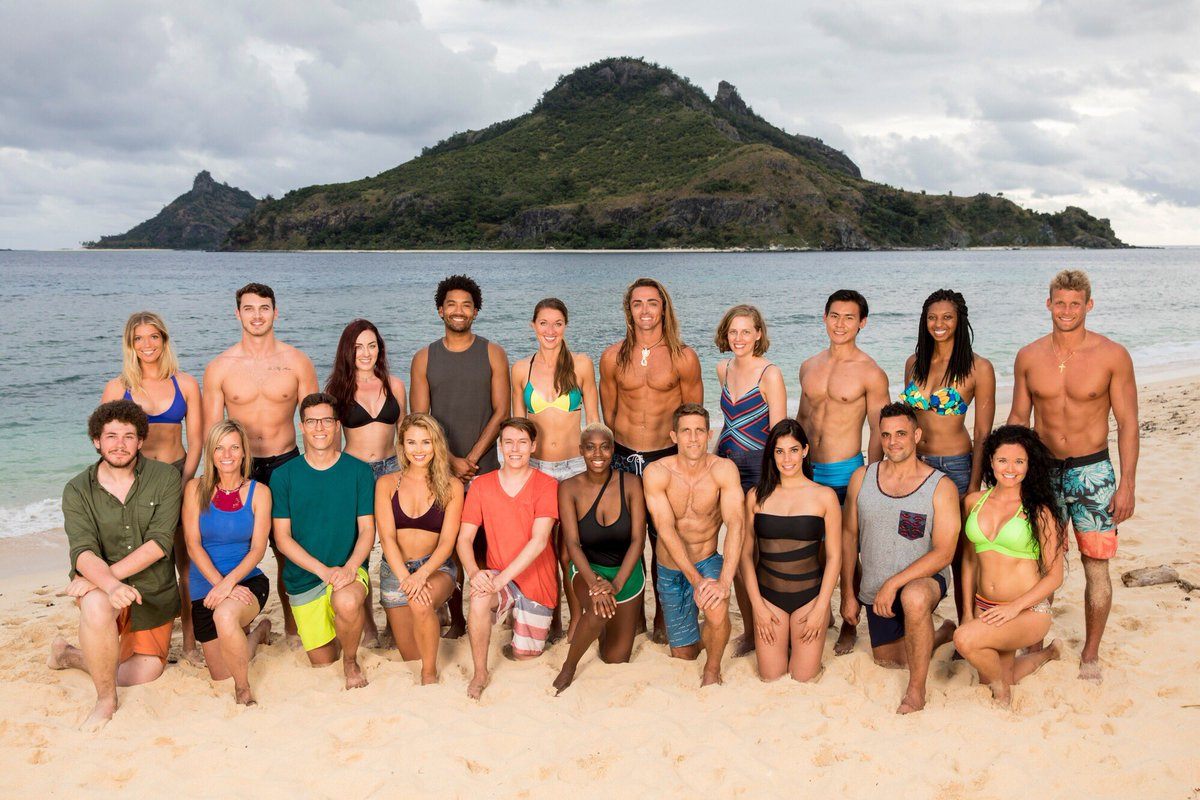 Survivor has become one of America's favorite reality shows. For 37 seasons, millions of people have tuned in to see some of the exciting and downright crazy situations that the cast members have to get themselves out of. Every year, thousands of people try to audition for the show in hopes to be part of an elite group of people that can say they were part of one of the most iconic reality shows. If you were one of those people that hope to compete in a real-life version of the Hunger Games, you will have to wait until next season. Season 38, Survivor: Edge of Extinction, is set to air on February 20, and it is already looking to be one of the best seasons so far.
Here is a look at the 18 cast members that are scheduled to be on the newest season of Survivor.
There are some familiar faces on this season of 'Survivor'
This season features 18 cast members. However, only 14 members are new. There are four returning cast members that have been on previous seasons before. None of the returning contestants won in their season of survivor, but that doesn't mean that the new contestants shouldn't be worried about these competitors. They may not have any wins under the belt, but they do have something that the other 14 members don't: experience.
Returning cast members
1.) Joe Anglim – Kama Tribe
Joe is a 29-year-old multimedia artist from Ogden, Utah. He has been in two previous Survivor competitions: Worlds Apart, and Cambodia. On his first try, he managed to finish the competition in tenth place. His second go-round, he came in at eighth place. Being that he seems to improve with each competition, he is definitely a competitor that the other contents of Edge of Extinction need to look out for.
2.) Kelley Wentworth – Manu Tribe
Kelley is a 28-year-old marketing manager from Seattle, Washington. She was on the San Juan Del Sur season where she was eliminated fairly early, finishing in 14th place. She came back for a second time and competed in the Cambodia — Second Chance. She did considerably better in her second season, finishing in fourth place.
3.) David Wright – Manu Tribe
At 42-years-old, David is one of the more older contestants. He is a television writer from Sherman Oaks, California. He has only been on one other season of survivor: Millennials vs. Gen X, where he impressively finished in fourth place.
4.) Aubrey Bracco -Kama Tribe
Aubrey is a 32-year-old marketing director who lives in Los Angeles, California. She may be small in stature, but she has a fiercely competitive side to her that should make every other competitor feel a bit nervous. She first appeared on Survivor: Koah Rong where she came close to winning the entire show and ultimately came in as the runner up. She finished in 5th place in her second season, Game Changers.
New Competitors
1.) Ron Clark – Kama Tribe
Ron is a 42-year-old teacher from Atlanta, Georgia. He may be new to the Survivor games, but he has been in the spotlight in previous years for being hailed the American Teacher of the Year and even had a movie made about him.
2.) Julia Carter – Kama Tribe
Julia is a 24-year-old medical student from Bethesda, Maryland. She is a self-described superfan that is ready to see if she has what it takes to make her dreams come true and be added to the long list of Survivor winners.
3.) Victoria Baamonde – Kama Tribe
Victoria is 23-years-old and works as a waitress in Bronx, New York. Victoria admits that her survival skills may not be up to par with the rest of the cast members' skills, but she is hoping to win over her fellow contestants with her bubbly and outgoing personality.
4.) Aurora McCreary – Kama Tribe
Aurora is a 32-year-old divorce lawyer from Orlando, Florida. She has also been a big fan of the show for years and says that one of her favorite parts of the show is the fact that this game has to deal with lies, deception, and psychological mind games that seem to be at the center of every episode.
5.) Eric Hafemann – Kama Tribe
This 34-year-old firefighter from Livermore, California loves fitness and being outdoors.
6.) Julie Rosenberg – Kama Tribe
Julie is a 46-year-old toymaker from New York City who is looking forward to challenging herself both physically and mentally.
7.) Gavin Whitson – Kama Tribe
Gavin is a 23-year-old YMCA program director from Ewrin, Tennessee who says he wants to be on the show so that he can prove to his mom that he will not be the first to get eliminated.
8.) Chris Underwood – Manu Tribe
This 25-year-old sales manager is from Greenville, South Carolina. Chris describes himself as extremely competitive but also a team player. He also knows how to build a fire, build a shelter for him and his teammates, and prepare fish.
9.) Wendy Diaz – Manu Tribe
Wendy is 25-years-old. She owns her own business in Bell, California who is curious to see if the show is really as tough as it looks on TV.
10.) Keith Sowell – Manu Tribe
Keith is a pre-med student who is only 19-years-old. He lives in Durham, North Carolina and prides himself on his ability to start from the bottom and rise to the top of the success ladder.
11.) Rick Devens – Manu Tribe
Rick is a 33-year-old morning news anchor who lives in Maccon, Georgia. He is also an Eagle Scout and claims to have exceptional survival skills.
12.) Lauren O'Connell – Manu Tribe
Lauren is a 21-year-old college student who currently lives in Waco, Texas. She is an athlete that wants to prove to herself that she has the ability to complete the Survivor challenges.
13.) Dan DaSilva – Manu Tribe
Dan is 38-years-old. He used to be in the military but now is a law student in Las Angeles, California. He believes that he will be a great competitor on the show due to the fact that he does not like to complain or whine.
14.) Reem Daly – Manu Tribe
Reem is a 46- year – old sales person from Ashburn, Virginia. She really wanted to be on the season of Survivor so that she can prove to herself that she is able to overcome these challenges.
With this new group of contestants, we are certain that this season of Survivor is going to be one to remember.