Who Are The Superheroes Of Amazon's 'The Boys'?
If you want to see superheroes on TV, all you have to do is change the channel. The CW brings you Supergirl, The Flash, Arrow, Black Lightning and DC's Legends of Tomorrow, with Batwoman coming this fall. Netflix has Marvel's Daredevil, Jessica Jones, Luke Cage, Iron Fist and The Punisher. Flip around and you'll also find Marvel's Runaways, Marvel's Cloack & Dagger, Marvel's Agents of S.H.I.E.L.D. and more. It's Amazon's new superhero show The Boys who don't look too familiar.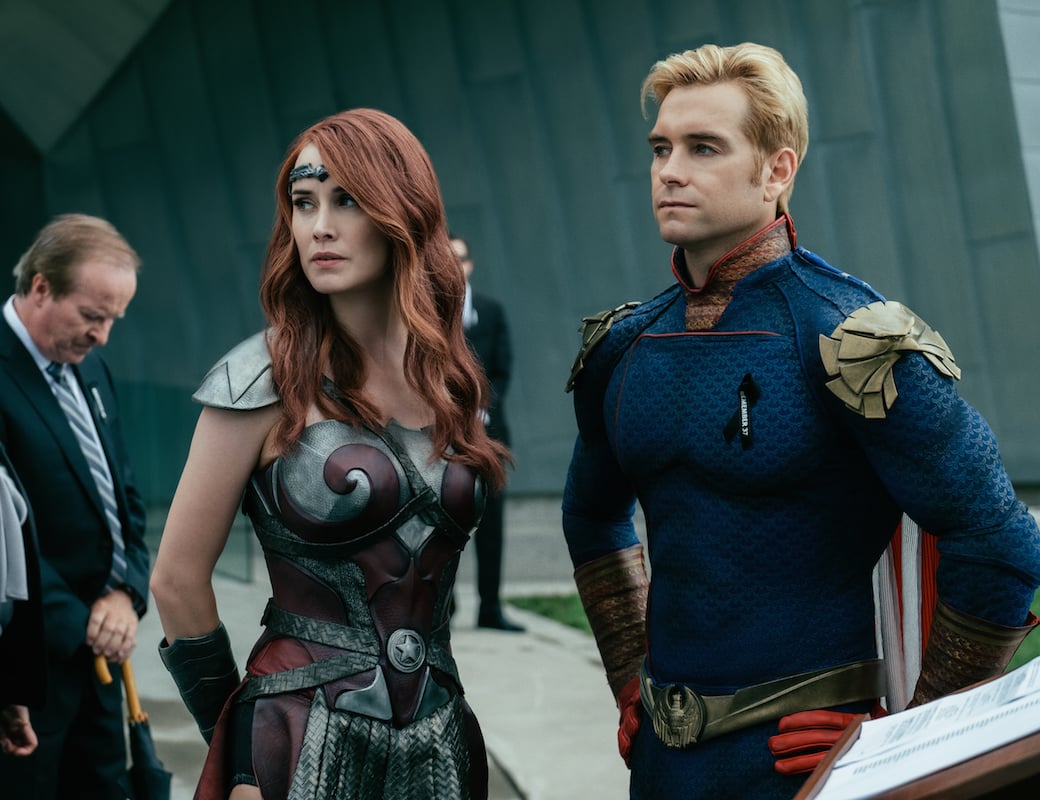 The Boys is based on a comic book, one by Garth Ennis, whose Preacher was also adapted into an AMC series. Preacher's Seth Rogen and Evan Goldberg brought The Boys to Amazon too. The twist in The Boys is: most of the superheroes aren't super people. They're at best jerks and in many cases they are dangerous monsters who kill innocent people as collateral damage. The Boys is a comedy, by the way.
Stars Antony Starr, Erin Moriarty, Karen Fukuhara and Jack Quaid were on a panel for the Television Critics Association to introduce The Boys. Here is your Cheat Sheet for four of the heroes (or are they?) of The Boys before the show premieres July 26 on Amazon Prime.
Antony Starr as Homelander
Homelander's powers may seem familiar. He can fly and shoot laser beams from his eyes, like a certain Kryptonian. Unlike Superman, however, Homelander is a selfish creep who stalks women and abuses his girlfriend.
"Let's call it Superman on crack," Starr said. "It was an interesting thing of trying not to make it not too arch and not too stereotypical, because very easy to start twirling a mustache and having him just be a stock standard bad guy."
Starr also asked viewers not to judge Homelander on first impressions. He's going to develop over the first season of The Boys.
"We went down the rabbit hole and some interesting stuff came out," Starr said. "You've seen very little of me in the first episode anyway. Maybe it can relate to some of the incidents that you saw and had a reaction to. I think everything comes in context and it's not one episode, it's not two episodes. A lot of these things play out long form over the course of eight episodes and I think things will fall into place a lot more with a lot of these things that are confrontational as the show goes on. Those gaps are filled in."
Erin Moriarty as Starlight
Starlight is the new superhero who discovers just how unsavory the world of superheroes actually is. She tries to maintain her hope and optimism while male superheroes sexually harass her.
"These really dark things, we can spin them in a way where we can make a commentary on a lot of what's going on right now," Moriarty said. "So I feel like it's a good reason why it's kind of the perfect time to make this show. I think it's a huge reflection about the fact that a lot of things going on right now, really quick to judge morally and put things into categories. Black and white, good and bad, and good people do good things, and bad people do bad things. And, that good people can't do bad things."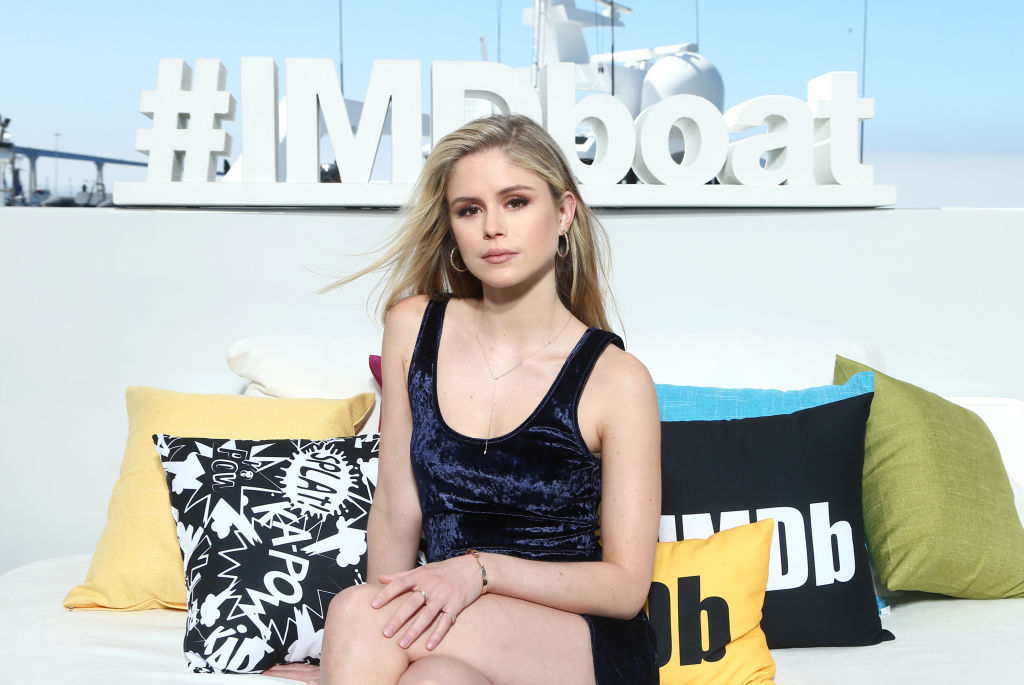 Starlight won't give up on being a hero. Maybe she will learn that she doesn't need the acceptance or approval of other superheroes to be one herself.
"We often like to think that once we achieve this goal, we're going to be the happiest person on earth and that's going to make our lives and our happiness hinges on that," Moriarty said. "I think that anytime we strive for a goal like that, something that's that sort of external and based in other people validating and enabling you, I think that we're always humbled and proven wrong."
Karen Fukuhara as The Female
In the world of The Boys, there are always new superheroes lurking around every corner. The Female appears halfway through the season to shake things up.
"My character is in the series starting in episode four and she is discovered by the boys," Fukuhara said. "I think season one is her journey in becoming one of the boys, without giving too much away."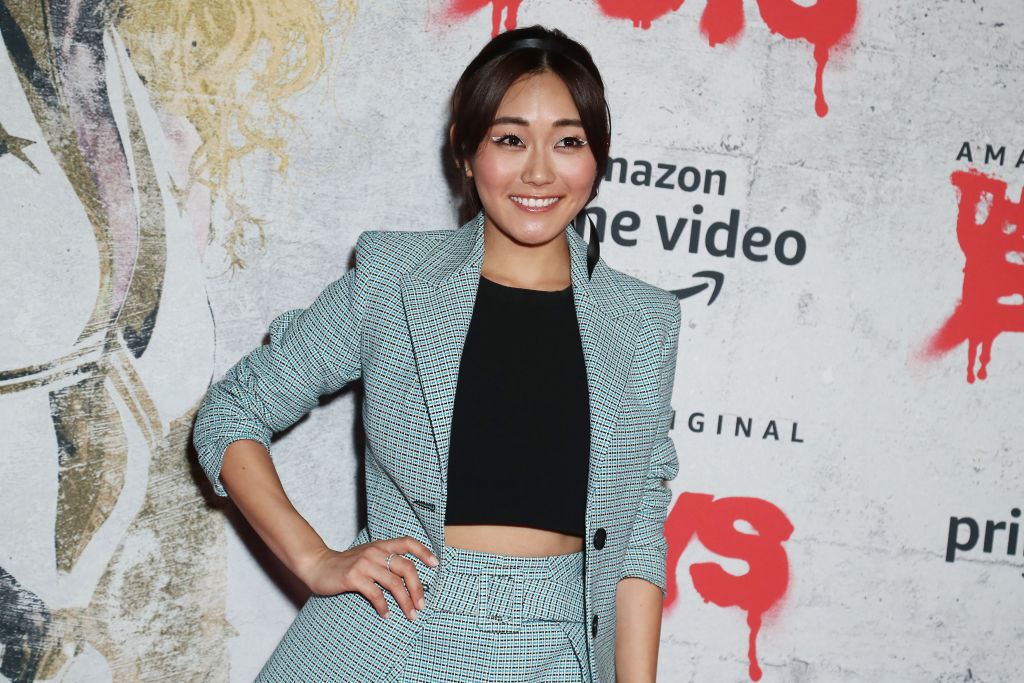 The Female did exist in Ennis's comic, but if you read the comic you may be surprised by the show.
"Her backstory is different from the one in the comic," Fukuhara said. "So stay tuned for that. I think it's her journey in finding her agency and not falling victim to her experiences. I know I'm playing a mute, silent character but that doesn't mean that she doesn't have a voice."
Jack Quaid as Hughie
Hughie is a human being whose girlfriend is killed when A-Train (Jessie T. Usher) runs through her at super speed. Hughie teams up with Billy Butcher (Karl Urban) to take down these deadly superheroes.
"We meet him and he's just this naive kid, he's working in an electronic store," Quaid said. "Then he gets thrust into this insane world of superheroes and who they really are, and they say they're one thing, and they're something completely different. He's thrust into it by a pretty traumatic event."
By the end of the first season, Hughie will be forever changed by what he's seen.
"That was really so interesting to play for me, episode by episode, in terms of just tracking where I am now," Quaid said. "Even looking back and seeing where I started, it's just been a really, really fun journey."