Who Are Tom Brady's Ex-Girlfriends? From a Playboy Model to TV Stars
Today, New England Patriots quarterback Tom Brady is married to Gisele Bündchen. But did you know that before tying the knot with the supermodel he dated a few other famous women as well?
The athlete and Brazilian beauty were set up by a mutual friend in 2006, said "I do" in 2009, and the rest is history. However, before this pair got together the NFL star romanced some other familiar faces.
Here's a look back at Brady's past relationships and the women he was linked to before he met his wife.
Bridget Moynahan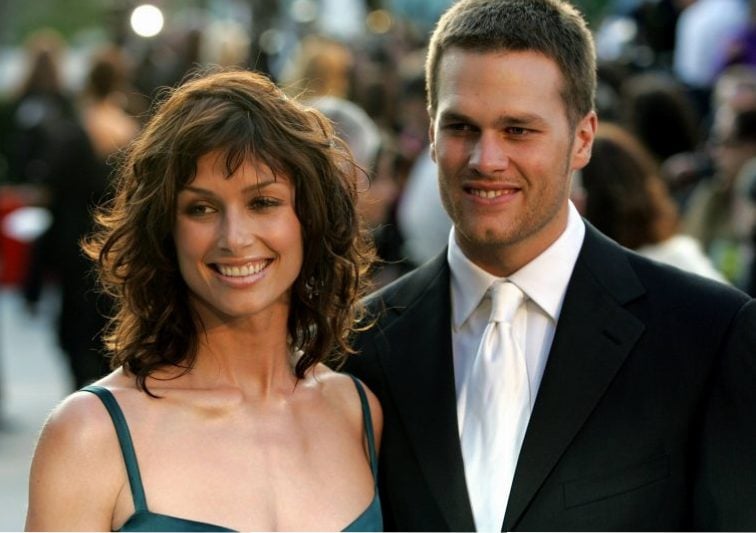 Bridget Moynahan is known for roles in TV and movies including Blue Bloods, John Wick, Coyote Ugly, and Sex in the City. She's also known as one of Brady's most famous exes and the mother of his oldest child. The pair dated from 2004 to 2006 but their relationship really made headlines after it was over.
The signal caller reportedly broke up with the actress in December 2006 and started seeing Bündchen right around that time. However, a few short months after he and the supermodel began dating, Moynahan announced that she was several months pregnant with the quarterback's child.
The news didn't put Brady in the best light and was a real strain on his relationship with Bündchen. "In the beginning, you're living this romantic fantasy; you're thinking, this can't be true, it's so good," the former Victoria's Secret Angel admitted in an interview with Vanity Fair.  "And then, whoops — wake-up call! We were dating two and a half months when he found out, and it was a very challenging situation."
Moynahan and Brady's son, Jack, was born on Aug. 22, 2007. He also has two other kids, Vivian and Benjamin, with Bündchen.
Tara Reid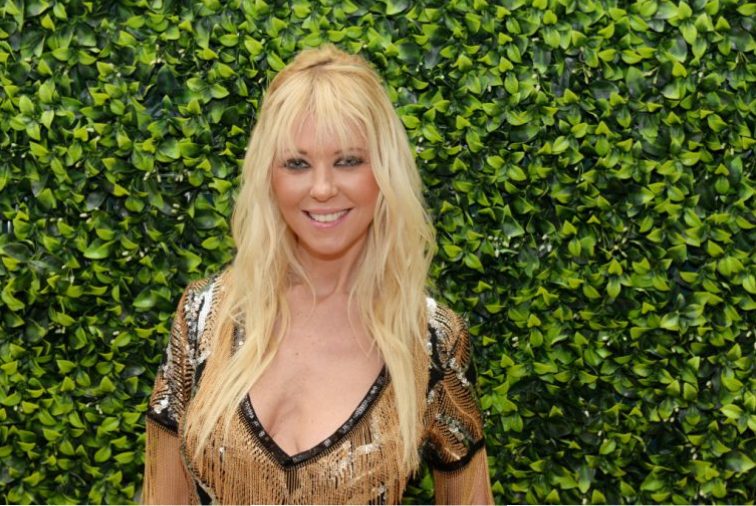 Not too many people are aware that Brady had a fling with Sharknado star Tara Reid. It went down in 2002 and reportedly led to a month-long relationship before they called it quits.
In 2014, during an interview with the Australian radio show Kylie and Jackie O, the American Pie actress admitted to at least making out with Brady when his name came up.
"Uh, [we] have kissed," she said, adding, "Yeah, he's pretty good looking."
Layla Roberts
Before Reid, Brady was in a brief relationship with Playboy Playmate Layla Roberts.
Roberts, who was 1997's Playmate of the Year, is also an actress and had minor appearances in the films Armageddon and Beowulf.
When she and Brady started dating she was also linked to actor Vin Diesel. In 2004, she ended up marrying AltaVista founder John Hilinski.
Meghan Vasconcellos
Brady was also linked to Meghan Vasconcellos. While she isn't well known like the other ladies on our list the time of their reported hookup overlapped with one of his famous exes.
Vasconcellos was the line captain of the New England Patriots cheerleading squad when they supposedly hooked up in 2006 and at the time Bardy was thought to still be dating Moynahan. However, the only two people who know for sure have never talked about what happened or when and there's probably a good reason for that since today Vasconcellos is married to Brady's former teammate Lonie Paxton.
Read more: Aaron Rodgers' Love Life: A Look Back At the Other Famous Women He Dated Before Danica Patrick