Who Did Alex Rodriguez Date Before Jennifer Lopez?
Last week, we covered who Jennifer Lopez has dated, but who did Alex Rodriguez date prior to JLo? While Lopez's love life has always been public knowledge, Rodriguez became famous later in life and attracted fame as a professional baseball player. Consequently, less is known about him.
What do we know about this mysterious man? Did he date any A-listers? Has Rodriguez been married prior to this?
Cynthia Scurtis
The Rodriguez clan is a modern family, shaped by first marriages, half-siblings, and the struggles that accompany physical distance amongst its members. Despite that, Alex married in his late '20s and started his own family. Not surprisingly, A-Rod met his first wife, Cynthia Scurtis, at the gym. She was studying psychology at the time. The couple tied the knot in 2002 and she gave birth to two children (Natasha in 2004) and (Ella in 2008). However, the couple parted ways when Cynthia filed for divorce later in July 2008 with some scathing remarks.
According to a briefing about the couple's divorce on ESPN, Cynthia cited her reasons for divorce as the "emotional abandonment of her and her children." She also slammed A-Rod, noting that the marriage "is irretrievably broken because of the husband's extramarital affairs and other marital misconduct." While emotional neglect and cheating is grave, she would recoup compensation for the pain in the divorce. According to Complex, Scurtis' divorce settlement weighing in at No. 9 on their list of the most expensive divorces. Based on their findings, Cynthia would "'demand alimony, child support, and possession of their $12 million mansion in Coral Gables, [FL].'"
As we recently discussed, the new love of A-Rod and JLo will most definitely involve a prenup. After Cynthia Scurtis, A-Rod would be foolish to marry again without an ironclad prenup. Moreover, JLo has walked down the aisle previously herself. She would also benefit from their personal relationship bound in the commitment of prenuptial law.
Madonna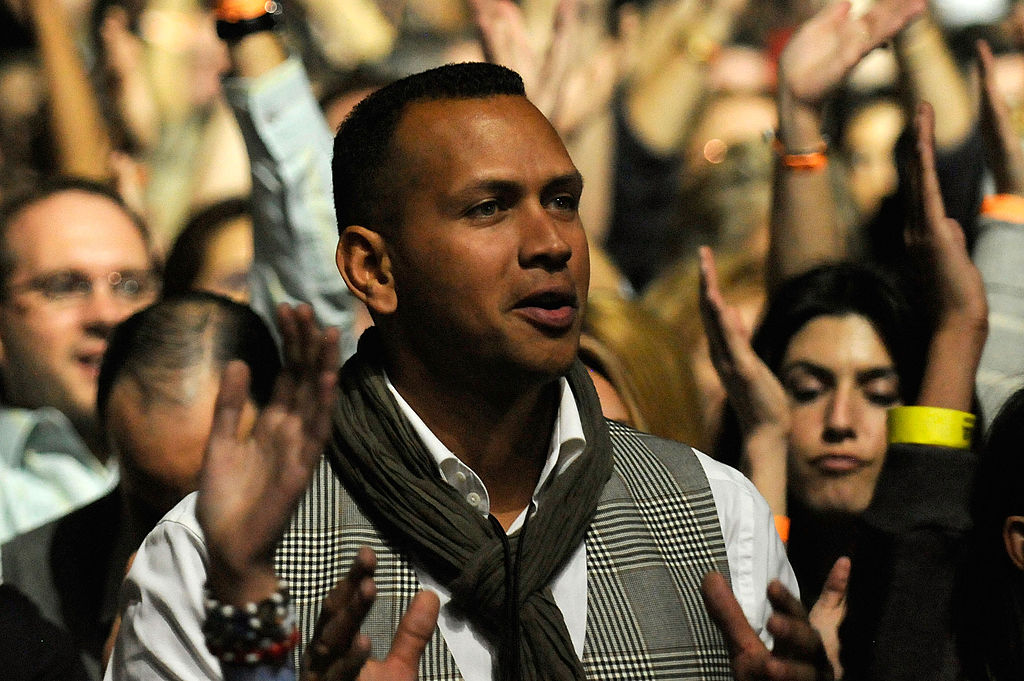 A figure central to the divorce of Scurtis and Rodriguez was Madonna, although both vehemently denied involvement with his divorce. She issued a statement noting that, "'I am not romantically involved in any way with Alex Rodriguez.'" She also denied being involved in his divorce while he was playing for the Yankees. ESPN remained skeptical as "'US Weekly [reported] that Rodriguez made several late-night visits to Madonna's apartment in New York.'" Moreover, Guy Ritchie and Madonna would divorce by November 2008. Rodriguez would make headlines in The Daily Mail in 2008 by sitting in the front row of her world tour at its stop in Miami. Regardless of nothing happening, that's quite a lot of divorce for merely rumored connections.
Kate Hudson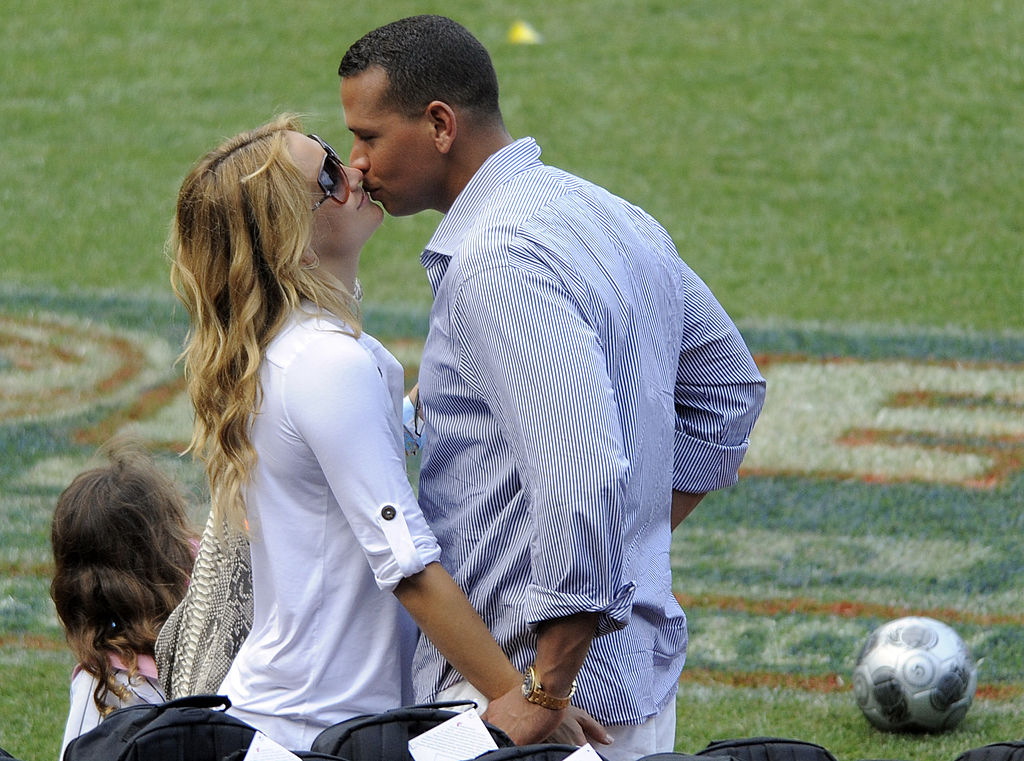 After the non-relationship relationship with Madonna, Alex moved on to another leading lady, Kate Hudson. Reportedly, the two had a fling that didn't progress more seriously beyond outings to baseball games and casual times. The Post declared, "'they broke up because Hudson smothered A-Rod and gave him ultimatums to move the relationship along.'" Perhaps, after his encounter with Madonna and his divorce settlement painting him unkindly, he wasn't yet ready to commit and was playing a cautious hand. On the other hand, Kate herself flippantly told Harper's, "'I have a child, and there are people involved, and it's unfair to talk about somebody else, especially when you're not in that place yet to be discussing those things.'"
Cameron Diaz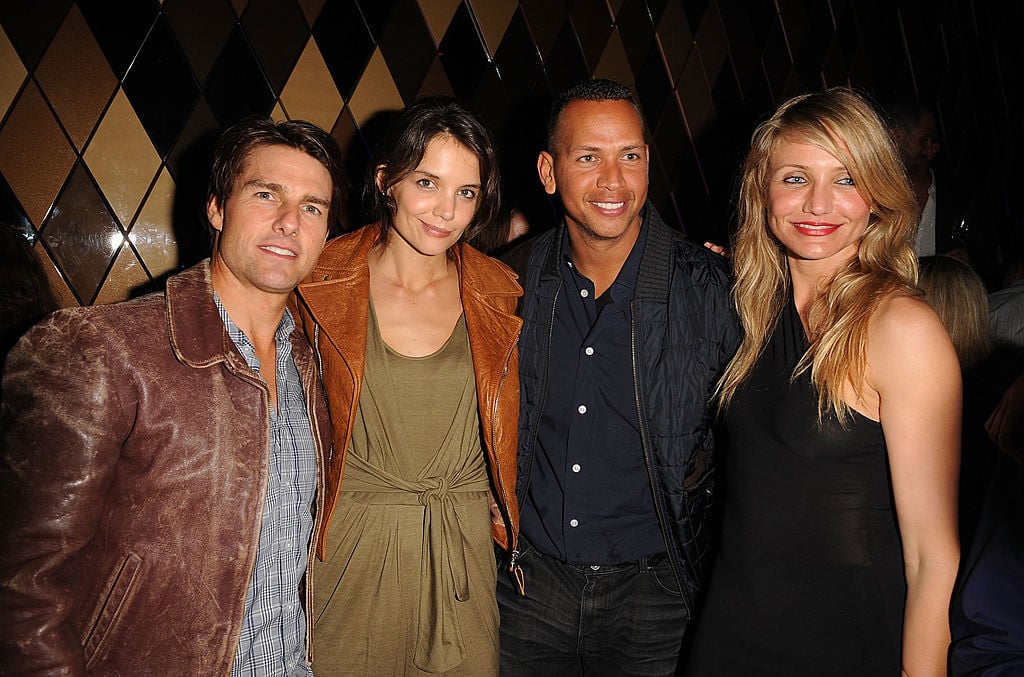 Another lovely, blond A-lister that A-Rod had a fling with was Cameron Diaz, always the bubbly, busy woman in the limelight. Cameron and Alex shared a moment that sent paparazzi and network television shows afire when she famously fed him popcorn at the Super Bowl. They would spend a year together, but separate due to their incompatible schedules.
Alex would next date CEO Anne Wojcicki (a tech giant brunette) before meeting JLo in 2017. Presently, JLo and A-Rod plan to wed and relish in sharing tidbits about their relationship online. Want more info about the wedding? Check it out here; fans might be in for a huge treat with potential plans for a lavish, tropical wedding!