Who Did Diego Serrano Date Before His Long-Term Relationship with 'NCIS' star Cote de Pablo?
Diego Serrano is best known for a handful of movies, yet primarily soap operas. Serrano starred in the long-running Another World as Tomas Rivera from 1993 until 1997. He also appeared in The Young and the Restless from 2001 to 2002 as Diego Guittirez. 
Though largely remembered for his roles on the small screen, he did have a leading role across from Rosie Perez and Patti LuPone in the 1999 blockbuster The 24 Hour Woman. Though Diego Serran has made a name for himself in the biz, his ex-girlfriend carries a bit more name recognition, as she stars in one of the most successful primetime procedurals on the air.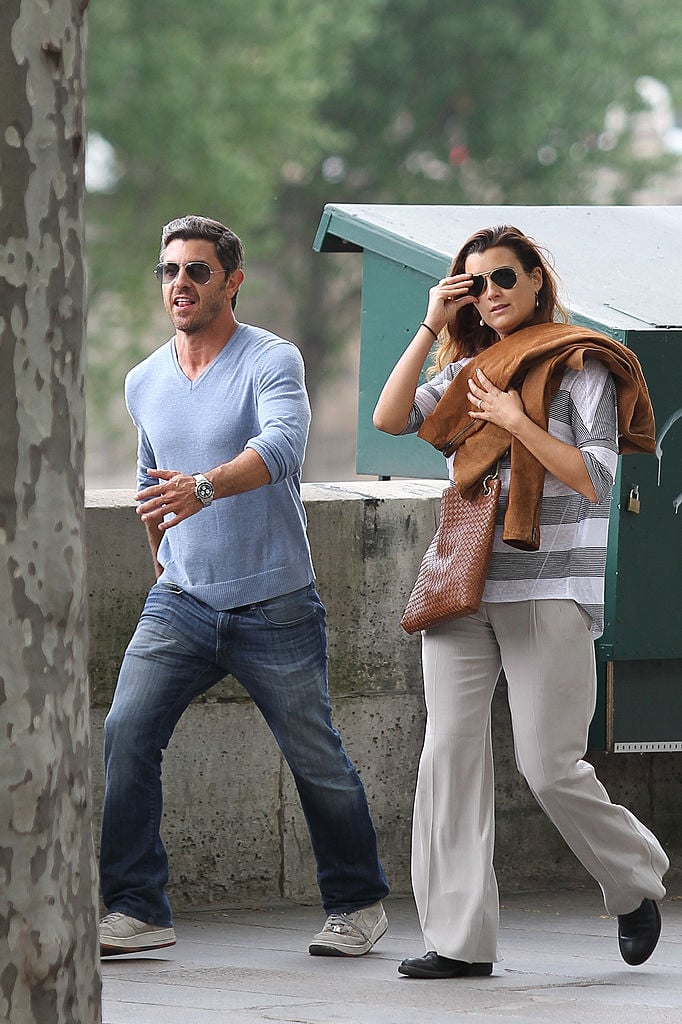 Diego Serrano dated Cote de Pablo from 2000 to 2015, and the details concerning their relationship remain limited, as the latter has a knack for keeping her private life out of the tabloids — in a fashion similar to her NCIS co-star and mentor Mark Harmon. 
Cote de Pablo once described Diego Serrano as the "worst influence," yet in a positive light, for he pushed her to take risks, to have fun, and to step outside her normal bubble of orthodox behavior. Why they broke up remains unknown, but they are reportedly both single today. But, who did Serrano meet before entering his long-term relationship with de Pablo? Who grabbed his heart before the NCIS actress? 
Diego Serrano briefly dated Jennifer Love Hewitt before meeting 'NCIS' star Cote de Pablo 
Diego Serrano and Jennifer Love Hewitt reportedly dated in 1999, yet the timeline remains a bit of a mystery. According to WhoDatedWho, the two boasted a brief romantic fling that came to an end before the New Year, as they appeared together in the short-lived Fox series Time of Your Life, which premiered in October of 1999. 
Hewitt and Serrano met while filming the Fox series, which also happened to be a Party of Five spinoff. The show focused on Sarah (portrayed by Jennifer Love Hewitt), who leaves the Salingers to focus on finding her birth-father in New York. Serrano played friendly neighbor Jesse Bayron, who also went by J.B. 
The two likely struck up a romance, as their on-screen chemistry came to a head, as this is common in Tinseltown. Need we bring up Brad Pitt and Angelina Jolie's Mr. and Mrs. Smith story? Yet, their relationship was not built to last, as they split up, and Serrano entered a relationship with de Pablo. Yet, who is Jennifer Love Hewitt with today? 
Today, Jennifer Love Hewitt is married to Brian Hallisay 
Jennifer Love Hewitt married Brian Hallisay in 2013. Together, the couple has two children;  6-year old daughter Autumn James and 4-year old son Atticus James. As for Brian Hallisay, he is also an American actor known for a handful of recognizable titles. 
Brian Hallisay is widely known for his role as Will Davis in the CW original series Privileged, and as Kyle Parks in the Lifetime series  The Client List. He also starred in Revenge as Ben Hunter. And, if those titles do not ring a bell, you may also remember him from Hostel: Part 3, Bottoms Up, Jessabelle, and more.