Who Does Darren Criss Play in 'The Assassination of Gianni Versace'?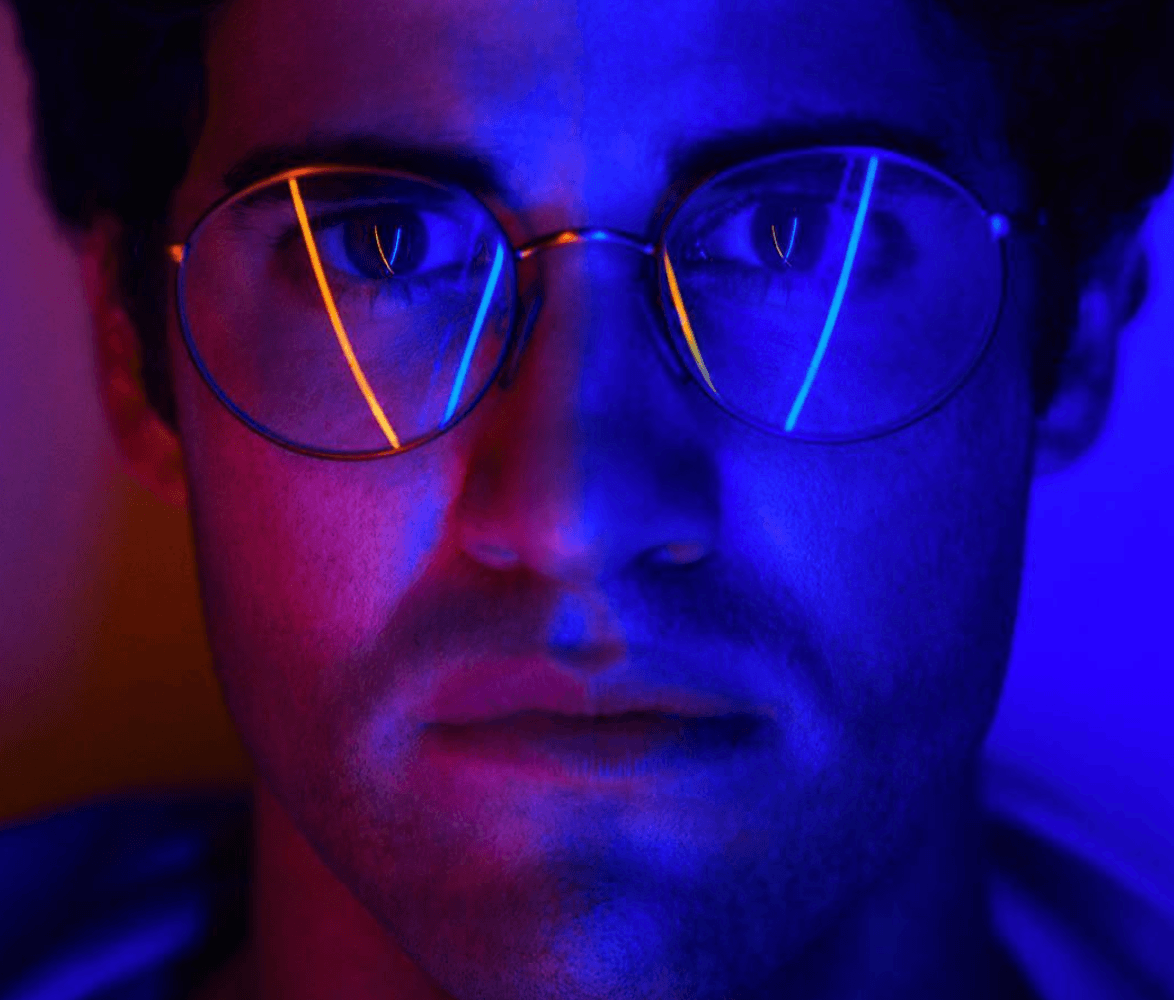 The Assassination of Gianni Versace recounted the terrifying summer of 1997 when serial killer Andrew Cunanan stalked and ultimately murder the fashion icon. The miniseries is part of Ryan Murphy's true crime installment of American Crime Story. Each year Murphy features an iconic tragedy that dominated the media during the height of its time.
The first installment of American Crime Story was The People Vs. O.J. Simpson, which won Primetime Emmys, Golden Globes and other accolades. The Assassination of Gianni Versace is poised to repeat the series' initial success, with Darren Criss, who played Cunanan as a favorite to win the best actor award for the series' category.
Andrew Cunanan was a 27-year-old half-Filipino college dropout, who spent most of his life in California. He was gay but may have identified as gender fluid from time to time. Other than a few details, what makes his story so compelling and what led him to murder one of the most iconic fashion groundbreakers in the world?
Cunanan was a striking figure
Cunanan shared the same striking features as Criss, which made him attractive and appealing to many people. But more critical, he was pathological, which is why he was significantly dangerous. He also had a genius level I.Q. Which allowed him to manipulate and con nearly everyone in his path. "He could describe the texture and delicacy of the blowfish he claimed to have eaten at an $850 Japanese lunch," Maureen Orth wrote in Vanity Fair in 1997. "Or he could say of a work of art what year it had been painted, who had owned it through the centuries, what churches it had hung in. His wit was biting, his memory photographic. Cunanan's story is a singular study in promise crushed."
He was also an exceptional liar, which meant he assumed various identities. At one point he went by the name Andrew DeSilva and often lied about his "family fortune," according to Harper's Bazaar.  Cunanan also bragged his family owned a pineapple plantation too. But Cunanan's father, Modesto or "Pete" was similar to his son. "Pete always wore expensive suits, would buy expensive cars and expensive homes, and Andrew believed all that was real," according to the book Vulgar Favors, Town and Country reports.
But he had a scary streak
Cunanan trended toward violence, especially when life didn't go his way. He once became so enraged with his mother, he slammed into a wall dislocating her shoulder, Newsweek reports. Cunanan was gay and apparently, he and his mother were arguing about his lifestyle.
His voracious love of drugs may also have contributed to his violence, Harper's Bazaar reports. Also, his murder scenes appeared to demonstrate someone with an antisocial personality disorder who lacks empathy for extreme violent acts. He often groomed himself before he violently murdered his victims.
When did his murder spree start?
Cunanan resided in California so in April 1997 Cunanan took a road trip to visit ex-boyfriend David Madson in Minnesota, Newsweek recounts. While there he became jealous and enraged with Madison's new boyfriend Jeffrey Trail. He murdered Trail and kidnapped Madison. Madison's body was found days later too.
He fled in Madison's car to Chicago. There he murdered real estate developerLee Miglin. Miglin's crime scene was so horrific, it had all the marks of a serial killer. The FBI's Most Wanted List adds Cunanan's name at that point. Cunanan continued his road trip of murder and killed William Reese in Pennsville, New Jersey.
Why did he kill Versace?
Details are murky about whether Cunanan and Versace actually knew each other. While Versace's family maintains Cunanan and Versace never met, Vulgar Favors author Maureen Orth disagrees. "There is no doubt in my mind that those two met," Vanity Fair reports. "That all is absolutely fact-based, on-the-record reporting," she said during an interview with Vanity Fair's American Crime Story companion podcast.
But Orth adds Cunanan resented Versace's wealth and success too. However, Cunanan constantly dropped Versace's name and acted like the two were friends. On July 15, 1997, Cunanan, who finally made his way to Miami, shoots and kills Versace outside his mansion in South Beach in the morning. Versace lays bleeding on the steps of his home.
Cunanan eludes authorities for eight days as he takes refuge inside a houseboat in a Miami marina. Police surround the marina. Ultimately, Cunanan commits suicide.
Check out The Cheat Sheet on Facebook!