Who Does Kim Kardashian Idolize?
Many people around the world idolize Kim Kardashian. While she does have a hefty amount of haters who love criticizing her at every turn, she also has tons of fans who appreciate how she's turned 10 minutes of fame into 10 decades of fortune-building insanity.
Even if you hate how she got her start, Kim K's ability to entertain and market the Kardashian brand is beyond impressive. But, who does the beauty mogul look to when she needs some inspiration?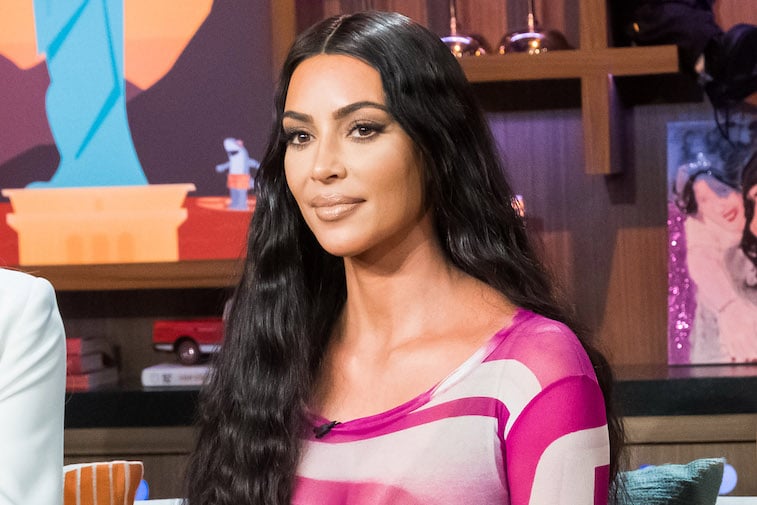 Kim Kardashian adores Elizabeth Taylor
Elizabeth Taylor is Kardashian's glamour icon and she is far from afraid to admit it! In 2011 Harper's Bazaar gave Kim K. the opportunity of a lifetime: the chance to interview the two-time Oscar-winning actress.
The very first line out of the KUWTK star was, "You are my idol. But I'm six husbands and some big jewels behind. What should I do?". While the latter statement is a hilarious addition, it's clear the Kardashian sister was unable to contain her excitement! Kardashian definitely had a fangirl moment!
In the interview, Kardashian asks Taylor about her iconic role as Cleopatra. Taylor says the best thing about the part was playing a woman who was fueled by passion.
For me, the most interesting thing about her was her passion. The things that are important to me—being a mother, a businesswoman, an activist—are all things that were borne out of great passion. – Elizabeth Taylor (Harper's Bazaar)
It's this statement that really bridges the gap between two very different generations of influential women.
So much so that Kardashian owns some of her jewelry
During the interview, it doesn't take long for Kardashian to start talking about Taylor's jewelry collection. Why? At the time Taylor was the owner to the "world's most iconic collection."
Kardashian was able to name three of the past actress' famous diamond rings with no hesitation. It's no wonder she's a self-proclaimed lover and knower of all things Elizabeth Taylor. She even "cheekily" asked Taylor to follow her on Twitter and thankfully gained a follow from the woman of her dreams that day!
I am a huge Elizabeth Taylor nerd, as will now become clear. – Kim Kardashian (Harper's Bazaar)
Considering Kardashian's love for the humanitarian idol, it's no surprise that she made her way to the estate sale following her passing. She bought $65,000 on jewelry from her collection that day!
And recreated some of her favorite Elizabeth Taylor looks
Kardashian also happened to score her first fashion cover for the same Harper's Bazaar issue. She took the opportunity to rock a Cleopatra inspired look as a nod to one of her idols most coveted roles.
The editorial was aptly titled "Cleopatra with a K" and featured a $3,298 gold gown by Ralph Lauren, a $5,200 headpiece and rings ($1,600-$2,800) by Lynn Ban, a $4,150 gold cuff by Tom Ford, and the most expensive Casadei flats ever ($1,440).
Two years after her Harper's Bazaar appearance, Kardashian honored her favorite lady once again with a simple Instagram post. In it the reality star offered up a picture of her mirroring one of Herb Ritts most iconic shots of Taylor from 1991. The caption reads "#MyIdol."
Perhaps Kim Kardashian even looks to Taylor in her everyday life
As mentioned earlier there were three things that were important to Taylor — being a mother, being an activist, and being a businesswoman. Just like Taylor, Kardashian is all three of these things. It's not to say they are the same, but maybe Kim K. keeps her mind when caring for her children, expanding her empire, and checking off her humanitarian efforts.
Kardashian is a mother to four children just like Taylor. Both women are actresses, although they are in different niches. Taylor was extremely passionate about her humanitarian projects. She was world-renown for her fight against HIV/AIDS which kicked off in 1984.
She made it her mission to use her popularity to raise millions for the cause and spread awareness about the disease.
Kim K. is also using her raging popularity for good! Just look at what she did for these prison inmates in just three months. While they may be two completely different causes, both are admirable fights to help save people's lives. It really looks like Kardashian couldn't have picked a better woman to look up to.