Who Does Michael Rapaport Think Should Be Replaced On 'RHONY?'
Real Housewives expert Michael Rapaport shared his many insights about all things Bravo when he appeared on Watch What Happens Live with Andy Cohen.
The actor-comedian was on fire during his appearance, hitting all the important notes and even dishing about his favorite Real Housewife moment of all time.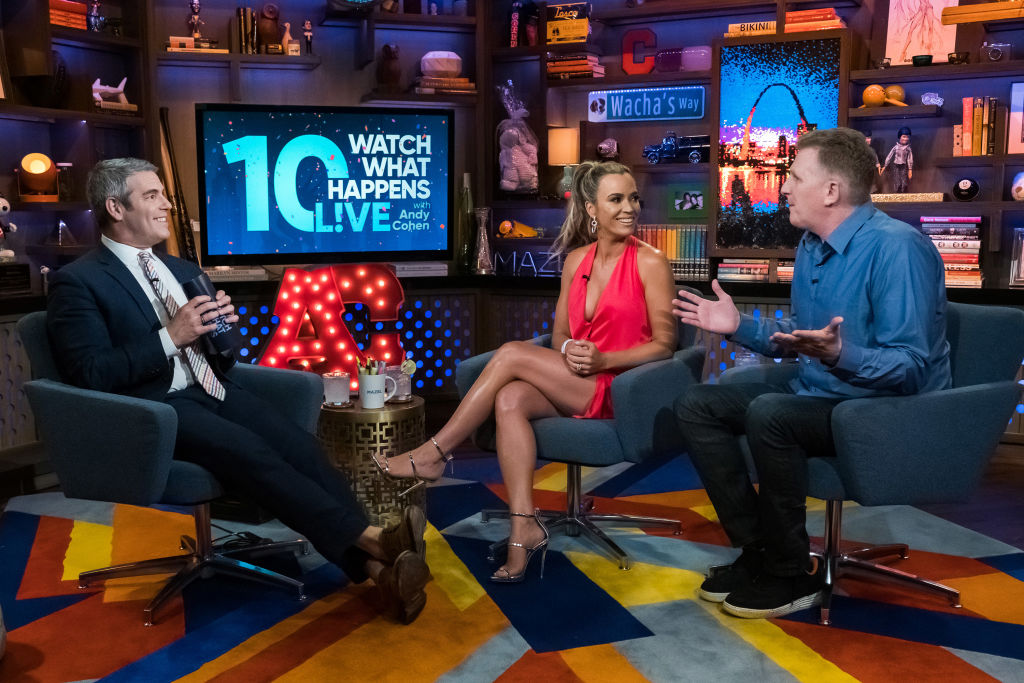 But when a WWHL After Show caller asked him which cast member should be replaced on some of the current Housewife shows, he ruminated over how to even answer a question like that. And when it came to The Real Housewives of New York City, he was downright stumped. Plus he shared his thoughts about RHONY and The Real Housewives of Beverly Hills. Also, did he get along with co-guest Teddi Mellencamp from RHOBH?
Who should be replaced on RHONY?
The caller asked a pretty broad question because he could tap into any cast for a replacement. But he pondered two explosive shows that are about to wrap for the season: RHONY and RHOBH.
RHOBH was easy since everyone now knows Lisa Vanderpump will not be returning. "Well we gotta replace Lisa Vanderpump if she's going about her business," he remarked.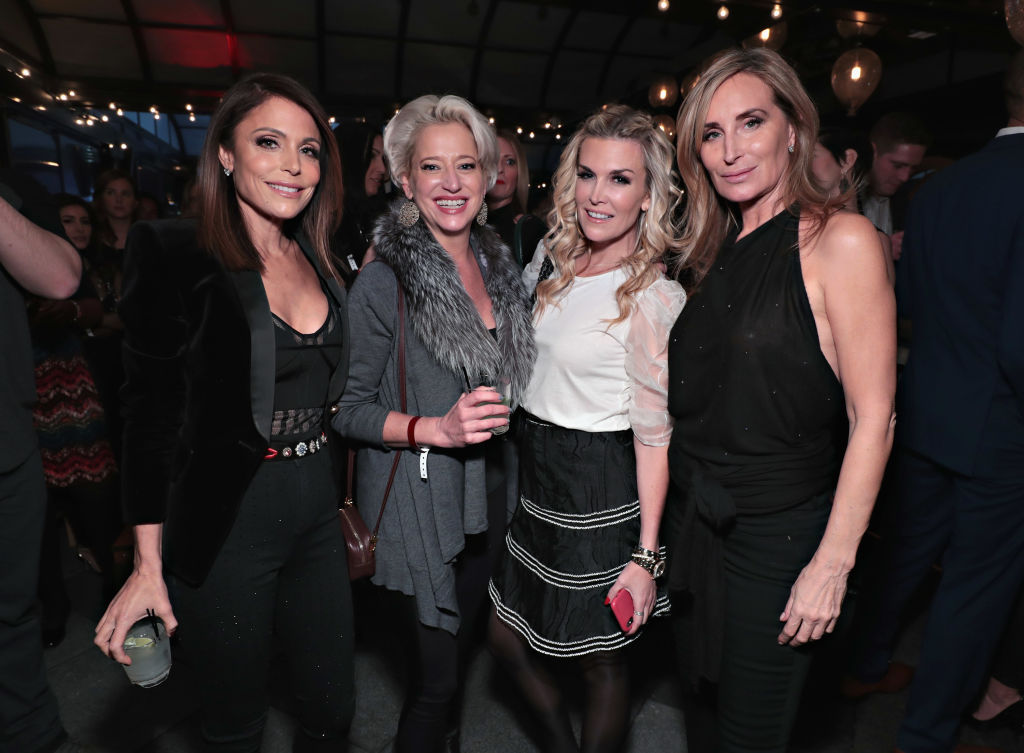 But then he had to address RHONY. "Man I don't know who, that's a tough replacement," he pondered. "And there's nothing. You can't touch anything with that New York cast. That is a finely, finely tuned machine that is revving on all cylinders."
Favorite moment in Housewives history?
Rapaport was fielding some pretty tough questions, but callers knew he was up to the challenge. One caller wanted to know his favorite moment in Housewives history–any season.
He first looks blown away but attempts to answer the question. "Man, that's tough," he says shaking his head. But instead, he decides to provide the caller with his favorite "sleeper" moment.
"This is going to be my sleeper moment," he announced. "Is when Aviva took that leg off." He said making a throwing gesture. Cohen seems to agree but adds, "That's not such a sleeper moment. That was a blockbuster moment."
Did Vanderpump pass the lie detector test?
Vanderpump received some heat about the lie detector test. Her Vanderpump Dogs partner John Sessa helped to develop the test, which was considered to be filled with pretty easy questions.
So when a caller wanted Mellencamp from RHOBH to address the lie detector test, she slyly pivoted to ask Rapaport for his thoughts.
"I think they were softball questions," Rapaport said. "But I think she passed the lie detector test. You know, the Mueller Report came out. I think there should be some Puppy Gate report so we can connect the dots." Mellencamp starts laughing as Cohen agrees. "I mean we did the Mueller Report, o.k.," Rapaport continues. 'Now we need this. We need the answers."
This was a good pairing (whew)
Mellencamp and Rapaport got along well. They asked each other questions and had a friendly banter during both the televised and After Show. When Rapaport tweeted he was going to appear on WWHL, she commented, "Can't wait."
And while Rapaport is an amiable, funny guy he doesn't get along with every Housewife. Bravo's The Daily Dish podcast recounts one WWHL pairing with Rapaport that didn't go very well.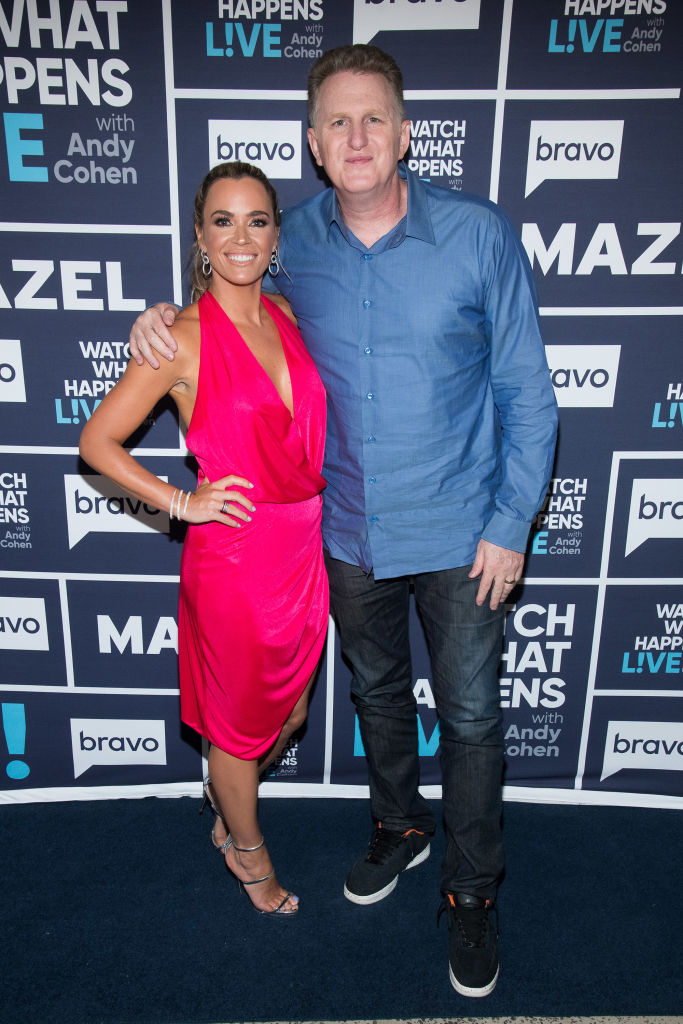 John Jude, a co-executive producer on WWHL said Cohen originally thought pairing Rapaport with Kenya Moore from The Real Housewives of Atlanta would be a trainwreck. "It's funny because I think Andy [Cohen] wanted them to be together because he knew that it wouldn't work but obviously Kenya [Moore]and Michael Rapaport is the quintessential example of two people who did not jive. I mean, they were going at each other on Twitter before the show, like weeks before. And I think Andy was like, 'This would be good TV,' and it was, but they definitely did not like each other,"