Who Has Elizabeth Olsen Dated?
Elizabeth Olsen may have started out living in the shadow of her older and extremely famous twin sisters Mary-Kate and Ashley, but she has since made a name for herself as an accomplished actress. With appearances in major films like Martha Marcy May Marlene, Kill Your Darlings, and Godzilla, Olsen has demonstrated a versatile acting range. Of course, her most famous on-screen representation is probably as the Scarlet Witch from the Marvel Cinematic Universe.
More recently, Olsen has been making headlines because of some exciting news in her love life. What is this news and what has her dating past looked like? Read on to find out!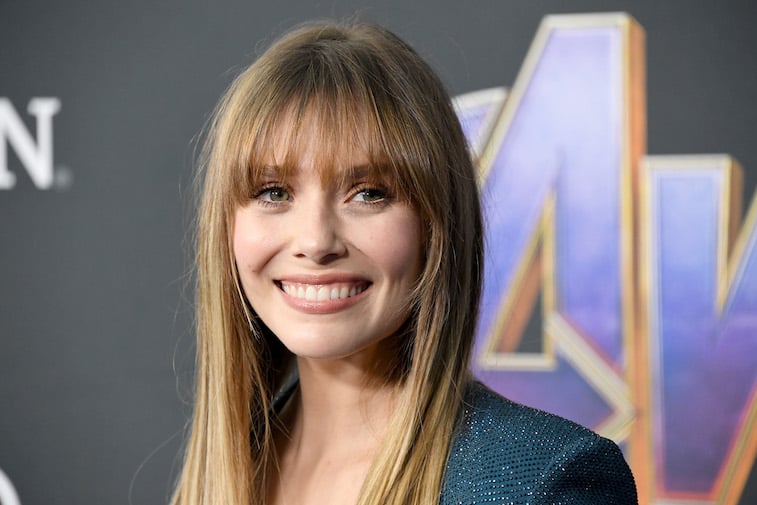 Olsen is famously quiet about her personal life
Not one to air all of her personal relationships to the public, Olsen's love life is often a bit of a mystery to her fans. Since 2017, though, she has been romantically linked to Robbie Arnett, a musician who sings for the indie group Milo Greene. The pair made their relationship public with an appearance at an Emmys pre-party.
They have been fairly open with their relationship in the years since their initial public debut. Between a joint vacation to Mexico and several appearances together on the streets of New York, it's been clear that things are serious.
Recently, the two made it official and got engaged. Since Olsen is slated to revive her role as the Scarlet Witch and make appearances in the upcoming Doctor Strange films, we can expect to see the couple out together during promotion for the film and awards season.
Olsen was previously linked to an 'Avengers' co-star
Before starting her relationship with Arnett, Olsen is rumored to have dated her co-star Tom Hiddleston, who plays Loki in the Marvel Cinematic Universe. While the pair was initially quiet when rumors circulated about their relationship in 2015, they did eventually admit to dating.
While the duo played husband and wife on-screen together in the biopic I Saw the Light, it seems that things never got particularly serious off the screen.
Hiddleston is not the only celebrity with whom Olsen allegedly had a brief fling. Back in 2012, she was rumored to have been seen getting snuggly with Alexander Skarsgard, but that relationship, too, seems to have fizzled before it got serious.
Olsen was engaged once before
While most of her rumored relationships seem to have been casual, we do know that Olsen was in a serious relationship prior to her current one. In fact, she was engaged before.
From 2013 to 2015, she was in a serious relationship with actor Boyd Holbrook. While their reps did not confirm it at the time, it was widely reported that they got engaged in 2014, and Olsen was seen sporting an engagement ring as a visual confirmation of the event.
However, things went south for the pair in 2015. Holbrook referred to the end of their relationship as a "divorce" and took the breakup pretty hard. It was especially hurtful because Olsen allegedly broke it off with him over the phone—on the same day his friend died. Holbrook took some time to recover from the loss, but he did eventually find a way to move on.
Olsen has only been linked to a few men in her dating life, and now it seems like the actress will be off the market for good as she ties the knot with long-time beau Robbie Arnett. Fans will have to wait and see if the pair keep with their trend of relative secrecy or if we'll get some good details as the big day approaches.