Who Is Amanda Ensing and Why Is She Feuding With Kylie Jenner?
If you've been online on July 15, you might have noticed that Kylie Jenner is trending. No, it's not because of her ever-popular lip kits, silly. She's trending because she clapped back at beauty influencer Amanda Ensing.
If that name doesn't exactly ring a bell, read on for more about Ensing and why she's feuding with King Kylie.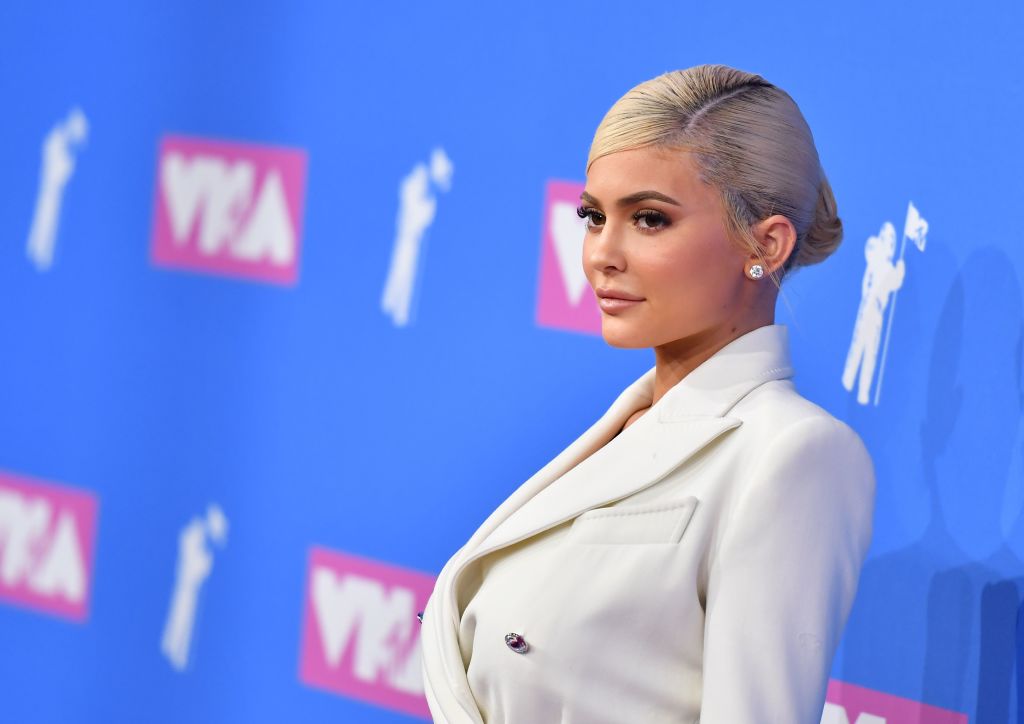 Who is Amanda Ensing exactly?
We told you: She's a social media influencer. She has more than one million followers on both YouTube and Instagram, where she posts her outfits, makeup looks, travel experiences, and hairstyles.
According to what appears to be her LinkedIn profile, Ensing graduated from the University of Tennessee with a bachelor's degree in Political Science and a minor in Business Administration. The page notes that she has a deep love for makeup, which explains her employment at Sephora and Bare Escentuals in the early 2010s. She's been a beauty vlogger on YouTube since 2012.
So, why is she feuding with Kylie Jenner?
Let's take it from the top.
As you probably know, Jenner is currently enjoying a trip to Turks and Caicos with her friends in celebration of the launch of Kylie Skin. She's been uploading photos from the trip on social media, including one absolutely breathtaking shot that shows her posing nude, wearing only a straw hat and an anklet. Her private parts were covered, though, so that's not where the drama comes in if you were wondering.
Ensing seems to believe that Jenner copied her style. You see, last month, she posted a photo of herself nude and wearing a straw hat while vacationing in Mexico. So, she called Jenner out on Instagram, writing, "This photo looks awfully familiar."
In response, Jenner wrote that she absolutely, most definitely did not copy her. "from the words of Kim K ur not on my mood board but i did get my inspo off Pinterest 🤷🏻‍♀️," Jenner wrote, referencing her older sister Kim Kardashian West's classic words. Ouch.
Here's Jenner's photo first:
And Ensing's:
The photos are kind of similar. But, to be fair, Ensing has used Jenner's family as inspiration for some of her makeup tutorials. So there's that. 
Moving on to Jenner's summer getaway…
The beauty mogul has been enjoying the sun with close friends, such as Sofia Richie, Draya Michele, and Stassi Karanikolaou, who Jenner has been matching with for almost the entirety of the trip. 
Jenner and Karanikolaou have seemingly gotten closer after the reality star had a falling out with BFF Jordyn Woods, who allegedly made out with Khloé Kardashian's now-ex Tristan Thompson back in February.
In a new clip from the upcoming season of Keeping Up with the Kardashians, Jenner got real when asked whether she missed Woods. She told Kardashian, "I think that this whole Jordyn situation needed to happen for a reason. For me, for you, for everybody."
"[Jordyn] was my security blanket. She lived with me. We did everything together," Jenner continued, explaining that the friendship held her back in a way. "I just felt like, 'Oh, I have Jordyn. I don't need anything else.'"
It seems that Jenner just wants some peace — and that's probably why she clapped back at Ensing.