Who Is Ariana Grande's Ex-Boyfriend, Graham Phillips?
Who says you can't stay good friends with your ex?
Ariana Grande has had her fair share of relationships, each one ending for different reasons. Due to this, the singer vowed earlier this year to remain single.
Even though she has no intentions of getting into another relationship anytime soon, Grande has been spending a lot of quality time with a few of her ex-boyfriends.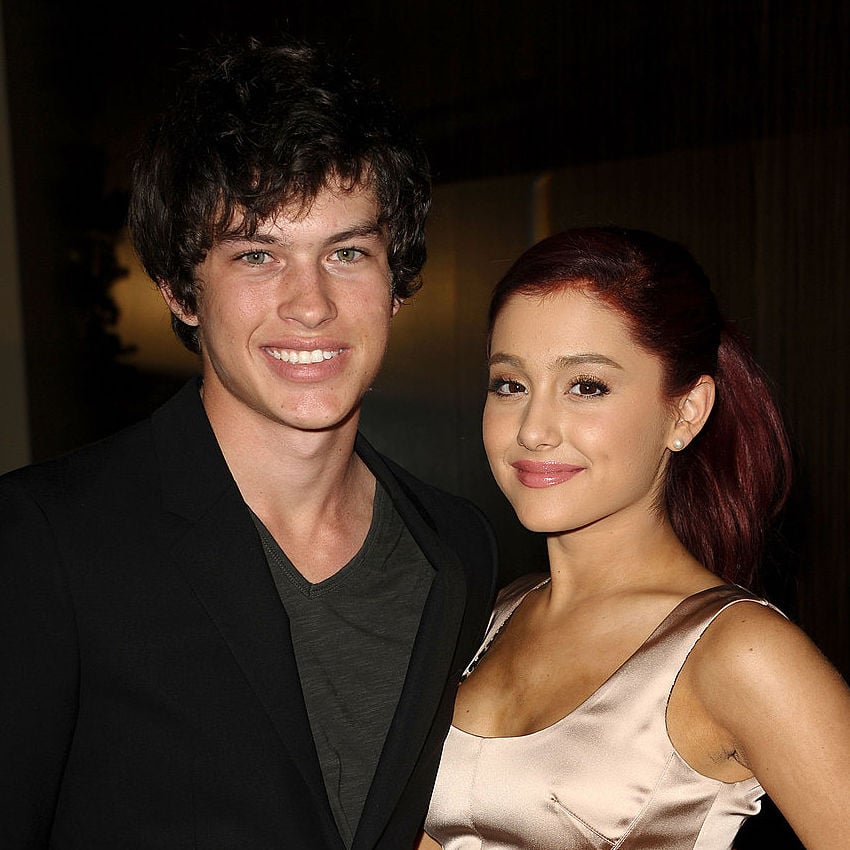 Ariana Grande was first seen hanging out with Ricky Alvarez in NYC close to the beginning of the new year. Then, she was spotted leaving a recording studio in LA with her ex Big Sean.
Recently, Grande was seen walking the streets of New York with her ex- Graham Phillips.
Grande and Phillips go way back
Though many fans would like to believe Ariana Grande is dating again, she and Graham Phillips are just friends who go way back.
The two initially met back in 2008 when they were both cast in the Broadway musical 13.
Grande and Graham began dating soon after that and staying in a relationship throughout the show's run.
In 2011, Ariana Grande and Graham Phillips decided to call it quits but ended things on a friendly note.
The reason behind their breakup is still unknown but we can guess with Ariana Grande's Nickelodeon career and Graham Phillips acting in many different shows and movies, finding time to spend together became even more difficult.
Though they called it quits, the two singers have remained good friends over the years.
In 2016, they hung out during a 13 the Musical reunion dinner in Los Angeles.
On March 10, the old flames were spotted walking into the Italian restaurant, Carbone, together for a nice and quiet dinner.
Ariana Grande and Graham Phillips then went to ZZ's Clam Bar downtown where they spent the remainder of their night together.
Though they might have had a friendly date, Ariana Grande is still adamant on remaining single for the time being.
"She's single," an insider revealed. "She's seen some of her exes, but she's not dating any of them. She's just catching up with people that she once cared about and had a connection with."
He's an amazing singer
Ariana Grande isn't the only one with a powerful singing voice.
Graham Phillips has sang in a variety of stage productions that showcased his beautiful vocals.
Though Phillips has focused more on his acting career than singing, he still finds times where he can belt out a few notes here and there.
In February 2018, Phillips and Grande spent time with their fellow 13 castmate Liz Gillies. They even sang a few Broadway hits throughout the night.
He has been in many television shows, films, and stage productions
Just like Ariana Grande, Graham Phillips has been pretty busy with his own career lately.
Since getting his acting start at the age of nine, Phillips has acted in a variety of projects.
Though he gained high recognition for his role as Evan Goldman in 13 the Musical, Graham Phillips is mostly known for his role in the film Evan Almighty and playing Zach Florrick in the CBS drama The Good Wife.
Many might also remember seeing Phillips play the devious bad boy Nick St. Clair in the hit CW drama Riverdale.
Not only is Phillips an actor, but he is also a writer and director.
In 2015, the actor won the Best Short film Carmel International film festival for the project he co-directed with his brother called, the Mediator.