Who Is Ashley Kavanaugh, Brett Kavanaugh's Wife (and What Does She Think of the Allegations Against Him)?
While the president is usually at the forefront of political talk, lately, Supreme Court nominee Brett Kavanaugh has taken the spotlight. Kavanaugh has been accused of sexual assault by three different women so far, which has outraged Americans from all over who stand with the women and want him to be dismissed from his nomination. The accusations against Kavanaugh range from when he was in high school in Maryland to his college years at Yale. So far, he has denied all three of the assaults and abuses.
While most women in America are not standing with the disgraced nominee following this news, there is one who's still by his side — and that's his wife. Here are the details about Ashley Kavanaugh and what she thinks of the allegations.
She was a personal secretary to George W. Bush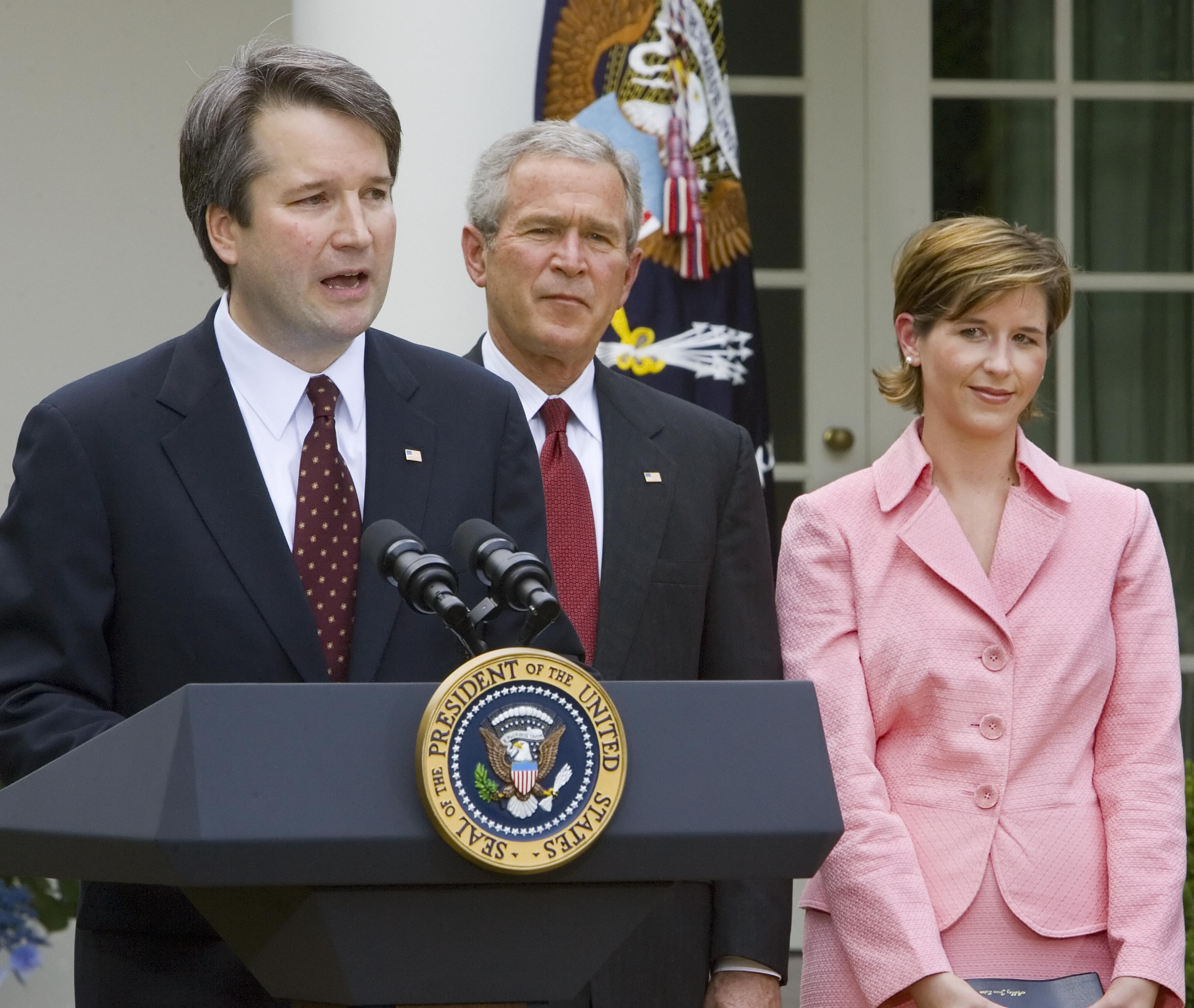 It's through Ashley's work with George W. Bush that she met her future husband, Brett. Politico notes back in 2001, she was working in the White House as Bush's personal secretary. The publication also notes her ties to the Bush family are even stronger than her husband's link with them. As for Brett, he worked as the staff secretary for the administration. And many suspect Bush's recent statement in support of Brett was issued because of how close the former president is with Ashley.
Her first date with Brett was the day before the Sept. 11 attack
Brett and Ashley met in 2001, and their first date was on Sept. 10 that year, Fox News reports — just the day before the Sept. 11 attacks. In the past, Brett said Ashley "was a source of strength for President Bush" after the terrorism. And by 2004, Brett and Ashley sealed their relationship with marriage.
In 2006, during the swearing-in ceremony for Kavanaugh to the U.S. Court of Appeals, Bush called their marriage "the first lifetime appointment I arranged for Brett," which garnered some laughs. And of course, the Bush's were invited to the wedding. Today, the Kavanaugh family includes two daughters, too.
She's the town manager for Chevy Chase, Maryland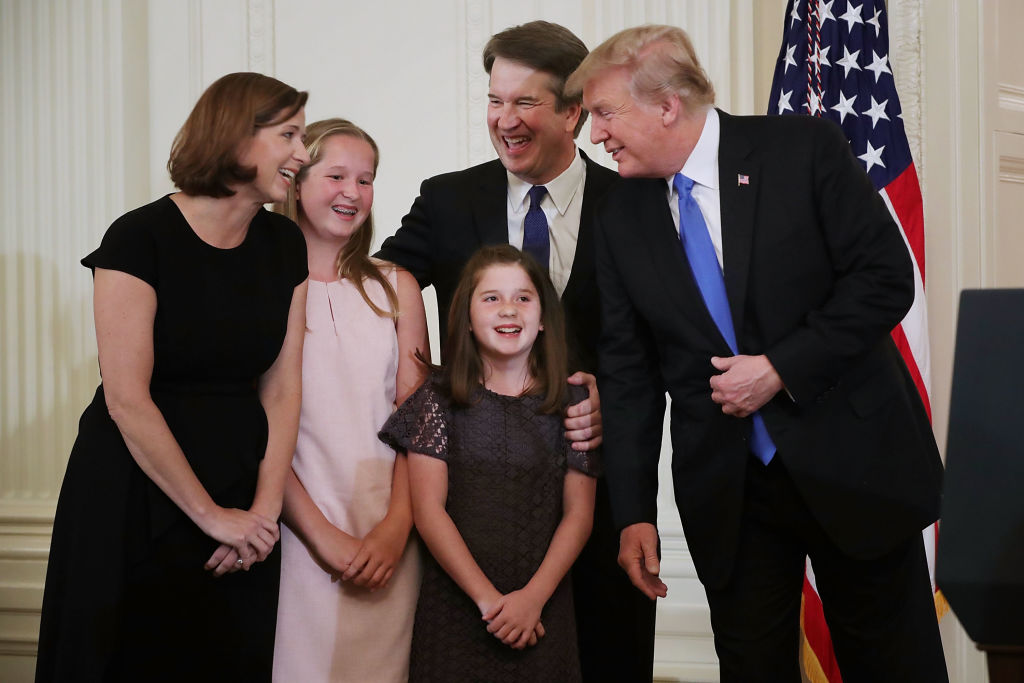 As for what Ashley does today, Fox News reports she's the town manager of Chevy Chase, Maryland, Section 5, and she makes a salary of around $66,000 per year. And The Washington Post notes the Kavanaugh family's neighborhood is lined with million dollar homes, most of which belong to accomplished folks in the Democratic party. In 2016, the median household income for families in the neighborhood was $146,547.
As for what Ashley personally does with the town, she organizes events (like the neighborhood's Fourth of July parade and barbecue). When it comes to Brett, the publication notes he's known to help direct traffic at the parade and hang out with the rest of the neighborhood. They're also a church-going family, with their daughters often attending Sunday Mass.
She's standing by her husband through the allegations
As anyone can imagine, the allegations have clearly taken a toll on Ashley. And during a Fox News interview, she even said that the process has been "harder than we imagined, and we imagined it might be hard," Politico reports. "At the end of the day, our faith is strong and we know that we're on the right path. We're just going to stick to it," she added.
So far, Ashley seems to be sticking by her husband through thick and thin — and she's not believing the allegations, either. "He's decent, he's kind, he's good. I know his heart. This is not consistent with Brett," she said in the interview. Ashley also added that she doesn't know what happened with the accusers and that she feels "badly for her," but even so, she's standing unwaveringly with Brett.
Ashley isn't the first woman to stand by a political husband in trouble, of course. Politico reminds us of Hillary Clinton's 60 Minutes interview that arguably saved her husband's career, for example. And though Ashley comes off as genuine, she's still getting flack for ignoring serious crimes her husband may have committed long ago. As for what is to become of Brett's legacy, we'll have to see.
Check out The Cheat Sheet on Facebook!