Who Is Bradley Whitford Married To And What Is His Net Worth?
Plenty of actors have been married once or twice. And many more, like Bradley Whitford, have married co-stars, or at least others in the business who understand what they're going through.
Though you may be familiar with his work, Whitford isn't one who the paparazzi follow closely. He recently got married, and despite his wife's status in the industry, it went largely unnoticed by the press. Here's who he wed, and what his net worth is estimated to be around.
How you know Bradley Whitford
Whitford has starred in myriad projects since his career began in the mid-1980s. After appearing in notable films such as historical epic Philadelphia and Adam Sandler comedy Billy Madison, he began what is still one of his most memorable roles to date, as Josh Lyman in the beloved drama The West Wing.
Though it's been many years since the show went off the air, Whitford has continued to make waves in film and TV. He starred in short-lived series like comedies Studio 60 On the Sunset Strip and Trophy Wife, as well as in Oscar-nominated movies such as Get Out and The Post.
How many awards has Whitford won?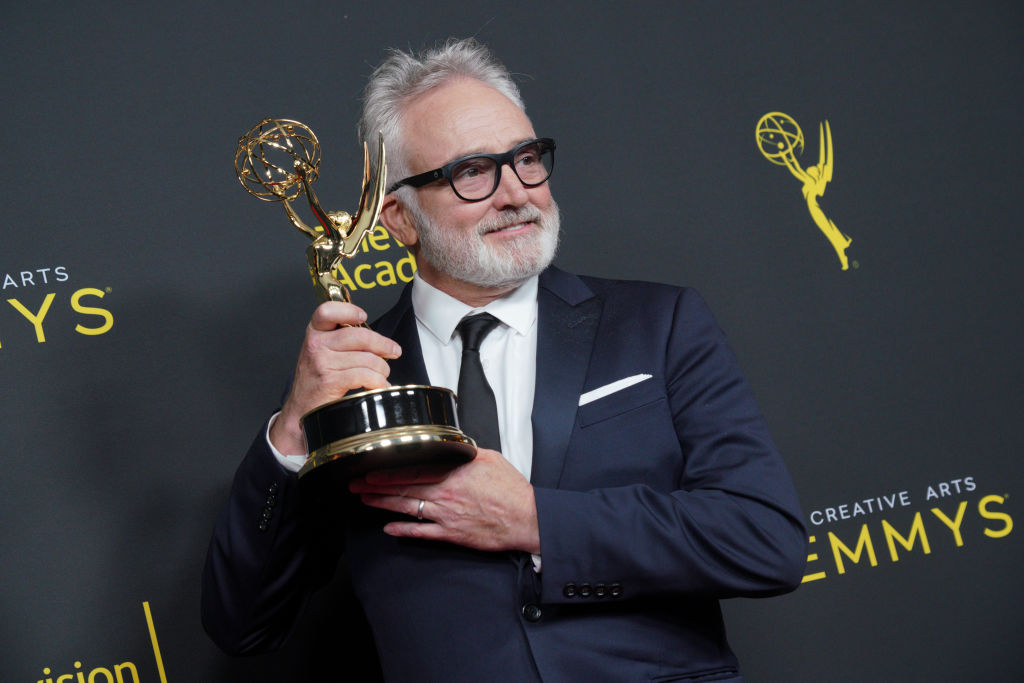 Whitford is a multi-Emmy winner. He first took home an Emmy for Outstanding Supporting Actor In A Drama Series for The West Wing back in 2001. He was nominated three times in this category for his role in the highly regarded series. But that's not all.
Then, Whitford went on to win twice more. Once for an arc in the Amazon comedy Transparent, and again, this year, for guest-starring in The Handmaid's Tale, a Hulu drama. This win made him the first actor to ever win a Guest Actor Emmy in both the Drama and Comedy categories.
He is married to this actress
Whitford has been married twice. From 1992-2010, he was married to actress Jane Kaczmarek, who you may know for her own Emmy-winning turn in the long-running sitcom Malcolm in the Middle. They have three children together.
Years later, when Whitford appeared in Transparent, he met actress Amy Landecker, who portrays Sarah Pfefferman in the series. They were married on July 17, 2019. Landecker also appeared in an episode of Season 3 of The Handmaid's Tale, and can now be seen in the Transparent Musicale Finale, a film that serves as the show's send-off.
Whitford's net worth
Whitford has had an impressive career, acting in many films and TV series over the past three decades, and doing so steadily and in well-known projects. Still, he has taken some roles that were likely more substantiative in regards to performance rather than money.
Because of this, Whitford's net worth isn't quite as high as you might expect. However, at an estimated $11 million, it's still very impressive, though perhaps not in comparison to former West Wing co-stars like Rob Lowe and Martin Sheen. We can expect that in years to come, it will only grow.