Who is Burna Boy, The Nigerian Artist Making Crossover Waves?
Trying to put an artist in a box becomes trivial when their reach extends beyond geographical and genre borders. This holds especially true when it comes to music, and Burna Boy is proof positive of that.
Though he's been around for a while, this year has been on fire for the Afrobeat star, and he's been capturing the attention of listeners across the globe, many of whom are new to his sound. If you don't know about Burna Boy, here's a small introduction.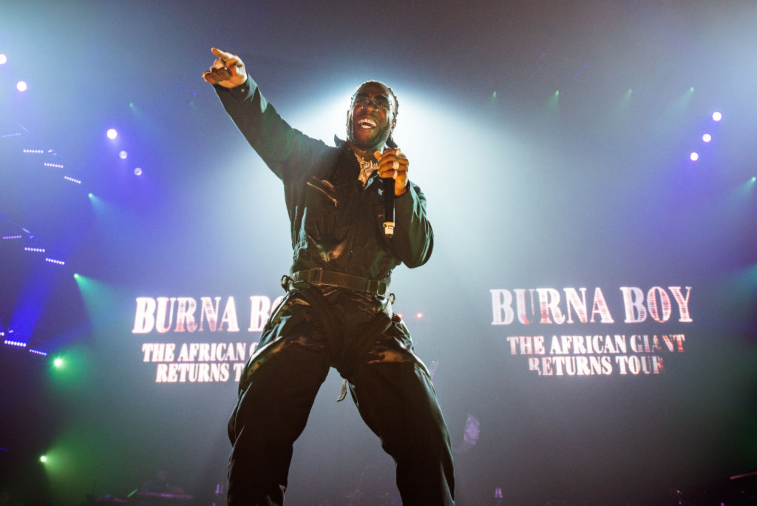 Burna Boy hails from Nigeria
The 28-year-old, born Damini Ebunoluwa Ogulu, is from southern Nigeria and counts the illustrious Fela Kuti as his hero. It's no wonder Burna Boy finds inspiration with someone of that pedigree, as Kuti was once managed by his grandfather. He started making music in 2010 and counts a number of African, Caribbean, and American artists among his influences, including DMX, Angelique Kidjo, and Buju Banton.
One of Burna Boy's first hits in Nigeria was the song "Like to Party," which appeared on his debut album in 2012. His music has been described as "Afro-fusion," blending together R&B, reggae, hip-hop, and other African-influenced sounds that form the perfect symphony for his deep voice.
His parents have been so supportive of his career during the past decade that his mother now manages him. You may have seen her accept his BET Award for Best International Act this past June.
His music is popular in Africa, the U.K., and is earning fans in the U.S.
Burna Boy dropped his fourth album, African Giant, in July, the same month Beyoncé's The Lion King: The Gift was released. He was featured on her project and performed the track, Ja Ara E, after Queen Bey flew him out to Los Angeles to record it, The Associated Press reports.
But the internet and streaming platforms have proven to be a boon for Burna Boy, enabling his music to reach people far and wide. According to the Wall Street Journal, he splits his time between Nigeria, London, and L.A., and is signed to two U.S.-based labels that manage his music outside of Africa.
The album African Giant features guest spots from Future, Jeremih, and YG, popular American artists. Although the album received critical acclaim, he told AP he's not in this for fame, and would rather stay relatable and normal.
"One thing about America is Americans are real people. So it's like if they see that you're real, this is real, then they're gonna relate to it."
He just won a major award and sold out an arena
In April, Burna Boy hit the stage at Coachella, embarked on a tour with dates in the U.S. and Europe, and just killed it at a sold-out show at Wembley Arena in London. That performance has The Guardian saying "Burna Boy has elegance, grace and charisma, a magnetic aura that follows him like a shadow; he dances as if music vibrates in his bones, and gives his vocals a deep, raspy croon."
In a tweet, he called the night "emotional" and thanked fans for their support. On Nov. 3's MTV European Music Awards, Burna Boy won the award for Best Africa Act. With all these accolades and a growing fan base, he's worth checking out if you haven't done so already.