Who is Cast As the Genie in the 'Aladdin' Live Action 2019 Remake?
If our sources are correct, 2019 is poised to be quite an exciting year for Disney fans. Next year, Aladdin will join The Jungle Book, The Lion King, 101 Dalmatians, Cinderella, and Pete's Dragon as classic Disney fare reworked live-action style.
Who will be the latest actor to portray the beguiling djinn in the live remake of Aladdin? Numerous actors wanted the part, but the identity of the veteran TV and movie actor who landed the role of the genie may surprise you.
But first, a few words about the cast
When Guy Ritchie secured the director's position on the 2019 Aladdin live-action remake, he knew he had super big shoes to fill. After all, Robin Williams provided the voice of the lovable Genie in the original animation which was released in 1992.
In a 2017 casting call described by The Hollywood Reporter, Ritchie put the word out that he needed a cast of Middle Eastern actors who could sing. The casting call for Aladdin also noted that dance experience would be "a plus."
Fortunately, numerous Hollywood hopefuls answered the call, so Ritchie was offered the best from which to choose. That's why he hired Marwan Kenzari as Jafar, Naomi Scott as Princess Jasmine, and not-so-newcomer Mena Massoud as Aladdin.
Who is the new Aladdin?
Born in Cairo, Egypt on September 17, 1991, Mena Massoud moved with his family to Canada at age three. He was educated at St. Brother André Catholic High School before beginning his acting career at 20. His first role was small when he portrayed an Al Qaeda operative in an episode of Nikita in 2011. Four years later, Massoud won the part of Jared Malik in Teen Nick series Open Heart.
Additional actors cast in the new live-action remake include Navid Negahban as the Sultan, Saturday Night Live repertory company member, Nasim Pedrad, as Jasmine's confidante, Dalia, and Billy Magnussen will portray Jasmine's potential groom, Prince Anders. Homeland's Numan Acar will play leader of the palace guards, Hakim.
So, who's the new Genie?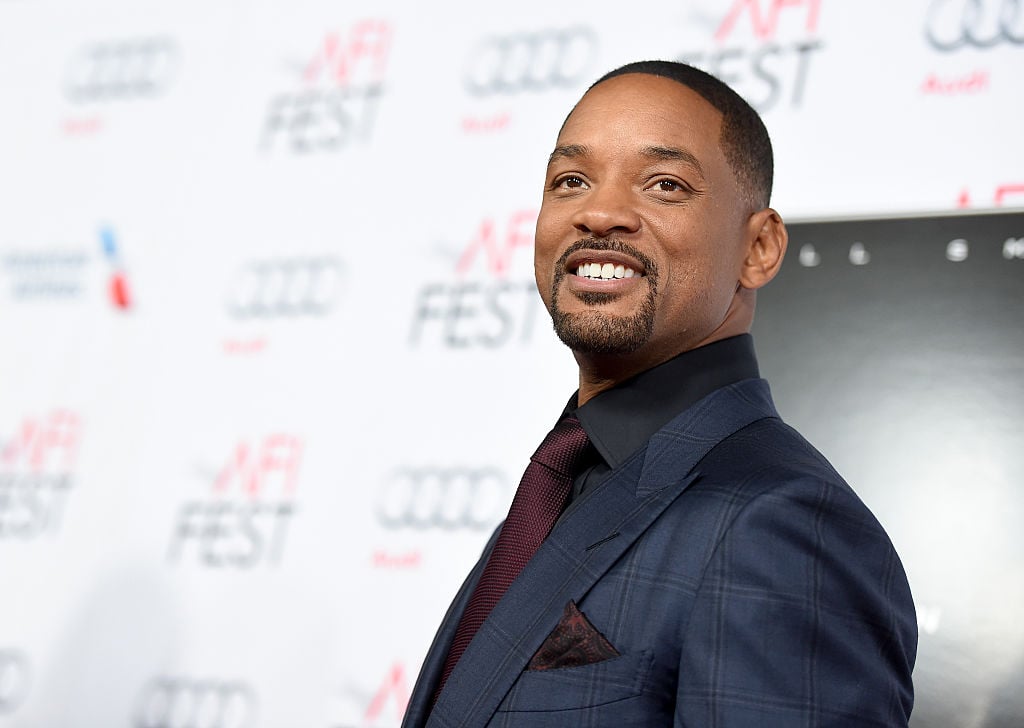 We know you've been waiting to find out, so here's the scoop. Veteran TV and movie actor Will Smith has been cast as the effervescent Genie in the new Aladdin remake that's due to arrive at theaters in May 2019, according to Entertainment Weekly.
If you think back to Jennifer Lawrence as Katniss Everdeen in The Hunger Games or Hugh Jackman as Wolverine in the X-Men movie, you understand how a certain actor can define a part. Late comic actor Robin Williams' portrayal of the Genie in the 1992 Aladdin presents a similar situation. Nonetheless, we expect that Smith will do a bang-up job as the beloved djinn in the live-action remake of Aladdin.
Can he pull it off?
Radio 1 film critic, Ali Plumb, told BBC News that as long as Will Smith does Will Smith and doesn't try to reprise Robin's take on the genie, he's very much into the idea of the erstwhile Fresh Prince portraying the djinn in the new live-action Aladdin musical movie.
A few words about Aladdin
Adapted from One Thousand and One Arabian Nights, Aladdin tells the story of a young orphan boy from Agrabah who inadvertently meets a princess and falls in love despite the sad fact that they can never marry due to his lowly social standing. Along the way, he discovers an enchanted lamp that houses a djinn, or genie, and much intrigue and hilarity ensues.
The musical score of the new Aladdin remake will be provided by Alan Menkin, Tim Rice, and Benj Pasek with help from Howard Ashman and Justin Paul. Production duties go to Dan Lin.