Who Is Charles Guard, Felicity Jones' Husband?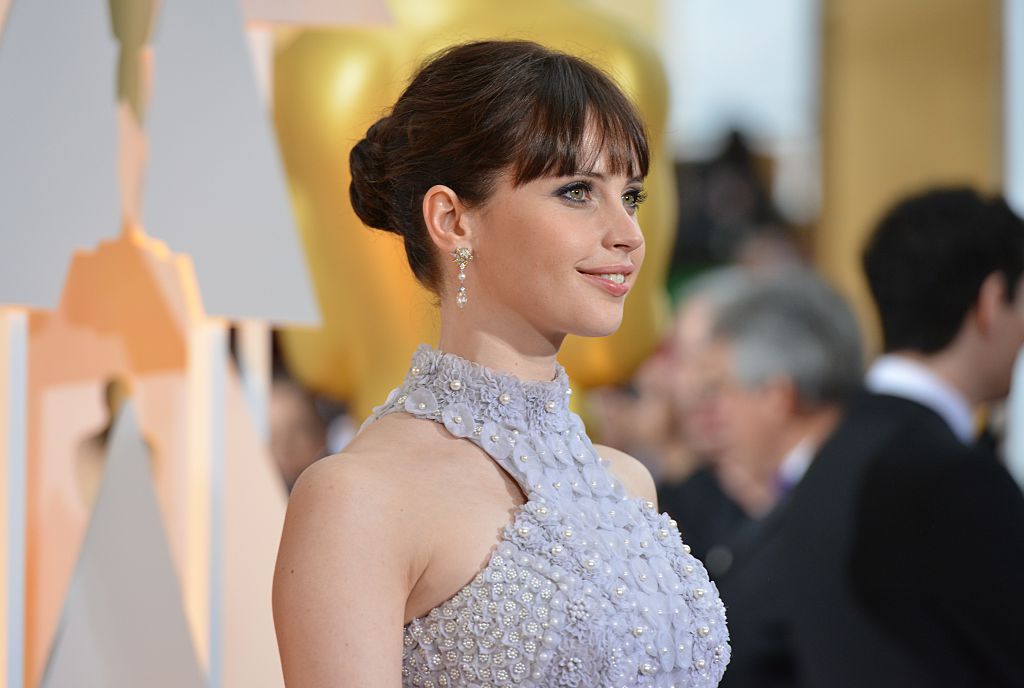 Actress Felicity Jones has just married her boyfriend of three years, Charles Guard, in a private ceremony. Although Guard works in Hollywood, he's not nearly as famous as Jones, so what, exactly, do we know about him?
Guard is a director most widely recognized for the 2009 horror film The Uninvited, which starred Emily Browning, David Strathairn, and Elizabeth Banks. This was an America remake of the popular South Korean film A Tale of Two Sisters, and Charles Guard directed it along with his brother, Thomas; they're credited as The Guard Brothers.
This is the only feature film that Guard has directed. However, he's done quite a bit of commercial work. According to his talent agency, Guard's filmography includes commercials for companies like Sony, Microsoft, Nike, and Nokia. He also directed an Audi ad that ran during the Super Bowl in 2013.
In addition, Guard has directed a number of short films starring some big names. In 2000, he worked with Lena Headey on a short called Inside-Out, and in 2005, he directed Martin Freeman in a short called Round About Five; Headey was in this short as well.
And according to his IMDB, Guard actually worked in the camera department on the original Judge Dredd.
Felicity Jones marries director Charles Guard https://t.co/Q1ncRQAh7W pic.twitter.com/MggOR8EdcO

— Hollywood Reporter Style (@thrstyle) July 2, 2018
US Weekly reported in May 2017 that Guard had recently asked Jones to marry him. At that time, they had reportedly been dating for two years. The engagement was seemingly confirmed the following month when Jones stepped out wearing her ring for the first time.
Now, PEOPLE reports that the two tied the knot on Saturday. The wedding apparently took place at the Sudeley Castle in the Cotswolds, Oxfordshire. Eddie Redmayne, who starred alongside Jones in 2014's The Theory of Everything, attended the wedding. Tom Hanks was also reportedly in attendance; he and Jones starred in 2016's Inferno.
felicity jones got married!! congrats to felicity and charles guard ?? pic.twitter.com/OyvtaUGZTe

— felicity jones (@badpostfelicity) July 2, 2018
Jones has been fairly private about her relationship with Guard. She has never spoken about it publicly, and we don't know a lot of details about the two of them. In fact, Jones has often attended events, such as movie premieres, without him by her side.
The Rogue One star has not been married before. But from 2003 through 2013, she dated Ed Fornieles, an artist. According to The Telegraph, she met Fornieles while attending Oxford. Jones wouldn't reveal much about that relationship, either; when The Telegraph asked her about it in a 2011 profile, she said, "I'd rather not talk about that. Is that OK?"
It was later reported in 2013 that the two had split up. According to The Telegraph, they were living together in London, but Jones started spending more and more time in Los Angeles as her film career began to rise, which may have been what led to the end of the relationship. Again, though, we don't fully know because of how private she is about many aspects of her life.
Jones says this is partially because she wants people who see her movies to be able to get fully invested without thinking about her as an actress.
"When I go to the cinema, the less I know about the person, the more I can invest in them as characters," she told Glamour.
Jones' career has really taken off over the past few years. In 2011, she impressed critics in Like Crazy, but the movie that really made her a household name was 2014's The Theory of Everything. She was nominated for an Oscar for Best Actress for this performance as Jane Hawking, although she lost to Julianne Moore. In 2016, Jones played Jyn Erso in Rogue One: A Star Wars Story.
Later this year, Jones is in another movie that has serious Oscar potential: On the Basis of Sex, in which she plays Ruth Bader Ginsburg. If that film is any good, don't be surprised to see her at the 2019 Academy Awards.
Check out The Cheat Sheet on Facebook!