Who Is Clara McGregor? Everything We Know About Ewan McGregor's Daughter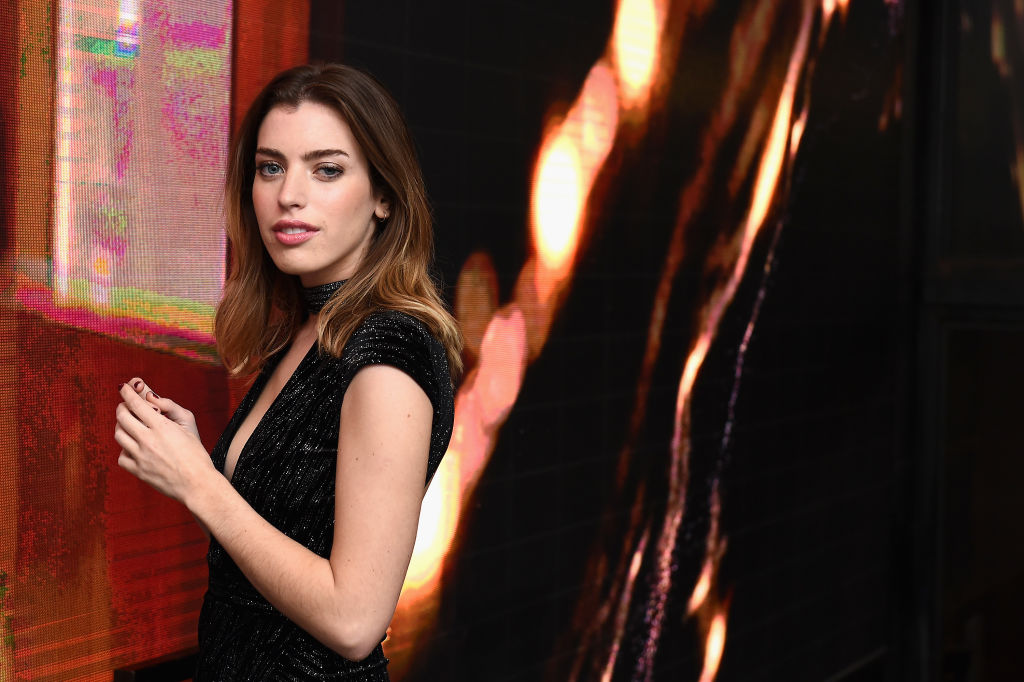 Ewan McGregor's daughter Clara is making headlines today after calling her father's girlfriend, actress Mary Elizabeth Winstead, a "piece of trash." So who, exactly, is Clara McGregor? What do we know about her?
Clara is 22 years old, and she is Ewan's oldest daughter with his ex-wife, Eve Mavrakis. McGregor and Mavrakis married in 1995, but they divorced earlier this year; McGregor has been dating his Fargo co-star, Mary Elizabeth Winstead, since November 2017.
McGregor's oldest daughter recently graduated from New York University, and she's currently doing modeling work. In April, she posed nude for Playboy. While speaking to Playboy, she said that she really wants to follow in her father's footsteps and become an actor.
"I just graduated from NYU in December and while I was in college I was doing modeling," she told Playboy. "But now I have the time to primarily focus on acting. They go hand-in-hand. I have an acting coach and I'm taking classes. I have a lot of really creative friends in music and film, all sorts. What's awesome about being in New York is you're surrounded by so many creative people."
McGregor went on to say that she turned her back to acting in high school, as that's what everyone expected her to do. Instead, she focused on photography, and that's what she started off studying in college. However, she soon became unhappy with it and transferred to the film studies department; when she began acting classes, she fell in love.
It was in December 2016 that she was offered a modeling contract with Wilhelmina Models, according to W Magazine. In an interview with W, McGregor said her parents told her to be cautious about starting this career.
"Yeah, they're always very realistic with me about the struggles that come with being in the public eye," McGregor. "They're super supportive, but they've also warned me."
McGregor has about 34,000 followers on her verified Instagram page, where she posts some of her own photography and some behind-the-scenes images of her working on film projects. She posts pictures with her father somewhat frequently as well, putting up one with him at her graduation in May.
https://www.instagram.com/p/Bi7ZqPLl_0s/?taken-by=claramcgregor
It was using this verified Instagram account that McGregor called out Mary Elizabeth Winstead today. According to PEOPLE, she commented on a random picture of Winstead that had been shared by a fan account, angrily responding to fans of the Fargo actress. McGregor wrote, "Most beautiful and talented woman on earth? Oh man y'all are delusional. The girl is a piece of trash x." This was the first real indication we received that Clara is not a fan of her father's girlfriend.
At this time, McGregor's comment is still online. One user posted in response to McGregor, "Say it to her face not in social media. It rook TWO to undo this marriage. If a man OR woman is happy w/their marriage no outside interference can destroy that!" McGregor responded to this commenter, "yup it took two!! Mary & my father :)"
It was in October of last year that Ewan McGregor and Mary Elizabeth Winstead were spotted kissing in a cafe. Right as these photos came out, PEOPLE reported that McGregor and his wife had been separated since May. That's the very same month that Winstead and her husband of seven years, Riley, announced that they had split up.
"We've decided to move on from our marriage, but we will stay best friends and collaborators for all our days," Winstead said at the time. "We are still ride or die, just in a different way now. I love you always, Riley."
McGregor has three other daughters with his ex-wife: 17-year-old Jamyan, 16-year-old Esther, and 7-year-old Anouk. It seems that Clara isn't the only daughter who isn't a fan of her father's relationship with Winstead. Esther, who is a musician, posted a song on Instagram earlier this year that was clearly about this situation.
In the song, she sings, "Seeing those pictures, they're making me cry. Happy birthday to me, am I right? And I don't know how to forgive. I don't know if I can."