Who Is Cristiano Ronaldo's Partner? All About Georgina Rodríguez
Even though Cristiano Ronaldo's partner Georgina Rodríguez has a life most can only fantasize about, she still appears to have a heart of gold.
Cristiano Ronaldo is among the world's most famous soccer players. Many sports fans consider him one of the greatest athletes in the game's history. His achievements on the field are well-known. But the Portuguese soccer player's success has piqued people's interest in his personal life.
Here are some interesting facts about the Manchester United striker and his long-term model girlfriend Georgina Rodríguez.
How Cristiano Ronaldo met his long-term girlfriend, Georgina Rodríguez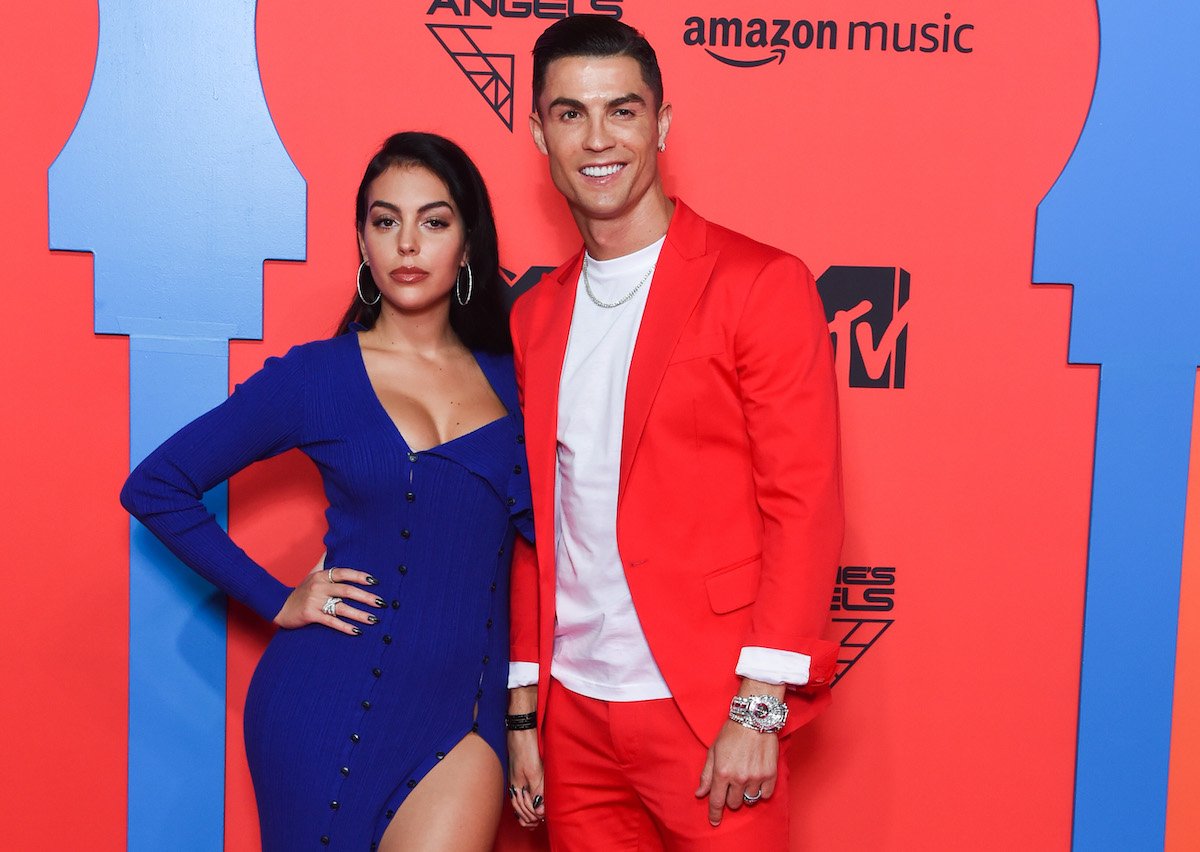 While his career is etched in history, many people are still speculative about the soccer hunk's dating life. His name has been linked to many famous women throughout his soccer career, including Kim Kardashian, Paris Hilton, and Irina Shayk. 
Currently, he is in a relationship with Georgina Rodríguez, a Spanish model. They met in 2016 while she was working as a sales associate at a Gucci store in Madrid. According to Grazia, their romance began when Cristiano became one of her personal shopping clients. Soon, he asked the Jaca, Spain, native to accompany him to a Dolce & Gabbana event. The rest is history.
There is still some speculation on whether they are engaged. But the couple has been together for more than five years now. Rodríguez has been spotted wearing an expensive ring that many believe is an engagement ring. 
While Cristiano has five children total, he shares two with Rodríguez: Alana Martina and their newborn daughter, who came into this world earlier this month. However, the tragic news that their baby boy, a twin to their newborn daughter, died shocked the world. But, they promise that their newborn daughter continues to give them "the strength to survive."
Who is Georgina Rodríguez?
Georgina Rodríguez is a 28-year-old Spanish model and dancer who is most known for being Ronaldo's girlfriend. Born to an Argentine father and Spanish mother, reports Grazia, she and her sister, Ivana, were born and raised in Jaca, a city located in northeastern Spain.
Rodríguez spent much of her childhood as a dedicated ballerina. Then she moved to Madrid to work as a luxury sales associate. She began her career at Massimo Dutti and swiftly moved to Gucci. It was there that she rose from retailing premium merchandise to sporting Jean Gaultier Couture at red carpet events like the Cannes Film Festival. 
Georgina's modeling career began after she studied English in London. However, since she met Ronaldo, her life has progressed even more. In her new Netflix series, I Am Georgina, she gives us a peek into her life as the 37-year-old superstar's partner and her business career ventures.
Even though Georgina now has a life that many of us could only fantasize about, the 28-year-old still appears to be a genuine person with a heart of gold. Her compassion is still visible, and she continues to offer joy to other less privileged individuals via her charitable efforts. 
Cristiano Ronaldo's soccer career
From an early age, Ronaldo has had a talent and enthusiasm for soccer. At 10, his talent and passion for football were noticed, leading him to sign with Nacional, Madeira's Portuguese side. Shortly after, he signed with Sporting Lisbon, one of Portugal's most prominent soccer clubs. 
Over the years, Ronaldo has established himself as a prominent and professional footballer from Portugal. He has represented Manchester United, Juventus, Real Madrid, and Portugal's national team. He is frequently considered one of the best two soccer players globally alongside Lionel Messi.  
When Real Madrid recruited him under a €94 million contract from Manchester United in 2009, he emerged as the world's most expensive football player. He has been voted FIFA Player of the Year (Ballon d'Or) multiple times for his consistent performance, which has allowed him to shatter various goal-scoring records.
With more than 700 goals and an incredible record of 1,000 professional performances, it is clear that he is a legendary figure in the world of football.