Who Is Daisy Ridley's Rumored Fiance, Tom Bateman?
Daisy Ridley, who plays Rey in the Star Wars franchise, may feel a connection to the Force, but she also feels a connection to Tom Bateman, her rumored fiancé.
Their engagement is widely speculated but has not officially been confirmed by either actor or their representatives.
Unlike the hatred and harassment that she gets from internet trolls, Bateman's been by her side providing love and support for years now. Here's everything you need to know about the two star-crossed lovers.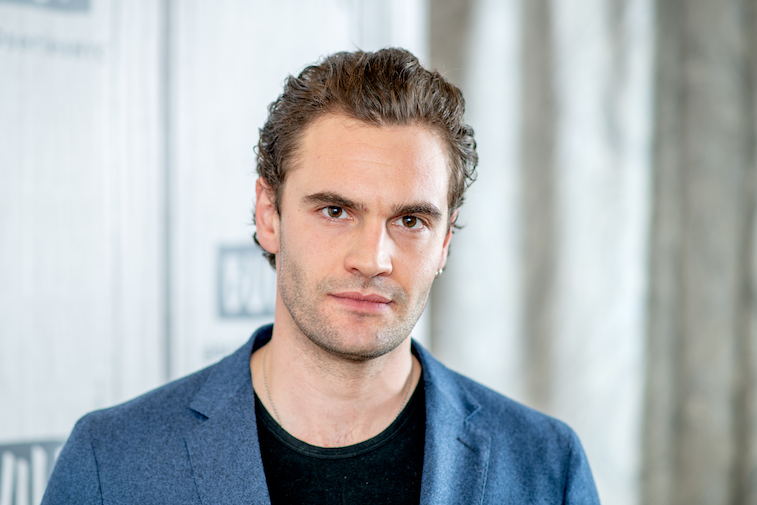 They met on the set of 'Murder on the Orient Express'
According to The Sun, the two lovers met on-set while filming the 2017 film, Murder on the Orient Express. The film, which featured an ensemble cast including the likes of Penélope Cruz, Judi Dench, and Olivia Colman, didn't actually feature Ridley or Bateman much at all.
Instead, the two lesser-known, at least compared to the likes of the other cast members, were instead relegated to a more background role, for most of the movie at least. The result of that, however, was the start of their relationship.
Ridley and Bateman keep their relationship private
Ridley's been a very private person since she rose to fame from her breakout role in The Force Awakens, so the details of her relationship with Bateman are scarce. However, we do know that since they met on the set of Murder on the Orient Express, their relationship became serious rather quickly.
In early 2019, they reportedly moved in together and in summer of 2019, Ridley was spotted in public with a ring on her finger, which many speculate to mean that Bateman's already popped the question to her.
That's as much as we know from Ridley's side of things, but Bateman's a bit less private than she is, though they both keep a tight lid when it comes to their relationship.
Who is Tom Bateman?
Like Ridley, Bateman is a relatively unknown British actor. Unlike her though, he hasn't had a breakout role yet, and so he's mostly working on smaller projects than she is.
Bateman's biggest film projects, outside of Murder on the Orient Express, include Cold Pursuit, the dark comedy movie that starred Liam Neeson, and Snatched, a comedy film that stars Amy Schumer.
On the small screen though, Bateman's been much more active. However, like many British actors, he's mostly worked on British TV productions and so those shows aren't very popular or notable in America. But they're good and consistent work and it was how he was making a living before he met the love of his life.
Bateman's also been very active on the stage, as it's actually how he met Kenneth Branagh, the director of Murder on the Orient Express. Branagh had cast Bateman for The Winter's Tale, a play that they'd perform at a prestigious London theatre.
When it comes to their families, Bateman's had an interesting life. In his interview with GQ, Bateman said that he grew up as one of 14 children in a working-class household. He got a scholarship to the London Academy of Music and Dramatic Acting, a prestigious acting school, but quit in his final year of studies.
Interestingly, Ridley, like Bateman, also grew up in a big working-class family and she also left school to focus on acting. Perhaps these similarities in their early lives were what helped spark their romance together.