Who is Dan Gasby, Husband of B. Smith, The Famed Restaurateur with Alzheimer's?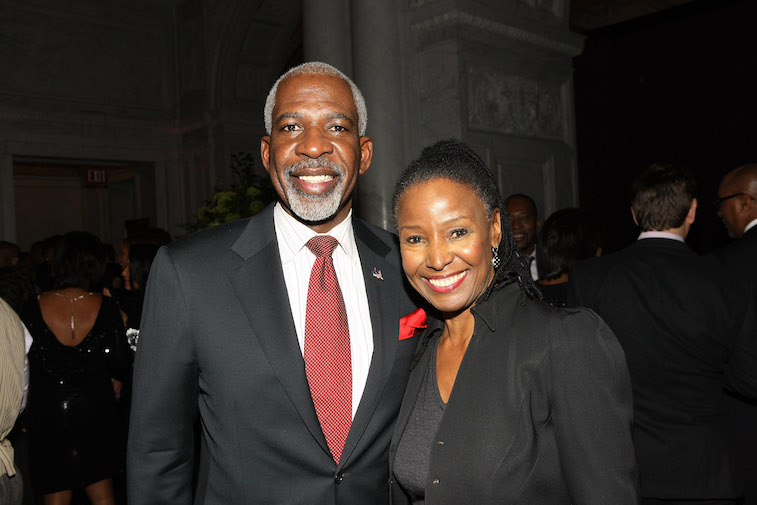 B. Smith is a famed restaurateur and lifestyle guru who was diagnosed with Alzheimer's Disease six years ago. Alzheimer's, as many know, is a terrible disease which causes not only an ability to remember but can also (at times) cause emotional outbursts and physical issues arising from decreased mental health.
Fans of B. Smith went up in arms recently when it was revealed that her husband, Dan Gasby, was dating another woman. Dan Gasby has been his wife's primary caretaker since she was diagnosed over half a decade ago, and has continued caring for as he moved in his new girlfriend, Alex Lerner. But who is Dan Gasby? What has he had to say to naysayers, and who is this woman he is now dating?
Who is Dan Gasby?
Clarence Alvin Daniel Gasby was born March 10, 1954 in New York City. He makes his living as a businessman and media executive who worked with his wife, B. Smith, on many of her television shows and marketing campaigns.
Gasby met his future wife, Barbara (B.) Smith at her restaurant on Valentine's Day decades ago. He was aiming to support a locally owned African-American business and happened across B. Smith as she checked on her patrons. When Gasby first saw her, he remembers thinking "I wish I had someone in my family who had that type of class and presence."
Gasby's wish would be granted on December 23rd, 1992, when he married B. Smith. As far as sources can tell, prior to his new girlfriend, Dan Gasby remained faithful to B. Smith for the duration of their 26 year marriage.
Since announcing his unconventional relationship, Gasby has been the target of a lot of controversy. He told Doctor Oz that he's received death threats, and been the victim of lots of negative social media feedback. He has, however, spoken out in defense of himself and Alex Lerner's relationship.
What has he said to people against his new relationship?
On January 28th, Dan Gasby decided that enough was enough. He issued a public announcement that told the naysayers exactly what he thought- and he didn't mince words. The statement was posted along with an article on the topic, with an image of Gasby's wife and girlfriend together.
He started his statement out with giant, capitalized letters stating "NEWSFLASH!" He went on to address "the nickel and dime PayPal thot troll," "the writer and editor at The Negg-Grio," and "ignorant people calling for my arrest and saying B is or has ever been abused."
Dan Gasby went on to say, "I only wish someone in your immediate family has Alzheimer's, so you can see feel and experience the pain of millions of people across this country so you can know first hand what it's like to care.. for someone who can no longer care for themselves!"
Gasby wrapped up his statement with "…And last of all but to me least of all to those religious Neanderthal who judge as if Jesus was a ball and God is a bat swinging wildly and judging harshly I say to you! B. Smith's worst day is 10x better than you've experienced. I love my wife but I can't let her take away my life!"
Who is Dan Gabsy's new girlfriend, Alex Lerner?
Alex Lerner is a radio co-host with Dan Gasby, which is how the two met. Lerner is a divorced mom of three children, and currently resides with Dan Gasby and B. Smith in their home. Lerner, who is from Germany, also goes on to state that one of the things which attracted her to Gasby is how he takes such good care of his wife. He continues to do so, despite having romantically moved on.