Who Is Demi Lovato's New Boyfriend Austin Wilson?
Demi Lovato is a former Disney Channel star who found great success in the music industry. Fans love Lovato for her unfiltered honesty and her habit of being open with the public about her struggles with depression, body image, and substance abuse.
Lovato's personal life and romantic partners have also been the subject of speculation. Over the years, she has dated a wide variety of celebrities and industry insiders. Read on to learn about Lovato's dating history and who she is dating these days.
Demi Lovato and Wilmer Valderrama were a longtime couple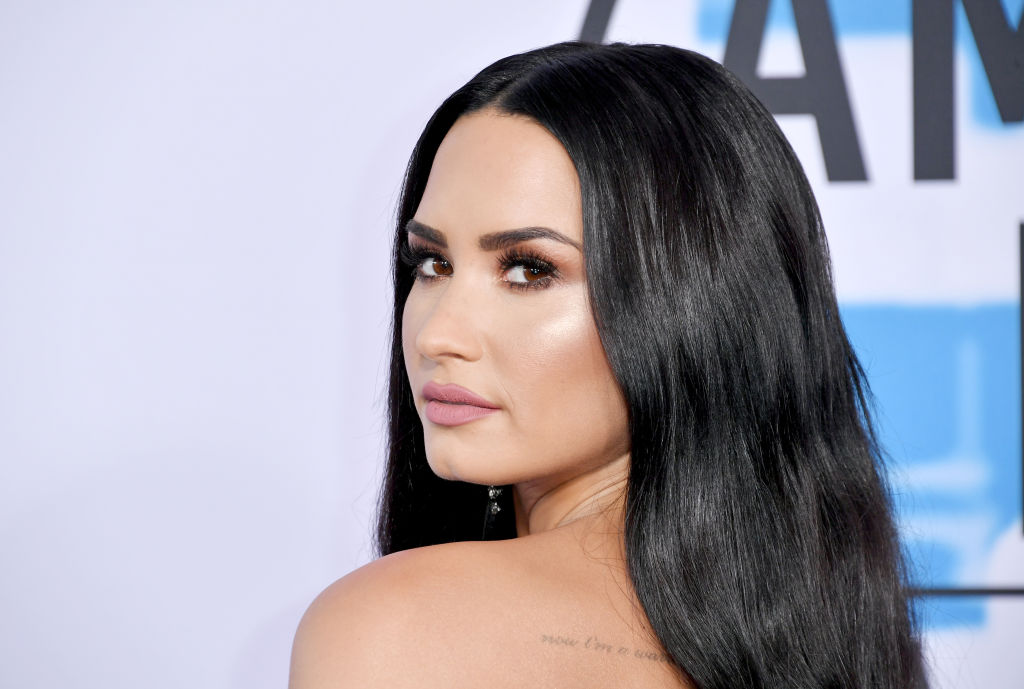 Lovato started acting as a young child in television shows like Barney and Friends and Camp Rock. After achieving success as a star of the Disney Channel, Lovato turned her attention to a career in the music industry and really started to shine.
Lovato's soaring vocals and winning personality proved to be the combination necessary to skyrocket her to international success. As Lovato's career continued to flourish, her personal life did as well.
She enjoyed brief romances with fellow celebrities like Trace Cyrus (Miley Cyrus's brother) and Joe Jonas, a member of the Jonas Brothers. Lovato's most prominent relationship began in 2010: She and Wilmer Valderrama, the actor famous for That '70s Show, dated for years before ultimately splitting in 2016.
Many speculated that the large age gap between the pair was to blame, as Valderrama is thirteen years older than Lovato. Still, Valderrama and Lovato have remained close even after breaking up and are known to be very good friends, with no hard feelings. 
Demi Lovato briefly dated Henry Levy
Following her breakup from Valderrama, Lovato's next serious relationship was with the fashion designer Henry Levy. The two were first spotted together in late 2018 and, over the next few months, were seen together everywhere from restaurants to taking long hikes in Los Angeles.
While fans had high hopes for their relationship, it wouldn't take long before things went sour between Lovato and Levy. They broke up in March 2019, with many speculating that Lovato needed time to focus on her mental health and sobriety rather than building a new relationship.
In spite of the rumors, it wouldn't be too long before Lovato was seen with someone new, and this time, it seemed as though it might last.
Who is Demi Lovato's new boyfriend?
In mid-November, Lovato shared a rare intimate photo to her Instagram, showing the singer cuddling with a shirtless, tattooed man. The caption for Lovato's post "my heart (emoji)," and fans and celebrities alike were quick to comment, showing their support for Lovato's new relationship.
Lovato's new man, singer Austin Wilson, has modeled for a number of top brands, including Civil Regime, and is well-known for the extreme number of tattoos that he has all over his body.
Wilson is known to have a very close relationship with his mother and sister and has had personal experience with substance abuse, just like Lovato. He and Lovato have been spending even more time together in days of late and were recently seen on a hike in Los Angeles, wearing coordinating rock and roll T-shirts.
Sources have claimed that Lovato and Wilson have actually known each other for quite some time, although things turned romantic only recently. With a career that is only looking up and a personal life that seems to be better than ever, fans are hopeful that Lovato's troubles are all in the past and that she has only happiness ahead of her.