Who Is Diddy's Rumored Girlfriend, Lori Harvey, and Which of The Music Mogul's Sons Has She Dated In The Past?
It seems as though Sean "Diddy" Combs has found love again with a new flame.
The music mogul has been spotted a few times with 22-year-old model, Lori Harvey, and by the looks of things, the couple is very happy together.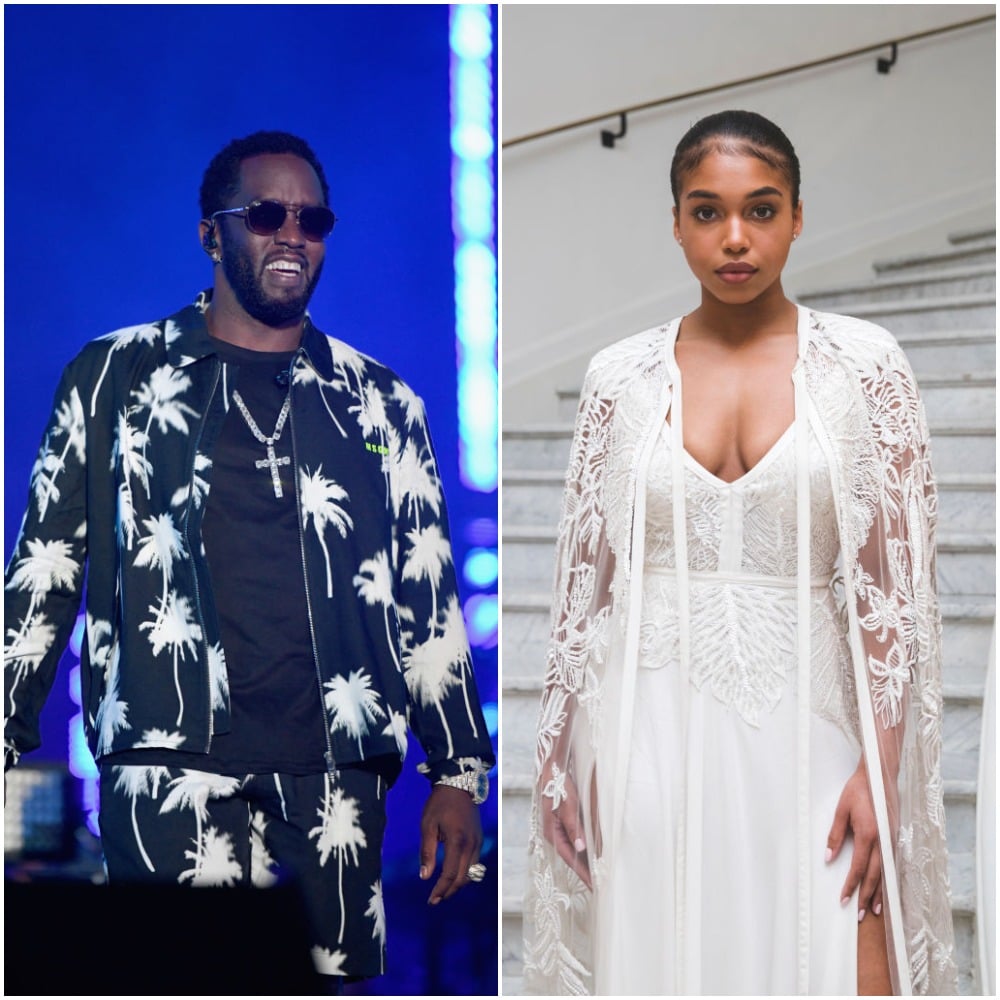 While a relationship between them has yet to be confirmed, here is everything we know about Combs' rumored girlfriend, Lori Harvey.
Harvey is the stepdaughter of a very famous comedian
For many of us, this isn't the first time we've seen Lori Harvey spending time with famous celebrities.
Along with being a high-profile model, Harvey is also the stepdaughter of comedian and Family Feud host, Steve Harvey.
The model is the daughter of Majorie Harvey, who married the game show host back in 2007. Once they tied the knot, Steve Harvey adopted his wife's three children Morgan, Jason, and Lori.
Though he is only her stepfather, Steve and Lori Harvey have a great father-daughter relationship and the model frequently posts photos of them together on social media.
When she's not spending time with her close-knit family, Lori Harvey can be found landing high-profile modeling gigs for Dolce & Gabbana, Vogue, and much more.
In 2017, Harvey walked the runway for Dolce & Gabbana's Fall/Winter show in Milan, as well as for their Spring/Summer 2018 show later that year, alongside Diddy and Kim Porter's son Christian Combs.
She is also a brand ambassador for the online retailer Pretty Little Thing and even released her own collection with them just last month.
While there is no question that Lori Harvey is extremely beautiful, she is also breaking stereotypes in the modeling industry by only standing at 5-feet-3-inches, which is much shorter than the average model.
The model has been connected to the Combs family for years
Even though Lori Harvey and Sean "Diddy" Combs' relationship still doesn't have a label on it, the model has been connected to the music mogul and his family for some time now.
It turns out that Harvey was previously linked to the rapper's 25-year-old son, Justin Dior.
Though it was never confirmed how long the model and Combs' son dated, sources have shared that Harvey has been a family friend for years.
Lori Harvey even posted a touching tribute to Combs' ex, Kim Porter, following her death back in November.
"Having a hard time processing this one…you were such a beautiful person inside and out. Thank you for always being so sweet and loving to me," she wrote, alongside a photo of them together.
"I'm so glad I told you how much I loved and missed you last time I saw you," she added. "Your energy was truly something special. An angel on earth and now in heaven. RIP Momma Kim."
Though Diddy and Lori Harvey's relationship is still being questioned, the two are making it seem as though there is definitely something between them.
On July 24, the two were spotted taking a stroll through SoHo, all while wearing matching outfits.
TMZ even revealed that Combs and Harvey have been faced with dating rumors since March but sources close to the music mogul claimed that they're not a couple, saying Harvey's just a family friend and that's it.