Who Is Emma Corrin? Get to Know the Actress Who Will Play Princess Diana on 'the Crown'?
Get to know the actress Emma Corrin, who has now been cast to play Princess Diana in the Netflix series, The Crown.

On Instagram Corrin posted a picture of herself with a quote below about taking on the role of Princess Diana.

The quote said, "Beyond excited and [sic] honoured to be joining 'The Crown' for its fourth season. I have been glued to the show since the first episode and to think I'm now joining this incredibly talented acting family is just surreal. Princess Diana was an icon, and her effect on the world remains profound and inspiring. To be given the chance to explore her through Peter Morgan's writing is the most exceptional opportunity, and I will strive to do her justice!"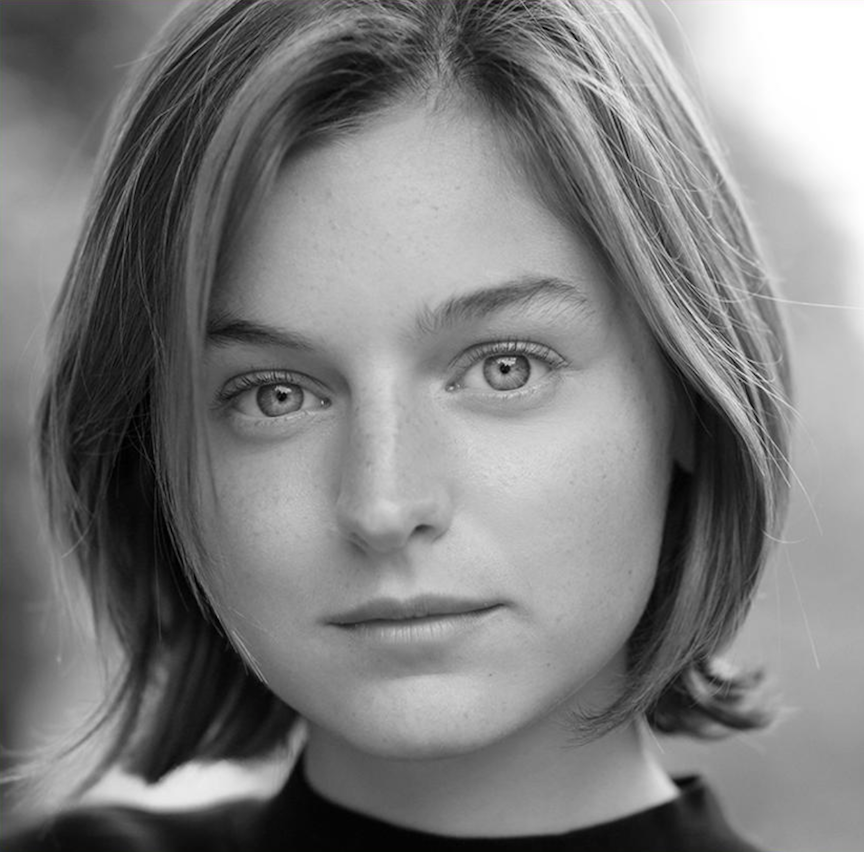 In the image's caption, Corrin said, "Overjoyed, over the moon and incredibly [sic] honoured ❤️ what a project to join," after which she tagged the show.

Fans of The Crown can expect to see Corrin as Princess Diana in Season 4 of the series rather than the originally slated third season. Per the show's Twitter account, "filming will begin later this year."

Season 3 of The Crown with Oscar-winning actress Olivia Colman as Queen Elizabeth II has yet to be released but is expected to premiere on Netflix toward the end of 2019.

'Pennyworth'

Corrin is a cast member in the Epix series Pennyworth, about Bruce Wayne's butler Alfred, which is set to premiere this summer. Corrin joins fellow cast members Jack Bannon as Alfred Pennyworth, Ben Aldridge as Thomas Wayne, and Paloma Faith as Bet Sykes among others.

Corrin's film debut

Corrin will make her film debut in Misbehaviour, where she plays Miss South Africa. A historical drama, the film follows women of the Women's Liberation Movement who are trying to disrupt the 1970 Miss World pageant.

Corrin costars in the film include Keira Knightley and Gugu Mbatha-Raw. Philippa Lowthorpe, the film's director, has also directed episodes of The Crown on two occasions, according to W magazine.

Corrin has 'range and complexity' to play Princess Diana

The creator of The Crown, Peter Morgan, spoke about why Corrin was cast to play Princess Diana. "Emma is a brilliant talent who immediately captivated us when she came in for the part of Diana Spencer," Morgan said.

"As well as having the innocence and beauty of a young Diana, she also has, in abundance, the range and complexity to portray an extraordinary woman who went from anonymous teenager to becoming the most iconic woman of her generation," he added.

About Corrin

Corrin attended Cambridge University and has appeared in student productions as recently as 2017, according to W magazine.

Thanks to her Instagram profile, we know that Corrin has a puppy named Spencer, who has his own Instagram, @deliciouslyspencer. His bio reads, "[sic] First born son of @emmalouisecorrin."

Sure enough, Spencer can be seen snuggling up with Corrin's costars and playing with toys. At publication time, Corrin had a modest 6,717 Instagram followers, which will undoubtedly increase by the time Season 4 of The Crown is released.