Kenya Moore Says This 'RHOA' Housewife is The Highest-Paid Star
Kenya Moore is back to The Real Housewives of Atlanta and is wasting no time in stirring the pot. As many of you know, the former Miss USA beauty queen is feuding with Nene Leakes. She was accused of returning to the Bravo reality series for the latter's paycheck. In response to that allegation, Moore made a bigger revelation of who really is the highest-paid housewife.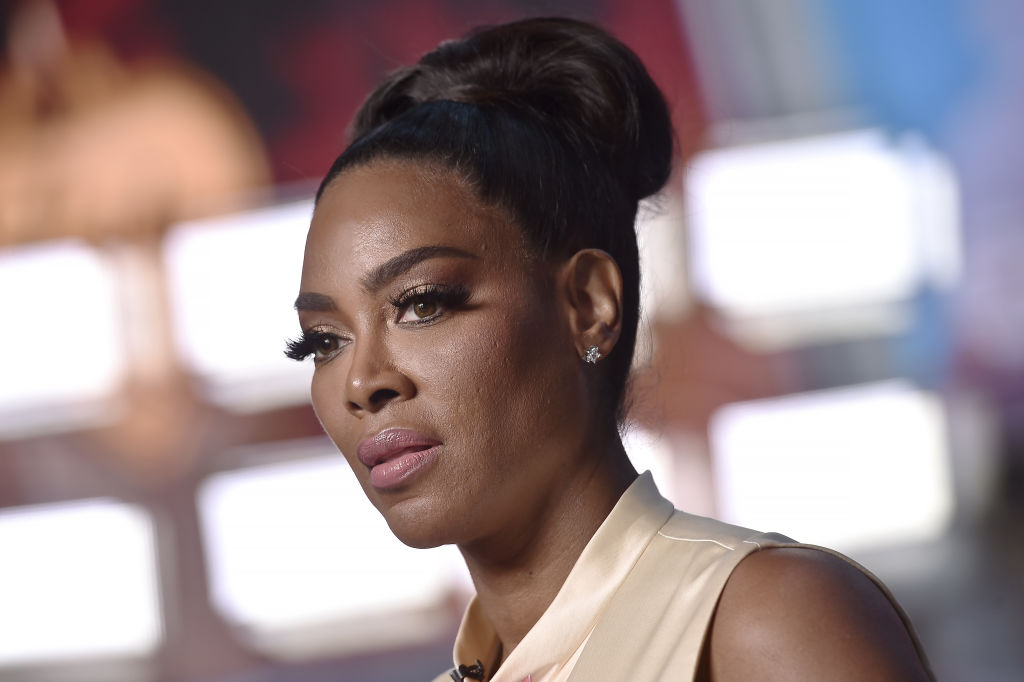 When Leakes visited The Wendy Williams Show back in September 2019, the talk show host asked about Moore's return to RHOA.
"Kenya's back and she's stirring the pot. It seems like she's coming after a NeNe-sized check to be the NeNe of 'Atlanta Housewives,'" Williams told Leakes.
Leakes replied by saying, "Good luck with that, I don't have to fight for anything, honey."
Ahead of the season 12 premiere of RHOA, Moore visited Williams and brought up the subject again.
"Kandi makes the most money, so if I was coming for anybody's purse and bag, it would be Kandi's," Moore revealed. "Kandi is the real HBIC on that show. I'm just a player. I have a nice coin. I love the little bag I take home at night and it feeds my child very well. So I'm not coming for anybody's money."
Although many thought Leakes was the top earner of Atlanta, Moore spilled it's actually Kandi Burruss is the highest-paid housewife.
Nene Leakes and Kenya Moore feud
Moore is not a big fan of Leakes as of late. Viewers were able to see the start of their feud at the end of season 11 of RHOA. Things were not well between them and Moore showed up to a party without Leakes' knowledge, which made her upset. Although they both avoided each other, the tension was real.
Season 12 will continue to showcase that animosity between them and it gets worse.
"When I had a high-risk pregnancy, that I wanted my entire life, she never once called me," Moore told Williams. "When I did show up, she never checked on my child. She never said, 'Is everything okay?' when she learned I wasn't going to be on the show. She never said, 'Are you okay girl, do you need anything?' And then when she did see me eight months pregnant, she called me a monster and said that my child was a buffalo and she was hurling insults."
"She tried to act like she was going to spit on me," Moore revealed saying that the OG of Atlanta was "hawking up" her saliva. "You will see that on the show."
There were rumors that Leakes was quitting RHOA after it was confirmed Moore was returning.
"After talking to my family, talking to my friends, and my team, you know, they encouraged me to go pick my baby up and rock my baby," Leakes told Entertainment Tonight. "So, Housewives is my baby. And I really do wanna see it stay around for 10, 15, 20 years if we can."
The Real Housewives of Atlanta airs on Sunday nights at 8 p.m. ET on Bravo.