Who is J.J. Watt's Girlfriend, Kealia Ohai?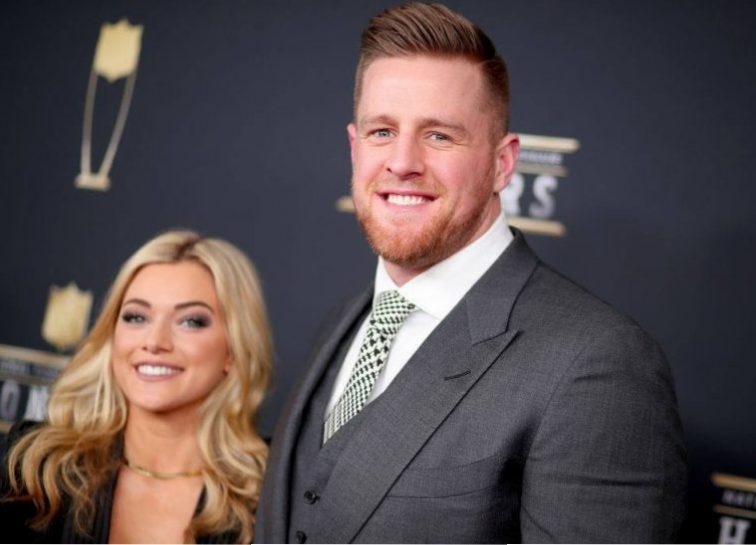 Houston Texans star J.J. Watt has made headlines over the years for his work on and off the field. The defensive end was taken in the first round of the 2011 NFL Draft and has been a force on the gridiron ever since. He's been selected to several Pro Bowls and currently holds the team's franchise records for both sacks and forced fumbles. In 2017, he was named SI's Sportsperson of the Year for what he did away from the football field.
After Hurricane Harvey ravaged the City of Houston and much of Southeast Texas, Watt raised more than $37 million in less than three weeks for hurricane relief.
But there's one part of the NFL players' life we don't hear much about and that's his relationship with his girlfriend, Kealia Ohai, who is a star in her own right. Here's more on this fascinating woman and the adversity she's had to overcome most of her life, plus where she got her unique name from.
How they met and when they started dating
Watt and Ohai knew each other for years before they got into a relationship as her sister, Megan, is married to Watt's former Texans teammate, Brian Cushing.
The two began dated quietly for a while before going public with their relationship in early 2017.
"The rumors are true. We are dating," Ohai said during an interview on the 2 Up Front podcast. "I've known J.J. for a really long time, and we've always been great friends."
Ohai is blind in one eye
Ohai was diagnosed with severe astigmatism in her right eye when she was 6 years old. Because she had favored her left eye so much she wore a patch over her that eye for about a year to try and regain some strength there. Other children at school ended up teasing her about the patch and her right eye never regain strength.
Ohai knows most people would be devastated with losing sight in one eye, but it doesn't affect her much because she's never had full functionality in both eyes.
"My depth perception is pretty off," Ohai told ESPN W. "A lot of people would say they don't like to drive with me at nighttime because at night it's pretty bad. But it's nothing like I'm tripping over things. I think because I was so young when it happened, I kind of figured out how to live with it."
She's also a professional athlete
Despite her blindness, Ohai is a professional athlete just like Watt. She is the captain of the Houston Dash and is also a member of the United States women's national soccer team.
Ohai, who was born and raised in Utah, was a star athlete at Alta High School and led her team to four straight state championships. She was Gatorade Player of the Year for Utah twice, was named Utah Ms. Soccer in 2008 and 2009, and was the 2010 NSCAA National High School Player of the Year.
Ohai went on to play in college with the North Carolina Tar Heels where she was a member of the 2012 championship-winning team. She was named the tournament's most outstanding offensive player and after a successful collegiate career, she was selected as the second overall pick in the 2014 NWSL College Draft by the Dash.
Ohai is named after a beach
Ohai's father, Ben, is a native Hawaiian and named her Kealia after a beach on the island of Kauai.
"It was embarrassing as a little kid because no one, especially my teachers, could say my name correctly, but I've grown to love it," she told USSoccer.com."Nowadays, if someone struggles, I just skip the awkwardness and say, 'just call me K.'"
Read more: Who is Patrick Mahomes' Girlfriend, Brittany Matthews?
Check out The Cheat Sheet on Facebook!