Who Is Jared Goff's Model Girlfriend, Christen Harper?
It's official! We now know that Los Angeles Rams quarterback Jared Goff is, in fact, dating the woman he has been linked to for months, model Christen Harper.
Reports have been swirling for a while that the two were an item but neither Goff or Harper would comment on those rumors. However, confirmation came in March 2019 when they were spotted out together. Cameras caught the pair leaving a store together in Woodland Hills, California, and Goff did not protest when a photographer called Harper his "girlfriend."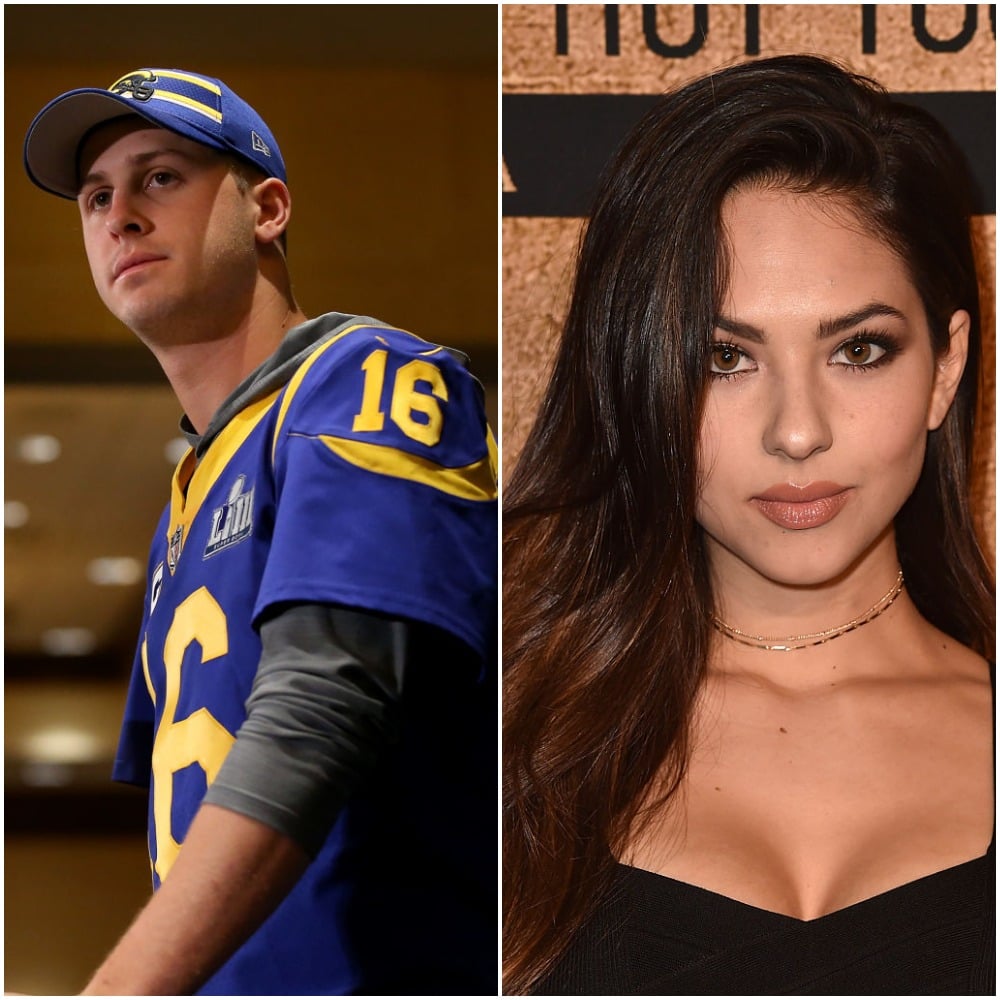 Here's more about her and their relationship, plus why some sports fans may know who Harper's brother is.
How long they've been together
Because they tried to keep things under wraps for so long it's unclear exactly when they began dating one another but SportsGossip.com reported in January that they were together and posted a photo of Harper at a Rams game.
That same month Goff's roommate, Patrick, did a radio interview with Ryan Seacrest and while he wouldn't comment on the signal caller's love life he didn't deny that his pal was seeing Harper. He also admitted to being one of the model's 200,000 followers on Instagram.
Many believe that Goff and Harper's romance heated up sometime during the 2018-19 NFL season because prior to the start of the season the quarterback said that he was single.
Goff told Sam Alipour of ESPN that he wanted to start a family one day but "needs a girlfriend first." He added that dating in L.A. wasn't easy and his main focus was just winning football games with the Rams.
Harper's brother played in the NHL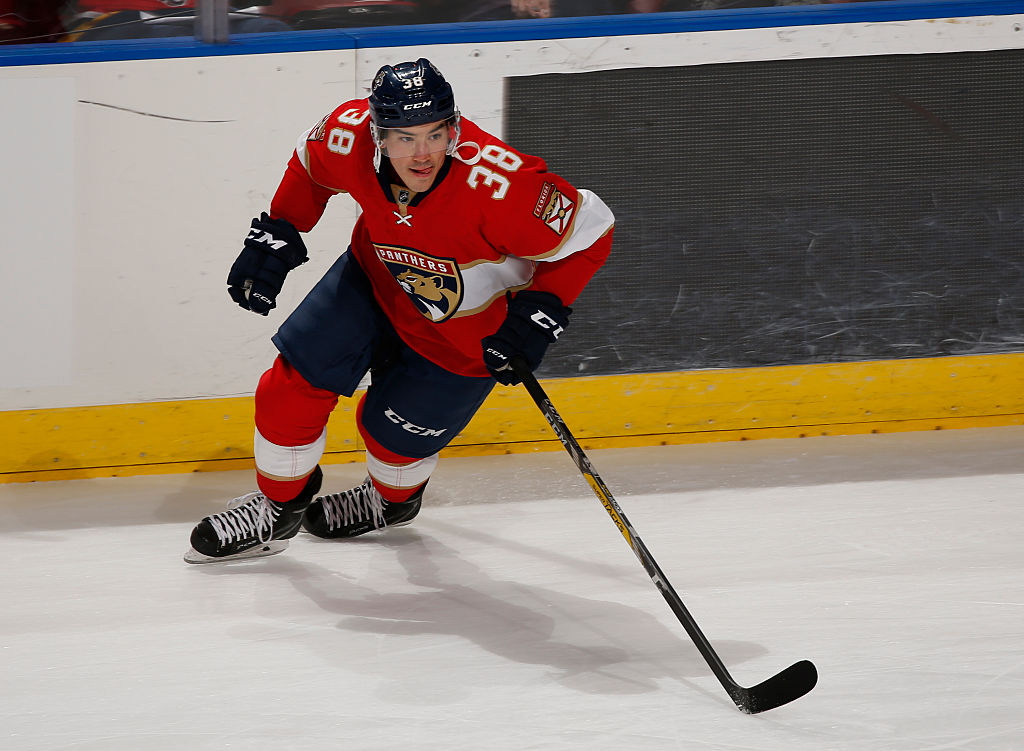 Harper was born on May 28, 1993, in Valencia, California, to parents
Daria and Michael Harper. She has one sibling an older brother named Shane who played in the NHL.
Her big bro had a stint with the Florida Panthers in the 2016-17 season. On June 21, 2018, he signed a two-year contract with Swedish club Örebro HK of the SHL.
Harper is a model and actress
Harper began modeling when she was kid and today is represented by
Wilhelmina and LA Models.
The brunette beauty has a bachelor's degree from California State University, Northridge and besides modeling, she's done some acting as well.
In 2004, Harper appeared in the short film Seven's Eleven. Two years later, she made a cameo in an episode of HBO's Entourage and in 2019, she had roles in the movies Auggie and The Obituary of Tunde Johnson.
Harper previously dated another athlete
Goff isn't the first athlete the model has dated.
A source told SportsGossip.com that before she met the NFL star, Harper was in a relationship with former Colorado Rockies minor league prospect Andrew Rohrbach.
The insider said that Harper and the pitcher were together for a while before they broke up and she started dating Goff.
Read more: Who is Sean McVay's Model Girlfriend, Veronika Khomyn?
Check out The Cheat Sheet on Facebook!