Who Is Jason Momoa's Wife, and How Many Kids Do They Have Together?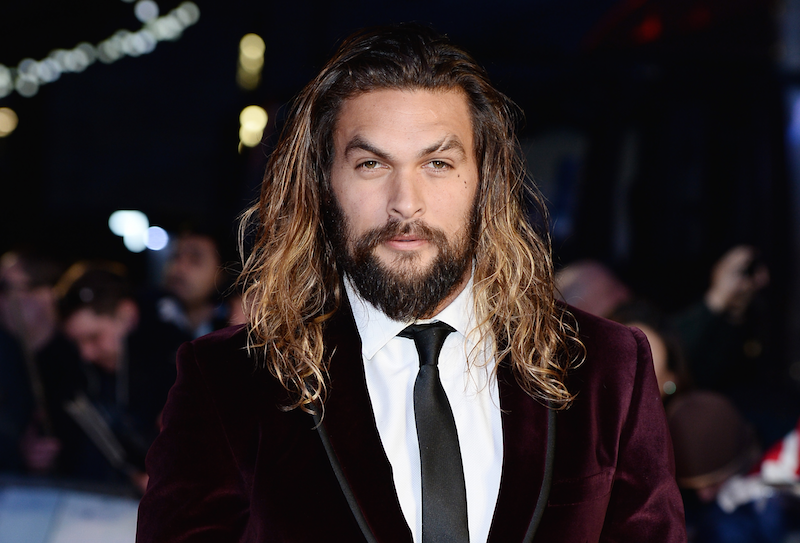 Jason Momoa is about to heat up the big screen in Aquaman. Momoa is famous for his rough and tumble appearance and his tendency to play tough, almost barbaric characters, including his breakout role as Khal Drogo on HBO's Game of Thrones. But his tough-guy persona is a contrast to Momoa's idyllic real life, which includes a long-term relationship with a beautiful TV actress and singer with star quality of her own.
Jason Momoa's famous wife
Lisa Bonet and Jason Momoa have been in a relationship since 2005 and got married in October 2017, much to the chagrin of Momoa's legions of enthusiastic fans. Lisa Bonet is a stunning 5'2 actress, born in 1967 to a teacher and an opera singer. Bonet achieved fame quite early in her life, after landing a coveted role as one of the Huxtable children on The Cosby Show.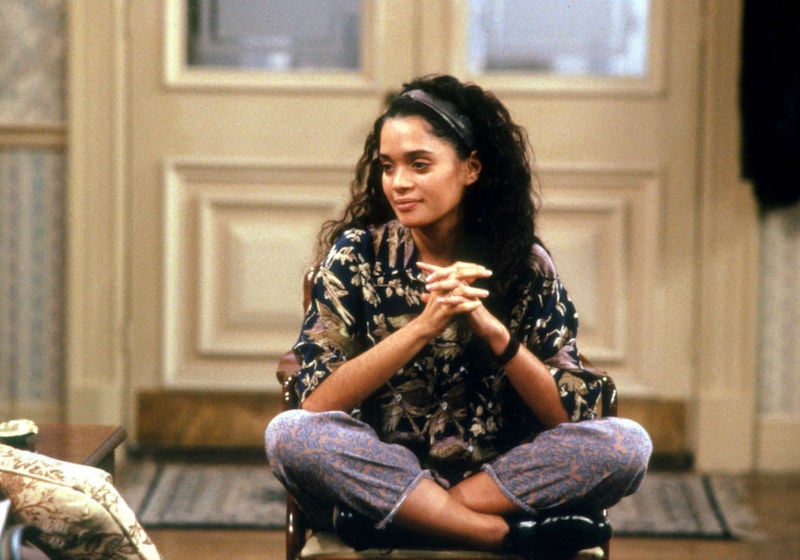 During her reign as a teen idol, Bonet met and married singer Lenny Kravitz. Their relationship was quite tumultuous, but together, they had one child, Zoe Isabella Kravitz, before they divorced in 1993. After her separation from Kravitz, Bonet went on to act in a wide variety of television and movie roles, including Enemy of the State with Will Smith.
Bonet met Jason Momoa in the early 2000s, and by 2005 they were a staple of Hollywood "it" couples. According to an interview that Momoa did with James Corden, he had been watching Bonet on The Cosby Show when he was only eight years old, and he had been immediately struck by her beauty and presence. The stars aligned, and once Momoa and Bonet did finally meet their relationship was established almost instantly.
How many kids do Jason Momoa and Lisa Bonet have?
Although Momoa and Bonet got married in 2017 and are relative newlyweds, they started their family years ago. In 2007, Bonet and Momoa had a daughter named Lola Iolani Momoa, and in 2008 they welcomed their son, Nakoa-Wolf Manakauapo Namakaeha Momoa. In addition to their two young children, Bonet and Momoa co-parent Bonet's daughter with Lenny Kravitz, the up and coming actress Zoe Kravitz.
Together, Momoa and Bonet live in a peaceful property in California with a small herd of animals – and a few quirks. Bonet has a strict rule against television in her home, and they do not own a TV.
What's next for Jason Momoa and Lisa Bonet?
The character of Aquaman made his first appearance in the 2016 film, Batman vs. Superman: Dawn of Justice. The new movie Aquaman, set to release on December 21st, 2018, will focus exclusively on Jason Momoa's character, pitting the undersea adventurer against some deadly foes and major obstacles. The movie is getting lots of buzz, the majority of which is focused on the charismatic Momoa.
As for Lisa Bonet, she has spent the past several years in semi-retirement, with small roles on popular shows like Ray Donovan and Girls. Bonet mainly resides in Los Angeles with her and Momoa's children, enjoying the scenic views of their California estate and thriving as a wife and mother.
This hot Hollywood couple is one to watch, but don't look for them to appear in unsavory tabloid stories anytime soon – by all accounts and appearances, Momoa and Bonet are as in love as the day they started dating, and constantly rave about each other to the press. In the crazy world of Hollywood romances, Jason Momoa and Lisa Bonet's seems to be one that will stand the test of time.