Who Is Jim Carrey Dating and How Did They Meet?
Sorry, ladies, but funnyman Jim Carrey is off the market. Single since the 2015 suicide of his former girlfriend, Cathriona White, the hilarious star of The Truman Show, Dumb and Dumber, and Eternal Sunshine of the Spotless Mind made a red carpet appearance holding hands with his new lady love at the Golden Globes awards show last Saturday.
Her name is Ginger Gonzaga, and sources close to the couple confirm that the pair are quite enamored with one another. The brand-new love relationship comes on the heels of a November interview with Radio Times during which Carrey revealed that he enjoys reading, painting, sculpting, and living "an isolated life."
Carrey still enjoys his artistic and literary hobbies, but now that he's hooked up with Gonzaga, it looks as if the former In Living Color star's days and nights of isolation are over.
The 5'4″ comedic actress that Carrey calls "smart, talented, and beautiful" grew up in Modesto, California where she dreamed of becoming an attorney. Following her graduation from Beyer High, Gonzaga attended the University of California at Santa Barbara where she minored in Chinese while earning a political science degree. Her aptitude for speaking and reading Chinese would have come in handy, had she realized her childhood ambition of becoming an international lawyer. But that was not to be.
Too funny for law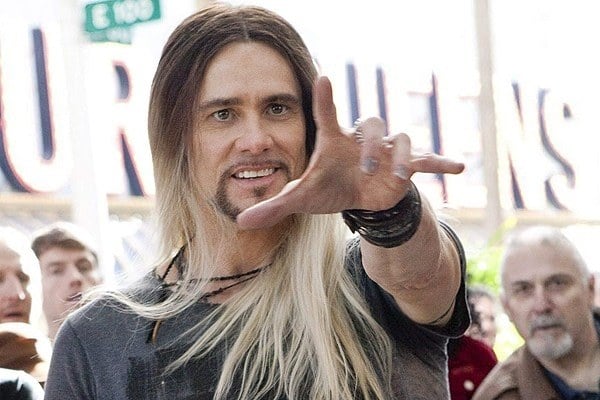 In a telephone interview with the Modesto Bee, the hometown girl explained that her sense of humor and knack for acting veered her away from the law school track. As for her UCSB degree and canny ability to understand Chinese, Gonzaga told the Bee she's put neither of them to use since graduating.
 "While I was at college, I just realized it definitely wasn't what I wanted to do. I like performing and being funny."
She wanted to be on SNL more than she wanted to be a lawyer
"I always wanted to be on Saturday Night Live," Gonzaga admitted to the Bee. "I did SNL sketches with friends in high school. And at that time, all of the people on SNL were from the Groundlings. I love how ugly and weird these people make themselves to be funny."
Once she made up her mind about pursuing a career in comedy in lieu of law, Gonzaga powered into her studies and graduated a year ahead of schedule. Doing so enabled her to join the famed Groundlings School in Los Angeles. Known as a springboard for the careers of such comic notables as Paul "Peewee Herman" Reubens, Kristen Wiig, Jennifer Coolidge, Melissa McCarthy, and the late Phil Hartman, the Groundlings School is where Jim Carrey's very funny new girlfriend sharpened her comedy chops.
Carrey, on the other hand, made his onstage comedy debut in Toronto where he delivered a bomb of a first performance at Yuk-Yuk's. Nonetheless, the 10-year-old boy who sent his resume to The Carol Burnett Show grew up to be a man so hilarious, Rodney Dangerfield hired Carrey to be his opening act at The Comedy Store.
How they met
It makes perfect sense that 56-year-old Carrey would fall for someone equally as funny, and that's precisely what happened. The first time Carrey met Gonzaga, it happened on the set of the Showtime series, I'm Dying Up Here. Based on the same-titled William Knoedelseder book, the series delved into the world of stand-up comedy in the 1970s.
It wasn't until Kidding, however, that things really heated up between the two. Directed by Eternal Sunshine veteran Michel Gondry, the small-screen series revolves around the Mr. Rogers-like host of a televised kids show, Mr. Pickles' Puppet Time.
Carrey declared that his hand-holding red carpet stroll with Gazonga at the Golden Globes event was "not bad for a first date." By the looks of things, it's a safe bet that it won't be their last.