Who Is Jimmy Kimmel's Wife Molly McNearny, and How Many Children Do They Have?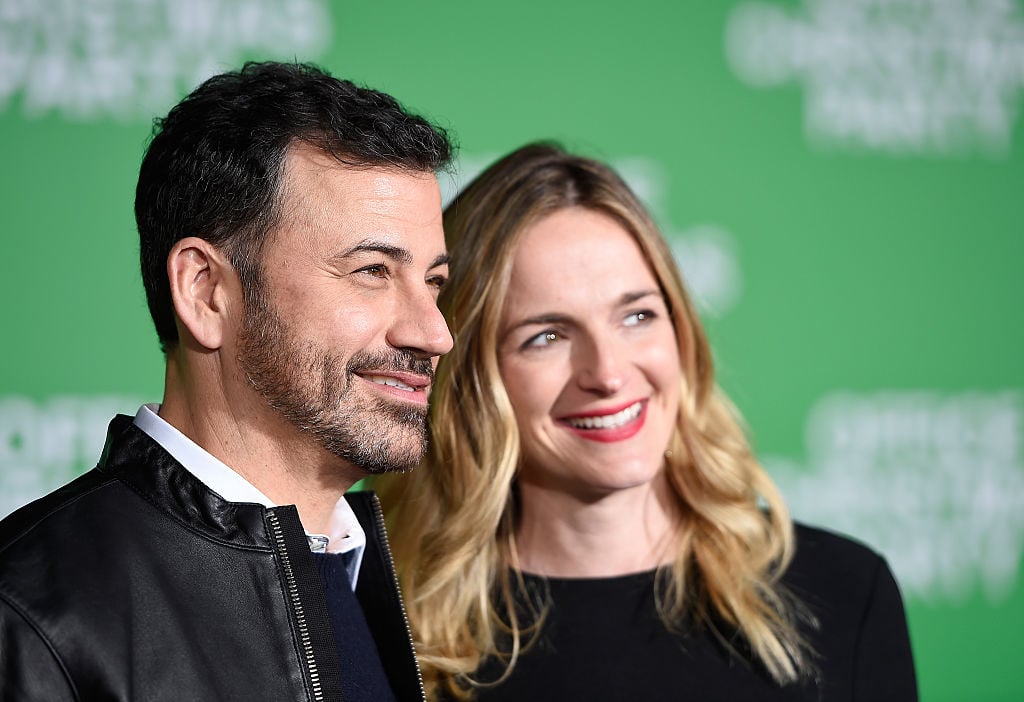 Molly McNearney is best known as the wife of popular talk show host, Jimmy Kimmel. She is a writer and producer, as well as a human rights' activist and proponent of better healthcare for children. The later became a big topic for both McNearney and her husband when their youngest son was born with a rare congenital heart defect.
Who is Molly McNearney?
McNearney was born in Missouri on March 13, 1978, to Michael and Michelle McNearney. She is one of three children. Her younger sister, Kelly, is the previous ESPN digital account executive and current Google senior account executive.
McNearney is a producer and writer who is best known for her work on Jimmy Kimmel, Live!. She also assisted with the 68th Primetime Emmys and worked on Big Night of Stars.
Where did Molly McNearney meet Jimmy Kimmel?
The couple met on Jimmy Kimmel, Live!. McNearny remembers being more than a little hesitant about dating her boss, but she eventually gave in and agreed to a date after several hard passes.
How long have they been together?
McNearney and Kimmel began dating officially in late 2009, meaning they've been together for nine years this year (2018). They got engaged after three years of dating, in 2012. They had a ten-month engagement before marrying and had their oldest child shortly after.
What was the McNearney-Kimmel wedding like?
The wedding took place in Ojai, California, and had several big-name celebrities in attendance. Among them were Jennifer Aniston, Ben Affleck, Jennifer Garner, Ellen DeGeneres, Portia de Rossi, Emily Blunt, John Krasinski, and Gabourey Sidibe.
Sidibe had a rather special (and hilarious) place in the wedding. According to Country Living, Kimmel was afraid he'd cry during the ceremony. To provide some comic relief (and maintain his manly image), Sidibe walked down the aisle in a full wedding gown at the ceremony. None of the guests knew the prank was going to occur.
How many children do they have?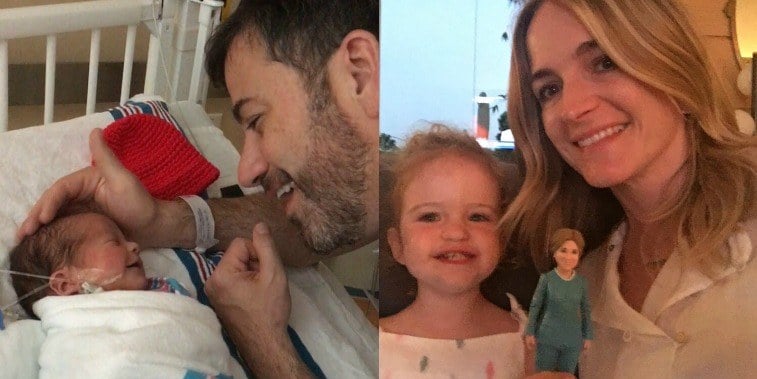 Molly McNearney and Jimmy Kimmel have two children together. Their daughter, Jane, was born in 2014. In 2017, they had a son named Billy who was born with a rare congenital heart defect. He is on the mend after several surgeries, and there is a lot of hope for a full recovery. Famous snowboarder, Shaun White, was born with the same heart defect.
McNearney also received two stepchildren when she married Kimmel. He had a son, Kevin, and daughter, Kate, with his first wife, Gina.
The couple are big on family
The couple shares many of the same values, and the biggest part of their life is family. They even place their careers on hold or give up opportunities to ensure they spend enough time with their children. Jimmy Kimmel makes his children breakfast every morning, and McNearney insists on a schedule that includes minimum quality time hours each day.
Molly McNearney is on good terms with Kimmel's exes
Although it is a notoriously hard thing to do, McNearney is on good terms with both of Jimmy Kimmel's exes. In addition to his ex-wife Gina, Kimmel dated Sarah Silverman from 2002 to 2009. The couple ended on good terms, and Silverman has appeared on Jimmy Kimmel, Live! several times since their break-up.
McNearney has stated she feels you need to be on good terms with your partner's exes. According to her, she feels that each prior relationship contributes to who someone is. She even went so far as to say that Sarah Silverman was an important piece of who Kimmel is today and that he learned a lot from her during their relationship.