Who Is Johnny Depp Dating After Amber Heard?
Johnny Depp naturally wants to move on from his increasingly messy split with former wife Amber Heard. Now word comes that he has someone new with whom to move on with: a Russian dancer named Polina Glenn.
Depp, 55, has dated a number of women who are notably younger than him, including Heard herself. Glenn's distinction is that she's one of Depp's paramours who isn't famous in her own right – at least not yet.
We'll look at who Glenn is, whom Depp has dated, and what the future holds for the actor who's had more troubles than just the women in his life.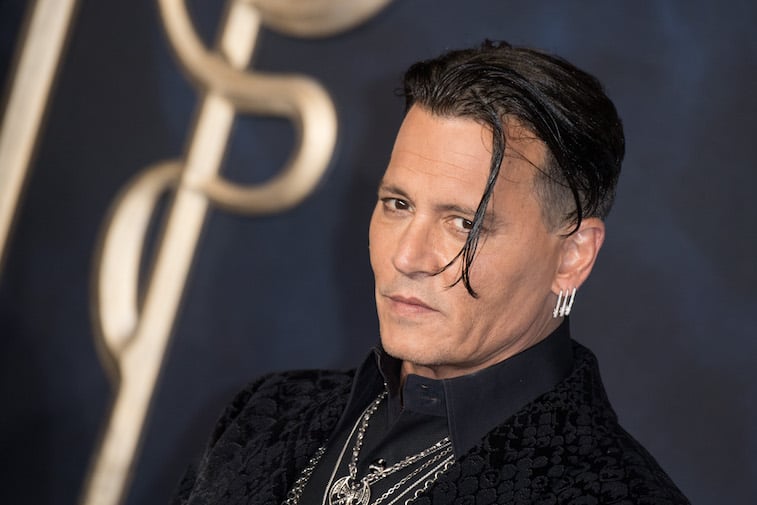 Who is Polina Glenn?
According to The Daily Mail, Glenn is a 20-something Russian go-go dancer, whom photographers have captured in Depp's embrace. She reportedly met Depp, 55, at a party last year in Los Angeles, and the two hit it off fast.
Some of Depp's more famous significant others have been actresses like Heard and Winona Ryder. Glenn hasn't experienced that kind of attention. And for Depp, that is apparently a feature and not a bug.
'He's got legal issues with his ex-wife and then here's this beautiful young Russian dancer, that doesn't want anything and doesn't even know who he is. The Russian girls don't know him. They have no clue about actors and people always look different in person. When she found out who he was, she was happy," a "friend" told the tabloid.
The Daily Mail goes on to report that Glenn is eager to meet Depp's family. Naturally.
Who else has Johnny Depp dated?
Many of the women Depp has been attached to have been famous, some have not. According to Harper's Bazaar and Heightline, they include:
Lori Allison was a makeup artist who was Depp's first wife. The pair were married from 1983 to 1985
Winona Ryder was the first prominent actress with whom Depp had a long-term attachment, starring together in Tim Burton's Edward Scissorhands. Depp was so attached, he got a tattoo that said "Winona Forever." After she and Depp were unattached, that tattoo became "Wino forever."
Kate Moss: The supermodel and Depp were together from about 1994 to 1998.
Vanessa Paradis was a girlfriend who became more. The French actress and Depp never married, but they had two children together: Lily Rose and John Depp III. Their relationship lasted the longest, from 1998 to 2012.
Amber Heard, another actress, also married Depp for 15 months. That relationship infamously devolved into acrimony, with the headlines getting increasingly ugly. Each accused the other of abuse. Even after a settlement of $7 million, their dispute rages on. Depp has also had to contend with allegations separate from Heard's. Depp and former financial advisors sued each other, with the financiers claiming that Depp spent money like water and was basically broke.
Other attachments have included Jennifer Grey, Sherilyn Fenn and Juliette Lewis.
What else is Johnny Depp working on?
Although the headlines about Depp have often been negative, he continues to work steadily. Most recently, he played the title character in Fantastic Beasts and the Crimes of Grindelwald. The sequel is slated for November 2021. Depp also starred in City of Lies, about the investigations of the murders of the Notorious BIG and Tupac Shakur
Depp's upcoming movies include The Professor, where the title character lives his life with wild abandon after being diagnosed with a terminal illness. It also stars Zoey Deutch and Rosemarie DeWitt.
Waiting for the Barbarians, a period piece about a magistrate who begins to question his loyalty to an empire. It co-stars Mark Rylance (Bridge of Spies) and Robert Pattinson, another JK Rowling veteran, from Harry Potter and the Goblet of Fire.
Depp is also rumored to star in the next film by Edgar Wright (Baby Driver), called Fortunately, the Milk, about how an errand to get milk becomes more protracted than expected.