Who is Kanye West Feuding with Now? A Look Back at the Rapper's Biggest Celebrity Arguments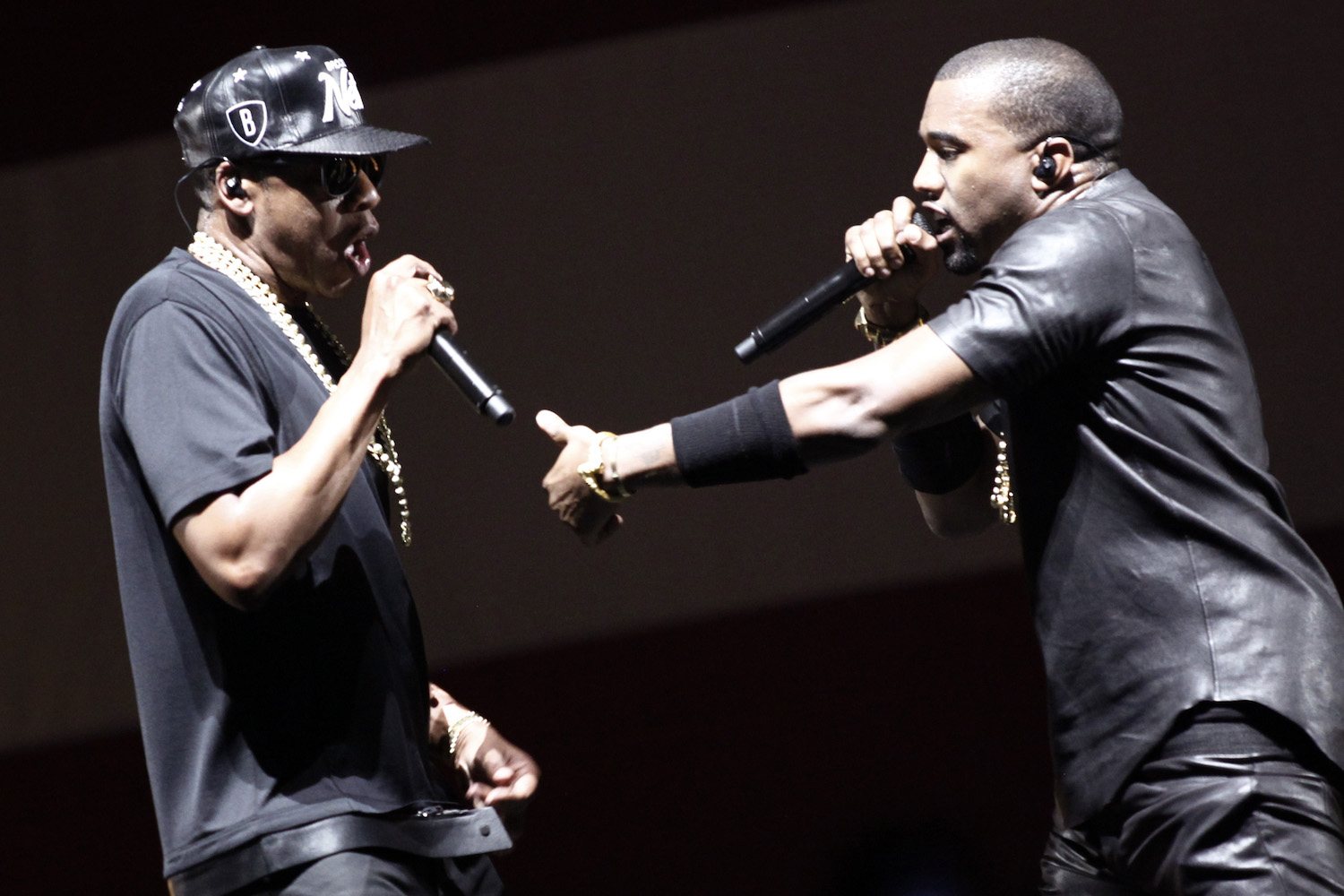 It is possible that the feud between Kanye West and Jay-Z is back on. In November Twitter exploded with people attempting to deconstruct whether Jay-z was throwing shade at his former friend in his new song "What's Free." Twitter consensus shows that yes, Jay might be throwing shade toward Kanye and his recent relationship with President Trump.
The duo is no stranger to feuding. Once close confidants and collaborators, Kanye and Jay have found themselves embroiled in arguments about everything from the Kardashian-West wedding (Jay and Bey were no-shows), whether Jay-z gave Kanye $20 million, and Kanye's support of President Trump. If the Jay-z and Kanye feud is real, Jay is in good company; West has feuded with a lot of celebrities over the years.
Kanye West and Taylor Swift get the feud ball rolling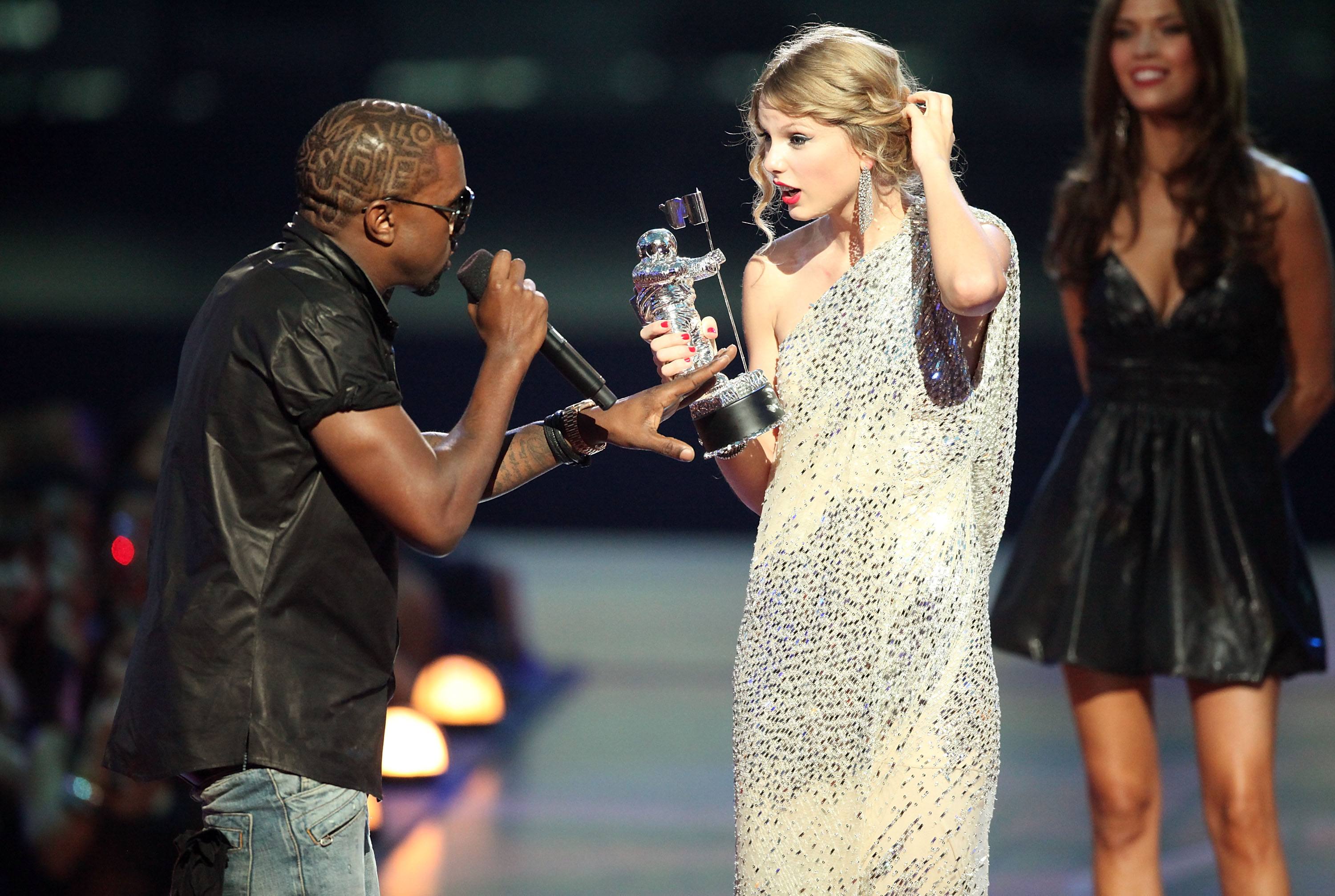 Kanye West famously stole Taylor Swift's thunder at the 2009 Video Music Awards. When Swift received the award for best female video of the year, Kanye couldn't contain himself and hopped on stage to declare Beyonce's video better. 19-year-old Swift left the stage in tears, and the entire world weighed in on Kanye's stunt.
While Kanye apologized amid pressure soon after, he un-apologized in 2013 during a candid interview, insisting he had "no regrets." To keep the ball rolling, West released a song that suggested he was the very reason Swift was famous in 2016. Kim Kardashian jumped in to defend West, creating her own personal feud with Swift.
Kanye feuds with Jimmy Kimmel
In 2013 Jimmy Kimmel featured a parody of a Kanye West interview. Kimmel, for his part in the dispute, highlighted how "weird" the entire interview was, and questioned whether Kanye knew he was not supposed to be his own hype man. Two days after the parody aired, West fired shots at Kimmel on Twitter. The tirade spanned several hours with Kimmel clapping back. The two have not mended their friendship, and frankly, they might still be feuding. Since then Kimmel and West have taken shots at one another. Most recently, Kimmel called West "Trump's Twitter account come to life." There is no love lost between these two.
Kanye throws shade at Kris Humphries
Former Kardashian love interest, Kris Humphries and Kanye have been embroiled in a feud since the pair started divorce proceedings. In his song titled initially 'Theraflu" West admits to falling in love with Kardashian while she was with Humphries, and finishes the lyric suggesting he could have had Humphries cut from the Brooklyn Nets, a team that Jay-z owns.
Humphries, who was thoroughly demonized by the public during his short-lived marriage to Kardashian, stoked the fire after he signed a $24 million dollar contract with the Nets in 2012 via Twitter, but has since gone quiet. Humphries has retired from the NBA and the celebrity life.
Kanye and Drake feud over a breach of confidence
Kanye West got on Drake's bad side after he approached the Toronto-based rapper. According to Drake, West had contacted him to attempt to help him with his music, and he took him up on the offer. Drake even shared details about his album 'Scorpion' with West. Soon after, it became apparent that West was feeding personal information about Drake's private life to Pusha T, a rapper that Drake has a well-documented feud with.
West, to add insult to injury, also appeared to use Drake's release dates to plan the release of his own album, 'Ye. Drake has chosen to step back from the situation, but West has attempted to apologize publicly. Although, given Kanye's history with apologies probably doesn't mean much to Drake.
Kanye and Lorde battle over set design
Lorde ended Kanye West pic.twitter.com/yO6sTUDWuU

— ålmu (@cassixpeia7) November 13, 2018
Lorde took to Instagram this year to throw shade at Kanye West's set design. Lorde noted that West and Kid Cudi showed up on stage in a floating glass box, like the design that Lorde put together for her 2017 tour, Melodrama. Lorde suggested that the design was an intentional rip-off, but Es Devlin, the mastermind responsible for all of Kanye's set designs, insists the set for West was the real deal, noting that it's similar to a set she designed way back in 2007.