Who Is Kevin Jonas Married To?
I don't know if you guys have heard yet, but the Jonas Brothers are back and hotter than ever. On March 1, at midnight, they decided to drop a new music video on the laps of waiting fans. By waiting, we, of course, mean that devoted fans have been waiting for a reunion since their split up in 2013.
Seeing how much Nick, Kevin, and Joe Jonas have matured might have you wondering a little more about the women that snagged them.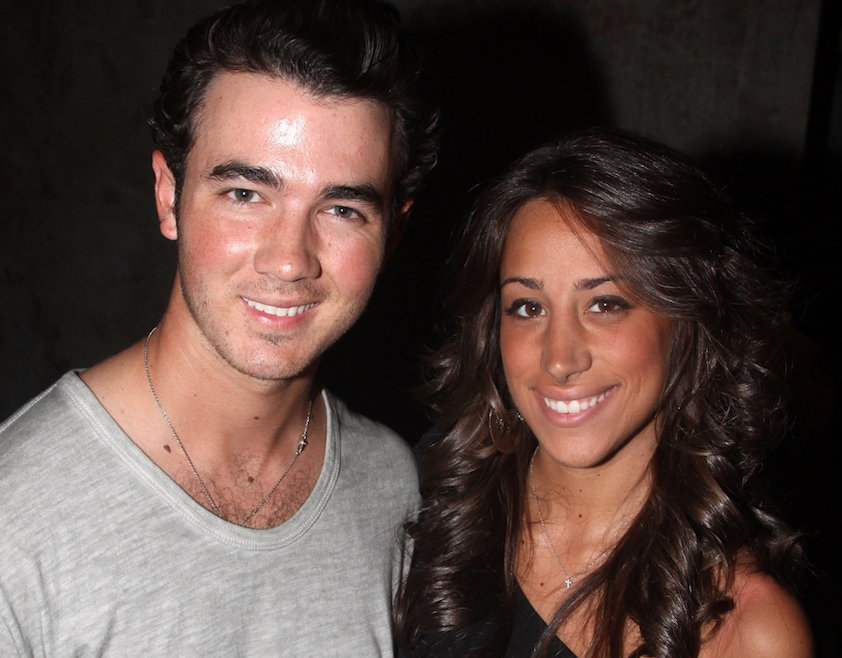 Nick Jonas is happily married to Priyanka Chopra. These two definitely make us swoon and cause us to set high relationship goals. Some have even speculated that Chopra was somehow behind the band getting back together. If so, we thank her.
Joe Jonas has also found relationship bliss with actress Sophie Turner. According to Us Weekly, they are going to tie the knot in France in the summer of 2019.
Kevin Jonas, on the other hand, is an old pro. He and his wife have been together for nearly a decade without a hitch. It's easy to see why this couple seems to be going so strong. They have plenty to be happy about. Let's dig deeper, shall we?
They met in the Bahamas
Kevin Jonas, the oldest of the bunch, met Danielle Deleasa in the Bahamas in 2006. During this time the Jonas brothers were at their peak, and girls were throwing themselves at the guys. He was smitten with her immediately, but she apparently didn't know who he was. In an interview, he admitted to some light stalking and said: "It was kind of creepy. She probably shouldn't have stayed with me, but she did."
The two were married in 2009. In the last 10 years of their marriage, they have been through a lot, including becoming parents, the break-up and reunion of the Jo Bros, and the start and end of their reality show.
Who is Danielle Jonas?
If you are trying to figure out who is Kevin Jonas married to, you are not alone. Her name has been coming up a lot lately with all the added publicity around the Jonas Brothers reunion. Seeing her in the new Sucker video has piqued even more interest in their relationship.
Danielle Jonas is not only a busy wife, but she is also quite successful. She and her husband starred in the reality show, Married To Jonas. She is also finding success in designing jewelry.
As if Danielle and Kevin don't already have enough on their plate, they are both parents of two beautiful little girls, Valentina and Alena.
Kevin and Danielle's family keeps growing
Kevin and Danielle announced to the world they were parents to Alena, in 2014. "We are overjoyed at the birth of Alena Rose Jonas," the proud new parents said after the birth. "She is precious! We could not be more excited to start building our family together. We want to thank our family and friends for their love and support, and our fans for all of their well wishes." They told Eonline.
In 2016 the couple welcomed the newest addition to their beautiful family, daughter, Valentina. Kevin's brother, Nick Jonas, was the first to confirm the news on Twitter, when he tweeted, "AHH! I'm an uncle again! Congrats to my brother and sister in law on the birth of their new beautiful baby girl. @kevinjonas @daniellejonas." reported by ET.
These two young sisters come from a very famous and talented gene pool. And, we can't help but wonder what the future holds for them and their famous family. Who knows, we might one day be reporting about the Jonas Sisters when they are older.