Who Is Kitty Spencer? 7 Things to Know About Princess Diana's Niece
Following Prince Harry and Meghan Markle's May 2018 nuptials, Kitty Spencer made headlines after many were taken aback by how much she resembled the late Princess Diana. With her blonde hair, fair skin, and strikingly similar features, it was obvious which side of the family Kitty Spencer was on — Prince Harry's mother's. Who is Kitty Spencer? Find out more about Princess Diana's niece, including her net worth and what she does for work, ahead.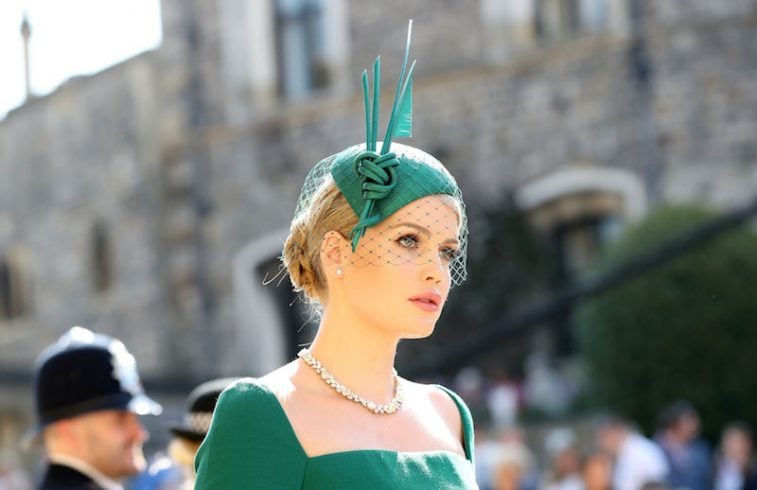 Who is Kitty Spencer?
Kitty Spencer is the eldest daughter of Charles Spencer, 9th Earl Spencer — aka, Princess Diana's brother — and Victoria Lockwood. She was born on December 28, 1990, in London, England, but spent much of her childhood in Cape Town, South Africa. Today, Kitty Spencer works as an English fashion model and is known as one of the United Kingdom's "it" girls.
That said, there is a lot more to Kitty Spencer than meets the eye. Below, find 7 things to know about Kitty Spencer.
1. She is Princess Diana's niece
Kitty Spencer's father is Princess Diana's brother, which makes the fashion model her niece (and related to the royal family). That also means Prince William and Prince Harry are her first cousins and she is forever linked to the future kings and queens of England.
2. She is a runway model
As one of England's "it" girls, Kitty Spencer has gained quite a bit of attention. However, her modeling career is what really puts her in the limelight. Princess Diana's niece has worked as a professional model since 2015 and appeared in magazines as well as the runway. She's even walked Dolce & Gabbana's runway.
3. She's on social media
Social media, such as Instagram is a big no-no in the royal family. And, albeit her family likes to keep private (much like her cousins' family), Kitty Spencer still chooses to share pieces of her personal life to an audience of 461,000. On her Instagram feed, Kitty Spencer shares photos with her family, inside looks at her modeling career, as well as photos from her travels.
4. She has a net worth of $100 million
It's no secret that Kitty Spencer comes from a wealthy family. According to some reports, the model is worth around $100 million.
5. She is passionate about philanthropy
When it comes to philanthropy, Kitty Spencer has a lot in common with her Aunt Diana. The mode is an ambassador for Centrepoint, which has a focus on homeless youth. In addition, she is a patron for the military organization, Give Us Time and has raised funds for several organizations including Elton John AIDS Foundation and Save the Children.
6. She loves cats
Kitty Spencer has a thing for, well, kitties. The model even has a pet cat named Baby D. Apparently, Baby D likes to snuggle up to her cheek and occasionally mistakes her suitcase for a litterbox.
7. She loves art
As it turns out, Kitty Spencer has a lot in common with Prince Charles — she loves art. While in school, the model studied art in Florence, Italy. Today, she likes to spend her free time visiting museums and admiring the works of some of the world's most famous artists, including Monet.
Check out The Cheat Sheet on Facebook!