Who Is Lamar Odom's New Girlfriend, Sabrina Parr, and Has He Fully Moved On From Khloé Kardashian?
It seems as though Lamar Odom has gotten back into the dating game and has finally found love again.
The former NBA star has recently been sparking romance speculations with his new leading lady, Sabrina Parr, and by the looks of things, Odom is very happy with her.
While many of us are thrilled Lamar Odom has found love again, we are also wondering who Sabrina Parr is and if his new relationship has finally helped him move on from his ex-wife, Khloé Kardashian?
Odom recently confirmed his relationship with Parr on Instagram
Lamar Odom has definitely had a rough few years but after changing his life around, the NBA star's luck is finally starting to look up.
A few short months after receiving major success with his New York Times best-seller memoir, Darkness to Light, Odom is now adding another triumph to his list of accomplishments.
Three years after his divorce from Khloé Kardashian was finalized, Lamar Odom now has a new leading lady in his life.
A few days after being spotted with his new girlfriend, Sabrina Parr, while on a romantic Chipotle date earlier this week, Odom took to Instagram to confirm their relationship.
Though it is still unclear how the pair met, judging by the way they have been packing on the PDA in public, Odom and Parr look to be smitten with each other.
So who exactly is the woman who's stolen Lamar Odom's heart?
Well, according to Sabrina Parr's Instagram, she is a health and life coach, as well as a personal trainer.
On August 3, Odom confirmed their relationship on his Instagram by posting a photo of the two of them posing together with Parr sitting on the former NBA star's lap.
The NBA star will always have deep respect for Khloé Kardashian
While Lamar Odom looks to be extremely happy in his new relationship, many people are wondering if he still has a soft spot for his ex-wife, Khloé Kardashian?
The author was famously married to the reality star for seven years until the reality star filed for divorce in 2016.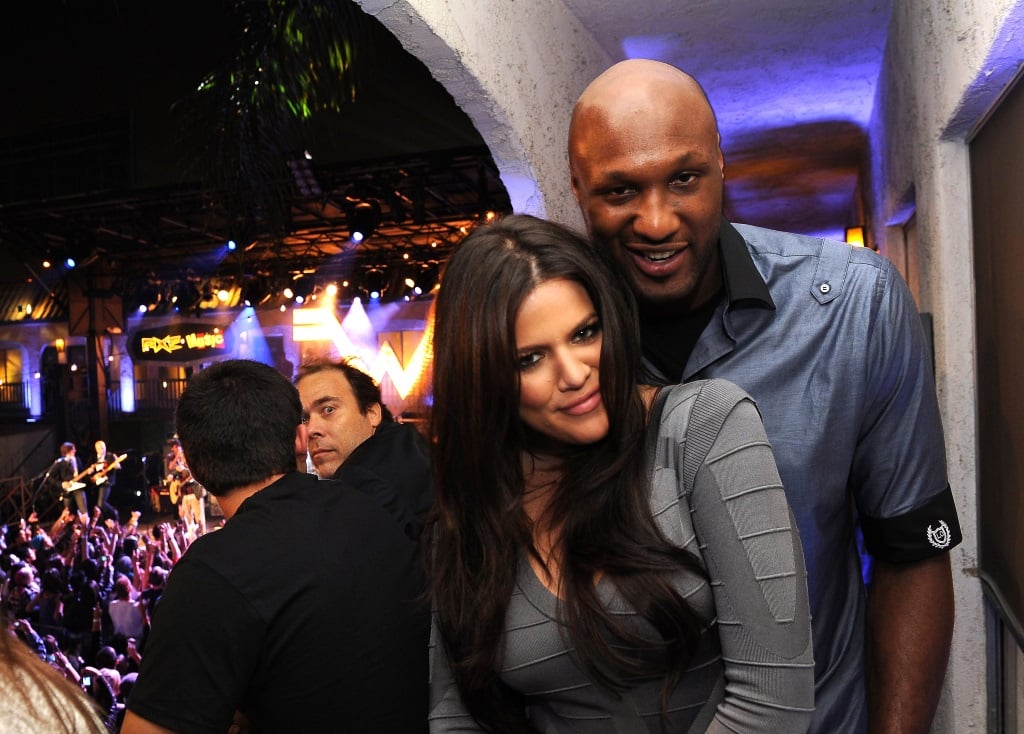 Though Odom has admitted to his constant drug use playing a major part in their split, he has never stopped loving Kardashian.
Lamar Odom has even shared his desire to "rebuild" his relationship with his ex-wife and the Kardashian family, but knows that they will never be as close as they once were.
Now that Odom has found love with Sabrina Parr, has he fully moved on from Khloé Kardashian?
Seeing as though he is constantly sharing photos of his new girlfriend on Instagram, it is safe to say Lamar Odom is fully committed to Parr.
On August 3, Odom shared another pic of the personal trainer along with the quote, "It's just like when you've got some coffee that's too black, which means it's too strong, what do you do? You integrate it with cream… But if you pour too much cream in it, you won't even know you ever had coffee. It used to be hot, it becomes cool. It used to be strong, it becomes weak. It used to wake you up, now it puts you to sleep." – MALCOLM X ❤️ @getuptoparr #blackroyalty."
Though Lamar Odom and Khloé Kardashian have moved on with their own lives, the former couple continues to show their support for each other.
Ahead of the book's release, Lamar Odom sat down with Entertainment Tonight to explained where his relationship with Kardashian stood today.
"I mean, I wouldn't call it amends," he said after being asked asked if the two have put the past behind them and come full circle. "I've spoken to her recently, if you call that amends."
While he admitted to not having "much of a relationship now" with his ex-wife and the Kardashian family, he said he would always be grateful for all of their help during that difficult time in his life.
"I love you and thank you for being there for me when I couldn't walk or talk," he expressed when asked what he would say to Kardashian. "You know, when you marry someone after knowing them 30 days, I don't think that love will go away. You know what I'm saying? A piece of paper that says we're not together no more, that love will never go away."