Dwayne "The Rock" Johnson married his longtime girlfriend Lauren Hashian on Aug. 18, 2019. Days later, the couple revealed that they tied the knot after 12 years of dating. Johnson and Hashian met in 2006 while Johnson was filming The Game Plan. They officially started dating in 2017. They have two children, three-year-old Jasmine, and sixteen-month-old Tiana.
"I've got a lot of things happening in my life, and I've been so lucky and fortunate to be blessed with a lot of things. The relationship part to me is my most prized thing. The people in my life. I've learned the power that we have to make other people happy and content in a relationship. And I have the love of my life, Lauren, who I've had for eight years now. I wake up every day so grateful and so thankful that I have someone like that, someone that you can walk through this world with," said Johnson in an interview with Entertainment Tonight.
So, who is Lauren Hashian?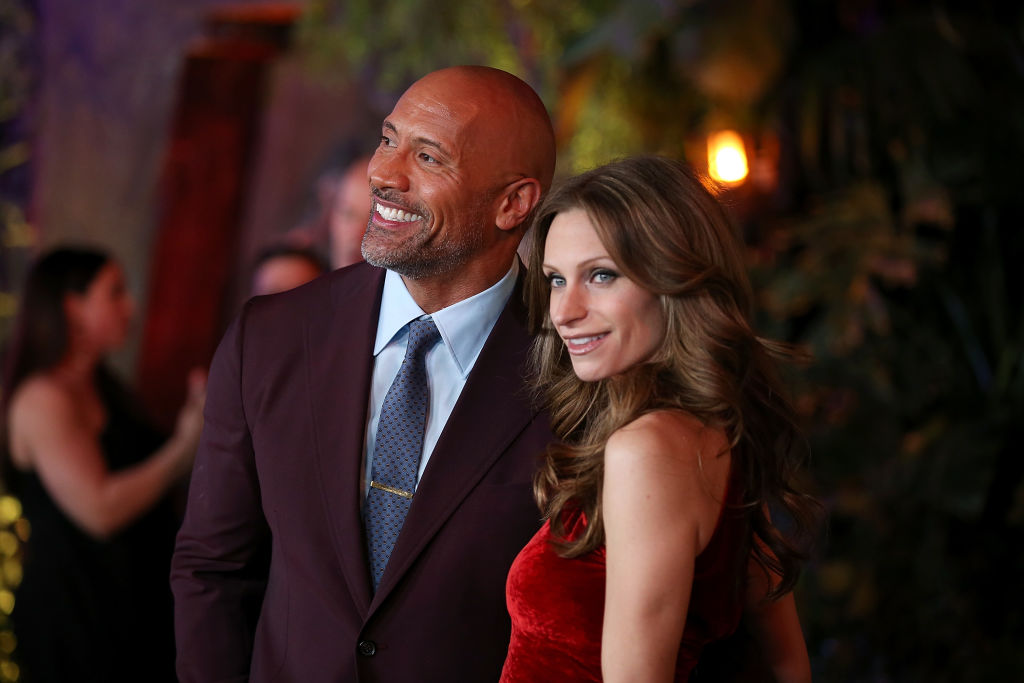 Lauren Hashian's father is Sib Hashian, the drummer of Boston
Lauren is Sib Hashian's daughter, but surprisingly, he didn't encourage her to follow in his musical footsteps. "We were a musical family, but he would constantly say things like, 'You guys don't want to get into this business,' because he had faced a lot of challenges and a lot of distrust between some people he had worked with in the past," said Lauren Hashian in an interview with Coveteur. I grew up thinking that we wouldn't go in that direction. I really thought that I would go off and get a normal nine-to-five, but I don't know; if you love doing something, you just find a way back to it no matter what, right?"
Lauren didn't follow her late father's advice, however, since she began her music career after winning an award during her time at Emerson College. "There was a show called The Evvy Awards, and it was a version of the Grammys or the Emmy Awards. Myself and this kid who called himself 'Reality' recorded a song — I sang and he rapped — and we ended up winning the award that year," Hashian continued. Reality and Hashian had also turned their dorm rooms into their own private studio. She graduated from Emerson with a B.A. in public relations and communications.
Hashian released two songs on SoundCloud: "Memory" and "You Are Mine". She also co-wrote "Only You" with artist YaBoi Shad and dropped two music videos for her tracks "Go Hard" and "Samson", which featured electronic artist Naz Yokio.
Lauren is described as "down to earth"
Oprah Magazine described Lauren Hashian as "down to earth." Johnson has talked at length about how he loves his new wife's sense of humor. "First of all, she teases me about everything. Everything," said Johnson in a 2016 interview with People, "Nothing is off-limits in our house. And it's the beauty of it. And I tease her with everything." He attributes the success of their relationship to humor.
Lauren Hashian has a television career
Move over, Dwayne. The Rock isn't the only one with a career in showbiz. According to IMDb, Lauren appeared on an episode of R U The Girl, a reality show from 2005 where the two remaining members of TLC, Rozonda "Chilli" Thomas, and Tionne "T-Boz" Watkins, hunt for their third member. Lauren didn't win, but her career in music is still flourishing.
"I haven't put out that much yet — I only have two songs that have been professionally released… I would say there's an R&B undertone to everything, and it goes from pop to hip-hop to trap," Hashian told Coveteur in 2018. "Right now we're working on a cool '90s throwback project. Myself and some of my colleagues are going to put out three or four tracks before the end of the year if we can finish them up, and one person who will be on that with me is Naz Tokio."