Who Is Leslie Jones and What Is She Famous For?
The name Leslie Jones likely brings to mind two pop culture staples: Saturday Night Live and Ghostbusters.
The TV show and the movie tend to go hand-in-hand. The 1984 Ghostbusters was conceived by original SNL cast member Dan Aykroyd, along with Harold Ramis and co-starred Bill Murray.
The 2016 remake, which spotlighted a team of female ghostbusters, featured SNL vets Kristen Wiig, Kate McKinnon and Jones herself. Here's how Jones rose from stand-up to SNL.
How Leslie Jones rose through the ranks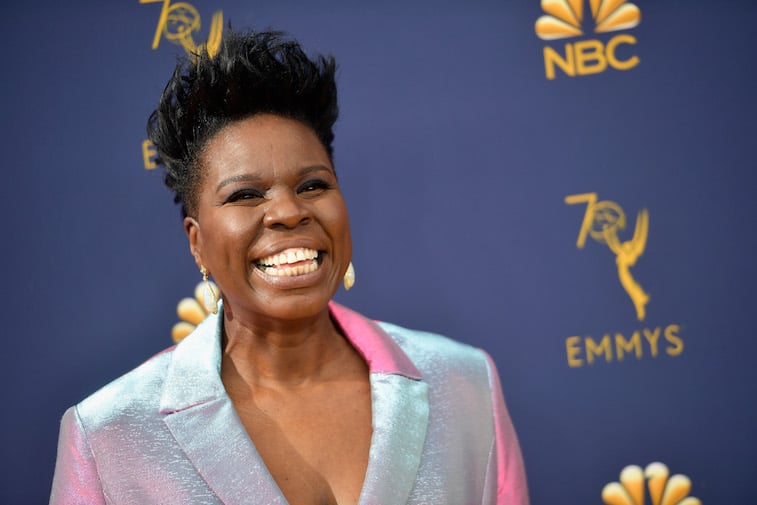 According to Biography, the 6-foot tall Jones initially eyed not comedy, but instead basketball, scoring a scholarship to Chapman University.
It was during her college years, however, that she began to shift her attention to comedy – although it wasn't all her idea. A friend entered her into a comedy contest without telling her. She ended up winning, and became known as the "Funniest Person on Campus."
"I've always been crazy," Jones admitted on her website. "I never knew I was funny. I just thought I was insane."
She continued thinking that, as she initially struggled with stand-up comedy. She bombed at LA's legendary club The Comedy Store while opening for Jamie Foxx.
Foxx took her aside and gave her advice: Take a break, live a little, let bad and good things happen to you, and use that in your act.
She took that advice and honed her craft. A glimmer of hope came when she tried to get a job at Blockbuster to pay the bills, and the manager wouldn't hire her. That person had seen her act – and it was a good thing.
"The manager said, 'I've seen you perform and you're hilarious. I don't want to hire you and then you quit. You just need to keep trying.'"
The big time: 'SNL' and 'Ghostbusters'
In December 2013, SNL held auditions for a new African-American woman to join the show. She got the gig – but as a writer. That's not a bad thing, though. It had also happened to Tina Fey, who first wrote for the show before becoming a performer.
In October 2014, Jones upgraded to performer, making the 47-year-old the oldest cast member to become a performer.
Jones also received Emmy nominations for Outstanding Supporting Actress in 2017 and 2018. She began appearing in movies, including Chris Rock's Top Five. That prompted Judd Apatow and Amy Schumer to write a part specifically for her in their movie Trainwreck. Then came Ghostbusters.
The film sparked controversy for a muddled marketing campaign, and the all-female cast rankled online trolls. It grossed $229 million worldwide, but that was considered a disappointment in relation to its high cost.
Jones was particularly displeased when it was announced the movie would be rebooted again with another team, saying it was "such a d*** move."
Leslie Jones: Social media star
Apart from her performances on TV and movie screens, Jones has also become known for her performances on computer and mobile device screens, where she has become known for her often unrestrained Twitter.
She retweeted several of the nastier Ghostbusters attacks, tweeting, "It's so sad, most of these comments sound like they are from ignorant children," she said. "You have to hate yourself to put out that type of hate. I mean on my worst day I can't think of this type of hate to put out."
Jones persevered, however, drawing positive attention for her tweets reacting to Game of Thrones and Avengers: Infinity War. When she asked who Nick Fury was calling at the very end of the movie, Brie Larson (Captain Marvel) responded: "New #, who dis?"
Jones has even managed to make a regular gig out of reacting to Game of Thrones with Seth Meyers.